Tony Romo has a new house… that we mapped a bar crawl around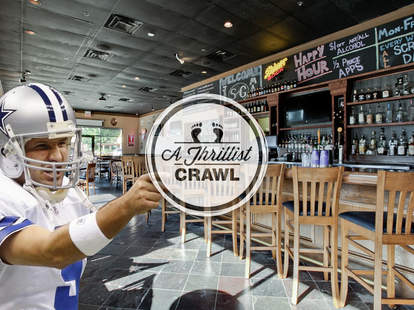 Tony Romo's moving to the border of FND and Addison, so we decided to do what any self-respecting men's interest site should: we put together a bar crawl around his house. We can't guarantee you'll see Tony on the crawl, but yeah, you'll probably see Tony on the crawl
Stop #1: Jack Mac's Swill & Grill19009 Preston Rd, Suite 209; Far North Dallas; 972.267.2782JMSG's easily FND's pre-eminent local beer-haven, and quite possibly the best in the entire Metroplex. Jack rotates his taps with such frequency that it's not even worth listing 'em, but if you wanna drink DFW's latest & greatest, he's your guy. He's also your guy if you believe in putting multiple enchiladas on top of hamburgers.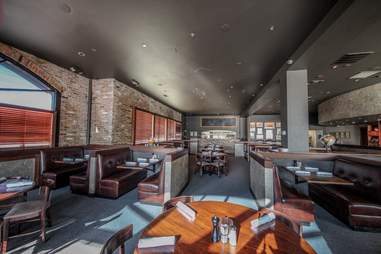 Stop #2: Battuto
18101 Preston Rd, Suite 204C; Far North Dallas; 972.930.0558
Scroll down Preston just a bit to Battuto, and pick from a well-curated wine list while you debate globally significant issues, starting with: veal burger, or mac & cheese pizza?

Stop #3: Coffee House Cafe
6150 Frankford Rd; Far North Dallas; 469.248.0554
You're gonna need a digestif after all that, so hit Coffee House Cafe, and listen to some live folk & jazz while partaking of one of the finest alcoholic coffee programs you'll find anywhere.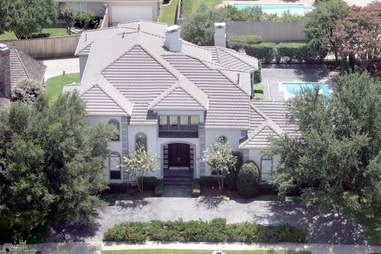 DanasDirt.com
Stop #4: Intermission!
Head to Campbell, then onto Preston Trail & Westgrove, and through the not-gated community that neighbors Tony's home-to-be. Note that the quality of the cars rivals that in HP. You reading, Tony? Gotta up your car game to live here, man.

Stop #5: The Mucky Duck
5064 Addison Circle; Addison; 972.233.9362
Addison Circle's Mucky Duck not only has one of DFW's only proper Indian tacos (!), it's also got a pretty fine selection of Belgian ales, not to mention a pretty fine selection of pretty fine ladies (!).
Stop #6: Pastazios
5026 Addison Circle; Addison; 972.386.9200
Time for a slice. NY-style will do splendidly, and you know they're legit from their new-ish Fitzhugh spot.

Stop #7: Addison Point
4578 Belt Line Rd; Addison; 972.661.2230
Karaoke beckons. Song of choice? Anything about San Francisco, since this is a 49ers bar. It's a good time to remind anyone around that Romo literally beat the gold diggers with broken ribs.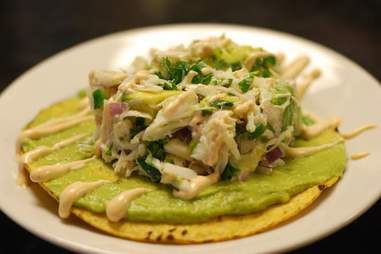 Facebook.com/LazarandaDallas
Stop #8: Lazaranda
5000 Belt Line Rd, Suite 850; Addison; 972.866.8900
Don't worry about getting a good table, just walk up to the garage-bar-aided patio and utter two (three?) words: Rib-eye. Tacos. Better make that one more word: margaritas.

Stop #9: Chamberlain's
5330 Belt Line Rd; Addison; 972.934.2467
Look. Chamberlain's is no secret. For 20yrs he's been giving the Bob's, Pappas's Bros, and Del Frisco's of the world a run for their money. Wrap everything up with a Kobe NY strip topped with Texas blue cheese butter, then retire to the cigar lounge, content in the knowledge that you didn't fumble a single snap against Seattle during your FND/Addison adventure.

NOTE: Like just about everything in Dallas, this involves driving, so please, grab your non-drinking frat buddy, or make other arrangements.