Dallas has never had a shortage of places to get boozy, let's make that clear. However, as the metroplex grows, so too do the neighborhoods, each with their own special charm and distinct bar options. We've taken the liberty of compiling a highly technical ranking of each of Dallas' 'hoods, seeking the best overall crop of drinking destinations.
Recommended Video
Charleston: The Ultimate Local's Guide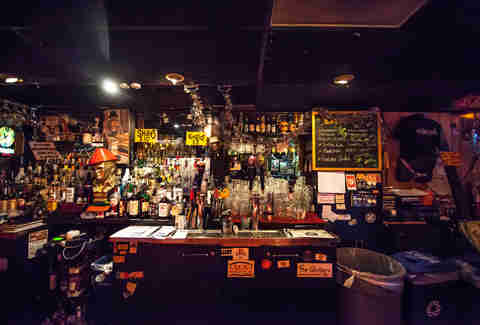 12. Expo Park
Finding its footing between Deep Ellum and Fair Park, Expo Park is re-emerging as one of the destinations for folks who like a good stiff drink, the occasional parking lot pool party, growlers full of local beer, or upscale, European-style pubs & cafes. The neighborhood's longest running drinking attraction, the Double Wide, still attracts crowds on weekdays and weekends for everything from live bands to parties with food trucks.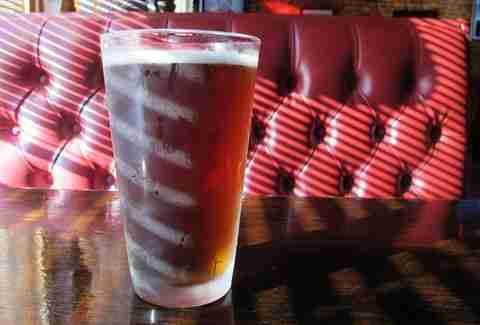 11. East Dallas
For those who just cruise through East Dallas on the way to Downtown, Deep Ellum, or other better-known barhopping neighborhoods, you're missing out on an assortment of low-key, up-and-coming bars that serve up delicious cocktails to regulars in the know. The Elbow Room, known for its pizza, serves up stiff cocktails and ice cold beers to the Downtown happy hour crowd, the late-night Deep Ellum-bound crowd, and anyone in East Dallas looking for a good jukebox and some new friends.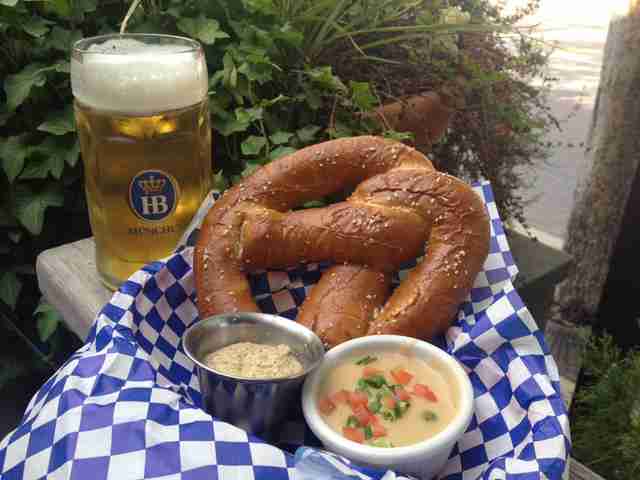 10. Lakewood
The place where the drinking pros thrive, Lakewood not only offers the perk of White Rock Lake, it also boasts things like a swimming place where you can do jello shots, places near the lake to fill up a growler of beer after a cycle around the lake, and late-night corn dogs (a necessary staple of all self-respecting Lakewood regulars' diets). Camp out on the patio at the Lakewood Landing, order a burger and a cocktail, and wait for the fun to come to you. It won't take long. 
  
9. Knox-Henderson
The link between Uptown, East Dallas, and Deep Ellum, Henderson Ave offers a wide variety of upscale dining options and places where you can drink fancy drinks and take pictures of both to impress your Instagram friends. From wine bars to sushi places, Henderson has no shortage of options. A good anchor point is The Old Monk, with its killer beer selection and hearty food options to soak up that booze.
8. Downtown
What was once a ghost town, with plastic shopping bags blowing through like urban tumbleweeds, Downtown Dallas is quickly becoming a hot spot for drinking, dining, and shopping. On weekdays, the area is full of professionals young and old, all seeking a happy hour and some decent food. On the weekends, Downtown is bustling with club-goers and dance music fans of all ages. Meet them in the middle by visiting The Joule Hotel's Midnight Rambler bar.
 
7. Addison
For those who prefer their drinking on the northern side of 635, Addison is the place to be. Heading west on Belt Line opens a world of patio bars, dance clubs, and local dives, all within minutes of each other. The Londoner is not only a good spot to meet with friends, but also offers authentic British food and all the soccer and darts that your little Anglophile heart could desire.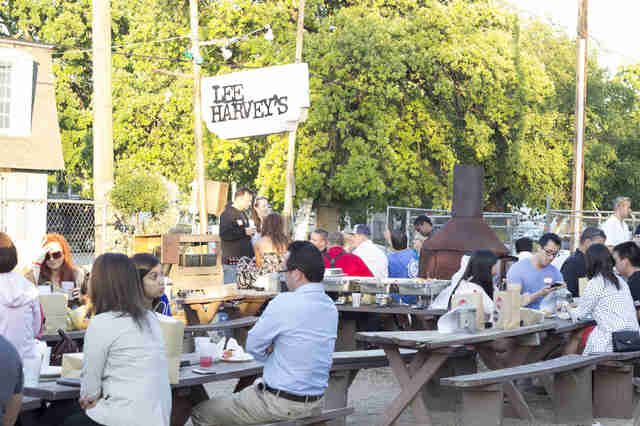 6. The Cedars
If you like your drinking neighborhoods still relatively undiscovered, and on the cusp of becoming the "It" place to grab some cocktails, the Cedars is for you. The opening of an Alamo Draft House cinema and bar officially solidified the Cedars as the next place in which you will hear all your hip friends trying to organize a happy hour. Nothing beats a burger and a beer at Cedars institution Lee Harvey's. 
5. Oak Cliff
The once-dicey neighborhood is now experiencing a rebirth, thanks in large part to the foodie and craft cocktail havens nestled in Bishop Arts District. The neighborhood feel of Oak Cliff has made it a destination for drinkers all around the metroplex. A beer or cocktail on the patio of Ten Bells Tavern (with a few cats joining your table for a bit) is one of the many charms of this up-and-coming area.
 
4. Deep Ellum
The neighborhood in Dallas most steeped in musical history, Deep Ellum was, in the 1980s and '90s, the scene of many an underground or big touring band show. After a downturn in the '00s, it has been resurrected as a destination for foodies, jazz lovers, live concert-goers, and general fans of knocking back a few. Scoring a sweet patio table at Twilite Lounge is worth its weight in gold, especially on a weekend.
3. Uptown
Depending on the crowd that you hang out with, Uptown is either the epicenter of cool, or the bane of your existence. The crowd is always young (or those trying to hang onto a thread of youth), well-dressed, and extroverted. Add in a trolley that can chauffeur you and your friend on a bar crawl up and down McKinney, Uptown's main thoroughfare, and you can clearly see why Uptown is one of the most popular drinking neighborhoods in town. A good place to start is at Katy Trail Ice House to pregame with schooners of beer and games of cornhole.
 
2. Oak Lawn
Did you know that Dallas has one of the most vibrant and large gay & lesbian communities in the country? It's true! Whether you're gay or straight, a night out for drinks in the shining jewel atop the drinking crown of Dallas is guaranteed to be a good time. Be sure to check out JR's Bar and Grill, the "Cheers" of Oak Lawn.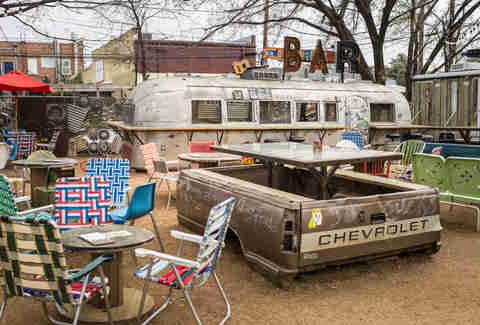 1. Lower Greenville
Some might argue that this is the epicenter of neighborhood drinking in Dallas. Its central location, proximity to SMU, and easy commute to Downtown means that Lower Greenville has always been teeming with new and old restaurants, bars, and music venues galore. A good starting and ending point is always Single Wide, sister bar to Double Wide in Expo Park. It's good to use as a home base before traipsing out in the wilds of Lower Greenville. 
Sign up here for our daily Dallas email and be the first to get all the food/drink/fun DFW has to offer.
Amanda Cobra has slithered through each and every drinking neighborhood on her belly, taking notes with her non-existent snake arms to bring you some of the finest watering holes in the city. Tweet her your sneaky snake bar recommendations @amandacobra.