It's National Cognac Day, a day when knowledgeable drinkers raise a crafted spirit with a refined flavor. Texas isn't just enormous; it's incredibly diverse. That same diversity is at the forefront of these three cocktails showcasing cognac's versatility. Rémy Martin tapped three of The Lone Star State's most prominent names in spirited beverages to mix original recipes.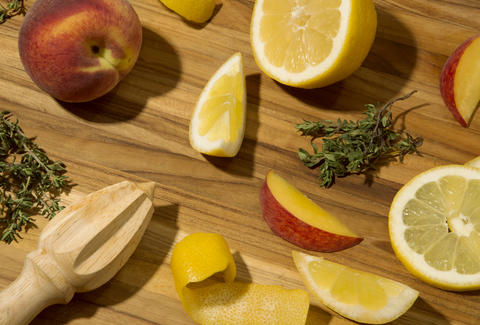 HOUSTON -- "Sidewalk Summer Sidecar"
There's nothing hotter than a Houston summer sidewalk, unless it's this frosty fellow, served chilled. If you're suffering on the literal one, get inside and enjoy its much cooler figurative version. Then raise your glass to its inventor, Houston's Alex Gregg. 
Ingredients:
2 parts Rémy Martin 1738
½ part Cointreau
½ part peach liqueur
1 part lemon juice
1 lemon peel (for garnish)
1 sprig fresh thyme (for garnish)
Directions:
1) Shake all ingredients
2) Fine strain into a chilled coupe glass
3) Twist lemon peel to express oils and add to drink with thyme
DALLAS -- "My Teeth Are Swords"
Riddle us this: What does bartender Andrew Stofko have in his pocket? It's yet another amazing Rémy Martin mixture from the Dallas bartender, this one referencing the famous "I am fire" speech from The Lord of the Rings.
Ingredients:
3 parts rhubarb
½ part toasted green peppercorn Cointreau
1 part lemon
¼ part cinnamon syrup (1:1)
1½ part Rémy Martin 1738
Coconut sugar (for garnish)
Orange peel (for garnish)
Directions:
1) Rim half of a coupe glass with coconut sugar
2) Muddle rhubarb in a shaker
3) Add all liquid ingredients
4) Shake
5) Serve in coupe glass
6) Twist orange peel over top of drink to express oils
AUSTIN -- "Rideshare"
Shaun Meglan's concoction The Rideshare is great because it's a beverage that reminds you to drink responsibly even as you enjoy it.
Ingredients:
2 parts Rémy Martin 1738
¼ part Cointreau
¾ part Lemon Juice
½ part Green Tea Ginger Gomme Syrup
Cayenne sugar (for garnish)
Directions:
1) Rim a chilled coupe glass with cayenne sugar
2) In a shaker, mix all ingredients
3) Strain into coupe glass