The sweltering Texas heat is looming, which means big decisions are coming, most important among them being what kind of beer you're going to use to cool off. What? Root beer?! Oh man, you need help. Luckily, here come five Dallas beer experts with their picks to keep your Summer extra cool.
Joe Scribner
Co-owner/Chef, Dallas Beer Kitchen
Lakewood Brewing, Zomer Pils
(Bohemian-Style Pilsner, 4.8% ABV)
Joe says: "Nice notes of grain, clean, crisp, and sessionable at 4.8%. Pair it with some brats right off your grill and Summer in Dallas gets a lot more bearable."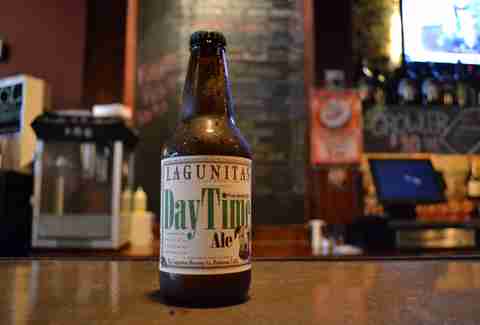 Lagunitas, DayTime Ale
(Fractional IPA, 4.65% ABV)
Joe says: "If you love hops like me, DayTime has everything you could want in a great IPA but is only 4.6%. Pair this beer with your backyard and a burger for the perfect Summer day."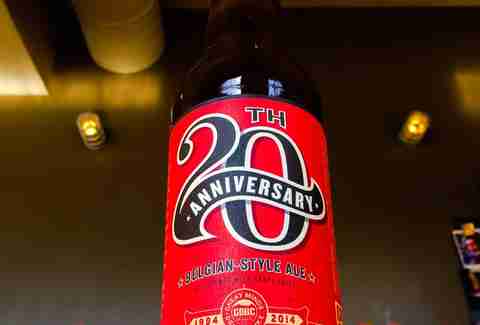 Matt Quenette
Beer director, The Meddlesome Moth
Great Divide, 20th Anniversary
(Belgian-Style Ale, 8.2% ABV)
Matt says: "Great Divide is a Belgian-style ale fermented with Viognier grape juice. Aromas of peach, pear, and subtle yeast spice waft up from the glass. The flavor, body and carbonation are feathery light across the tongue like a dry, fruity, sparkling white wine BUT it's beer. With a deceptive 8% ABV, a bomber of this beer will have you skinny dipping in the moonlight."
Boulevard, Saison-Brett
(Saison/Farmhouse Ale, 8.5% ABV)
Matt says: "This is the fourth year that Boulevard has released the Saison-Brett. Based on their Tank 7 recipe, they dry hopped it with Amarillo hops and conditioned it for three months on Brettanomyces (a wonderfully powerful and insatiable yeast strain). The end result is an 8.5% ABV saison with delightfully subtle tart lemon/citrus notes over some soft, bready malts with the telltale complex, earthy mid-palate of Brett which ends nice and dry. This is a patient, elegant saison for the discerning connoisseur or the gentle lover."
Timothy Jackson
Bartender, The Bottle Shop
Community, Texas Pils
(German Pilsner, 6.1% ABV)
Timothy says: "Excellent pilsner that's every bit as bold as Texas. Big malt juiciness paired with just the right amount of hop bitterness makes this one of those refreshing beers that tackles the flavors of Texas barbecue and all of our other favorite Summer foods perfectly. Perhaps a bit too big to be enjoyed while poolside; this beer seems to be right at home for those great nights that are slightly cool and breezy. I would also suggest this beer to go alongside your slightly less smoky grilling adventures, whether it be burgers, brats, or the humble hot dog roast; all in all a great way to beat the heat in Texas."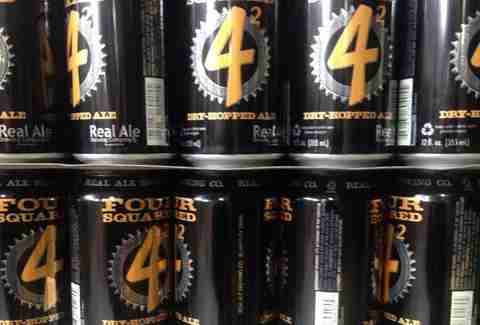 Real Ale, Four Squared
(Blonde Ale, 5.6% ABV)
Timothy says: "This beer is everything that it says it is: Fireman's #4 squared, or Fireman's #16 if you prefer. Bigger, hoppier, more robust, yet still has that overall refreshing character that we've all grown to love from Fireman's #4. Seems to be the perfect beer for hop-heads that realize that another sticky-sweet, bold IPA isn't the most logical choice for Summer. It rides that perfect line between too much flavor and alcohol and the blander lighter blonde ales that we've grown accustomed to over the years. This beer is excellent for any Summer activity where you want a beer that has great flavor while maintaining its delicious refreshing qualities."
Byron Fiss
Beer program manager, The Social House
Odell Brewing, St. Lupulin Extra Pale Ale
(American Pale Ale, 6.5%)
Byron says: "The taste is a bit floral, with grassy notes up front. It's light bodied and, with good carbonation mixed with heavy hops, lends itself to being one of the great Summer beers that us Texans will be sure to enjoy."
Firestone Walker, Easy Jack
(Session IPA, 4.5% ABV)
Byron says: "We just tapped this dry-hopped (hop varieties from Europe, New Zealand, and the US) session IPA from Firestone Walker. Lower in its ABV (4.5%) and very light bodied, this is the epitome of a session beer. Juicy on the nose and light pine taste on the palate.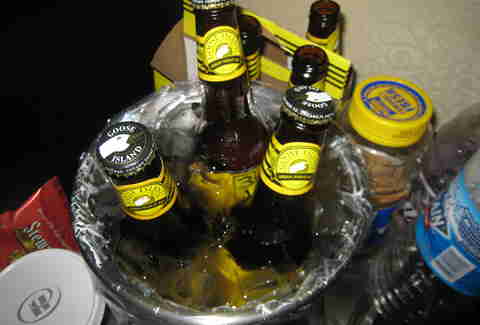 Colin Hall
Bar manager, Boxwood T+G
Goose Island, 312 Urban Wheat
(Wheat Ale, 4.2% ABV)
Colin says: "It has a light nose of citrus, mainly lemon zest with a hint of orange. Its flavor has that crisp lemon zest up front and very mellow finish -- and at 4.2% ABV it is a beer you can enjoy throughout a hot day while hanging out on the patio or grilling out."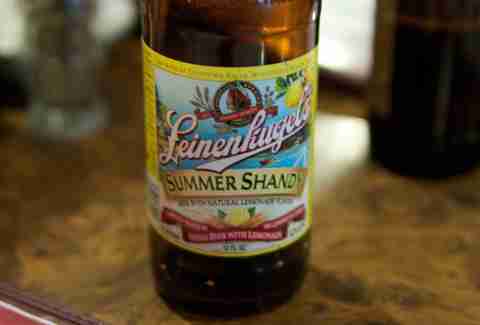 Leinenkugel's, Summer Shandy
(Shandy, 4.2% ABV)
Colin says: "It truly is the lemonade. 4.2% ABV, strong notes of lemon, and just enough hops to remind you that you're drinking a beer. This beer definitely personifies a Summer beer."