If you're looking for a mythical backyard in Dallas where beer and cheesesteaks and food trucks and windmills and ice cream go hand-in-hand-in-hand-in-hand-in-hand, it's time you met Truck Yard, the most epic outdoor eating and drinking spot in all of DFW (and the only one with a treehouse bar).
Recommended Video
This Tea Changes Color Like a Mood Ring
Head inside their AC-aided bar for 24 craft taps that are heavily local. Speaking of heavy locals...
Their built-in cheesestakery, Steak Me Home Tonight, has every kind of sandwich you could possibly want, provided you want a cheesesteak. Options range from Whiz-loaded steak to American-topped 'shrooms.
Don't want a cheesesteak, terrorist? Luckily they've got a rotation of 20 trucks (not all at once!) lined up to feed you just about anything else.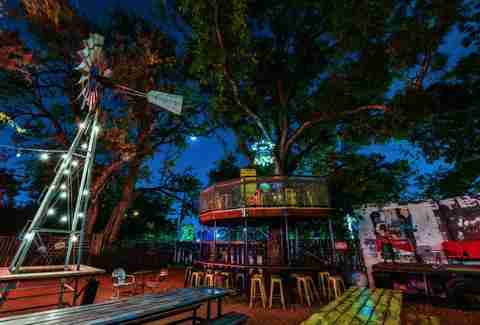 Like we said -- treehouse bar.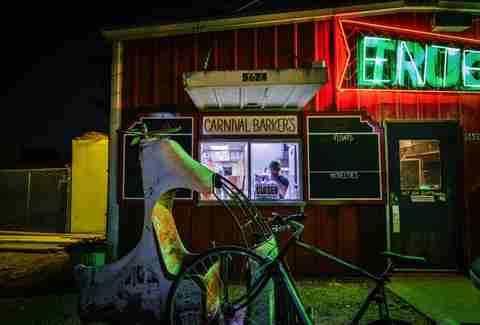 And for dessert: Carnival Barker's first brick and mortar (metal and wood??) spot, where they're serving some of DFW's finest locally-made ice cream.
Previous Venue
Next Venue
Venue Description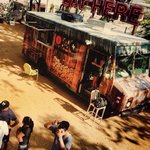 1. Truck Yard
5624 Sears St, Dallas, TX 75206
A great beer selection, cheesesteak galore and ice cream trucks? To round out this myriad of awesomeness, let us not forget that there's also a freakin' treehouse bar in the place. Seriously, combine all of the above to make this the coolest backyard establishment in all of Dallas, if not the world.