Thrillist's Patio Power Rankings. You're welcome, Dallas.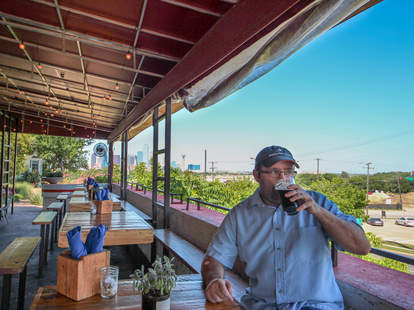 The word "Summer" should make you wanna do exactly two things: 1) watch old episodes of NBA Inside Stuff (Reeeeeewind!) and 2) find a patio and start drinking on it. Helping you make sure you're doing the latter at the awesomest place possible, this handy list of the top seven booziest patios around, conveniently ranked 7-to-1.
7. Full Circle Tavern
1319 S Lamar St; South Dallas; 214.208.3435
Sure, it just opened, but its patio still has a great view of the skyline and craft beers and insane burgers that go incredibly well with a great view of the skyline and craft beers.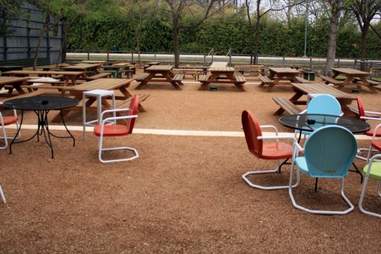 6. Katy Trail Ice House
3136B Routh St; Uptown; 214.468.0600
The chances are pretty high that, unless you are 73 and live in the Park Towers, you already love KTIH.
5. Goodfriend Beer Garden & Burger Bar
1154 Peavy Rd; East Dallas; 214.324.3335
You'd be hard pressed to find people more passionate about the quality of their beer. You'd be even harder pressed to find those people with an outdoor patio as sweet as Goodfriend's.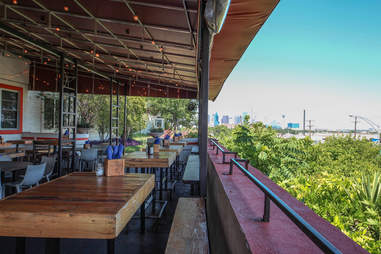 4. Bar Belmont
901 Fort Worth Ave; Oak Cliff; 866.870.8010
The across-the-river staple's been a go-to spot for years, because really, who doesn't wanna drink at a 1950s-era hotel w/ a view of all the important buildings?
3. Tei-An
1722 Routh St #110; Arts District; 214.220.2828
Great drinks? Check. Music? Check. Skyline-adjacent rooftop bar? Check. Check? Check.
2. The Foundry
2303 Pittman St; Oak Cliff; 214.749.1112
If you think that, in theory, having a firepit and a huge stage made outta old forklift palettes isn't a good idea, then go to The Foundry and drink until you realize... it's actually a pretty great idea.
1. The rooftop at NYLO South Side
1325 S Lamar St; South Dallas; 214.421.1080
Good drinks and a rooftop infinity pool with a nearly perfect view of downtown put NYLO at the top... for now (ominous noises!).