The fact that it can get crazy hot in Dallas has nothing to do with it being the birthplace of the frozen margarita. But it is, so there's that. Still, Big D isn't one to rest on its limey, slushy laurels, and it boasts a number of cocktail clubs to go along with one of the hotter craft beer scenes in the country. Which, of course, is why local editor Aaron Miller's here to help you stagger through it without a single misstep.
Best Club: Teddy's Room has good booze, hot women, good DJs, and burlesque dancers, and what else do you need in a place that's inspired by Prohib-era speakeasies and named after America's most cuddly adventurous president?
Best for Working: As FND's top caffeinated outpost, Coffee House Cafe has a patio that's quiet enough to hear yourself think, and an alcoholic-coffee program that's sure to make what you're thinking unintelligible.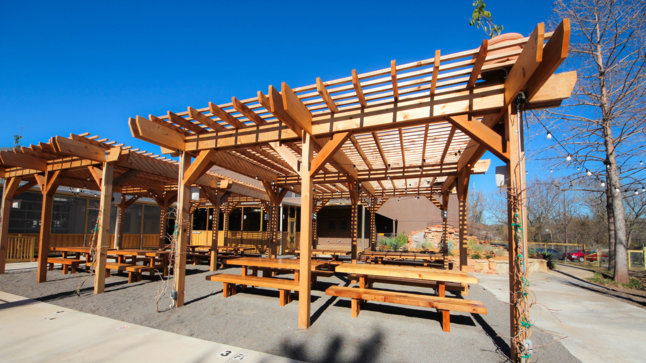 Best for Partying: With a sand playground for cornhole plotted next to an outdoor bar & beer garden built over a retired swimming pool, The Lot is East Dallas's answer to sobriety/boredom.
Best Drink: Mariano's Hacienda literally invented the frozen margarita in 1971 using a modified Slurpee machine from 7-Eleven, which is now in the Smithsonian. Go there, and drink to history.
Best Cocktail Bar: Take a ride up McKinney Ave and hit up The Standard Pour, where barman Brian McCullough penned an old-timey menu focused on gins and whiskeys.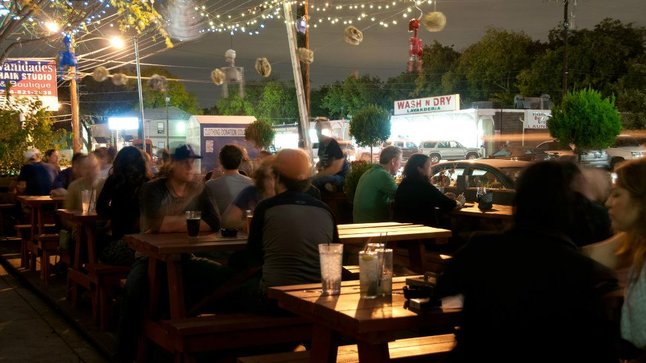 Best Beer Bar: With perpetually rotating taps that will just as frequently include hot new locals (Revolver, Peticolas) as lesser-known crafts from across the country (Big Sky) Strangeways swears it's not named after a Smiths album despite being the only place where you'll hear '80s British indie music while you sip on your beer.
Best Wine Bar: Veritas has live music and the sort of relaxed atmosphere you wouldn't expect from a wine bar. Dozens of by-the-glass rotators are complimented by excellent meat-and-cheese plates at the Henderson staple.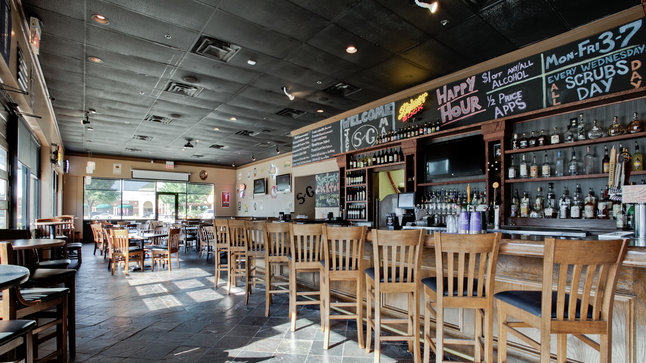 Best Local Beer Bar: Literally every single tap at Jack Mac's Swill and Grill is from Texas, and most of them are from DFW. It's not uncommon for Jack to get his hands on one (if not the) very first kegs of a new release.
Best Brewery: DEBC gets the nod both because of the sheer variety of beers they brew and for their contributions to Dallas's craft beer community.
Most Local Place: Bar Belmont's fantastic view of the Dallas skyline and Route 66 feel combine to make it a fantastic all-around place to hang.
Best for Day Drinking: Go to Katy Trail Ice House, set up camp at a picnic table with your dog at your side, and spend the afternoon drinking local beer, spying the landing gear of Southwest flights, and trying not to perv on all the curvaceous, spandex-wearing joggers along the Katy Trail.
Best Dive: Lee Harvey's. Go for the name, stay for the PBR. And also the gravelly picnic area in which you'll invariably drink more PBRs.
Best Outdoor Spot: The Foundry's got just the right balance between Austinesque live outdoor music, great beer, and an adjacent, tasty-chicken-having resto in Chicken Scratch.
Hottest Girls: Probably the most glamorous of Dallas's rooftop infinity pools, you can always be sure that you'll lay your eyes on a hot body (of water) at the Joule Poule.
Easiest Place To Get Laid The marketing director at McFadden's has been known to dance on the bar in fishnets (don't worry, most assuredly female) and auction off dates with her hot friends without them knowing it. Also, they have freakin' hook-up parties every Friday.