Event of the Week Belgian Independence Day is a) Saturday, b) a thing, and c) an excuse for The Ginger Man to roll out a bunch of Belgian-style beers from across the globe. Tickets are one of those necessary things, so call 'em, or click here

Friday, July 19th Community Beer's finally got a pint night going! It's this Friday, starting at 5p, and every Friday hereafter, too

Saturday, July 20th Also for Belgian Independence Day, Meddlesome Moth's hosting its annual whole animal roast. Plus: they're gonna have $3 cans of St. Feuillien all day

Sunday, July 21st Peu Zombie Subs has just introduced the world to something called Crawfisachos, which are really awesomely loaded jalapenos... with a not-so-secret ingredient thrown on top. You can get them any day of the week, but especially this Sunday

Openings Hydrous Wake Park's second location's now open at Lake Lewisville. Here's why that's a good thing

Now rolling in Stonebriar Centre: Wasabi Sushi. Everything's on a conveyer belt!
Recommended Video
South Beach Wine & Food Festival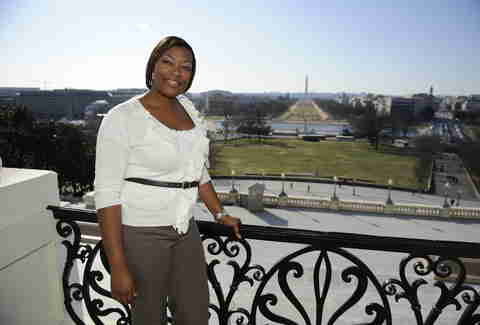 Local Lady We Love, and Where to Meet Her
Meet Tiffany Derry, she of Top Chef, Top Chef: All Stars, and Private|Social fame.

Reasons we love her: 1) she developed her work ethic while waitressing at IHOP, after being told women couldn't be in the kitchen, 2) she really digs 1942 tequila during happy hours over at Belly & Trumpet, and 3) she promises she'll be back running another Dallas resto within a year!