Event of the Week Tonight, Alamo Drafthouse is hosting a parking lot showing of Shaun of the Dead and Hot Fuzz with Simon Pegg and Nick Frost in attendance, combining forces with six local breweries to form an all-day parking lot pub crawl. AND IT'S FREE. Just RSVP here, get there early, and bring a chair.

Thursday, July 25th La Zaranda's throwing a tequila dinner featuring ish like grilled Chilean sea bass and a whole lot of Don Julio

Friday, July 26th After 25yrs, Blue Mesa is moving its original location... across the street

It's going to be 98 degrees on Friday. Cope with Bolsa's new cocktail menu, which includes chilled, vodka-soaked melon balls

Sunday, July 28th Old-school Cowboys receiver Tony Hill's gonna be hanging out in Plano at Sea Breeze. Even if you don't remember who he is, they've got lobster rolls for only 10 bucks

Openings The Latin Pig is now open in Plano, with a combination of Cuban and Salvadoran food. That means pupusas and flour-based tamales

Sprinkles Cupcakes just installed an ATM in the Plaza at Preston Center. Yes, really.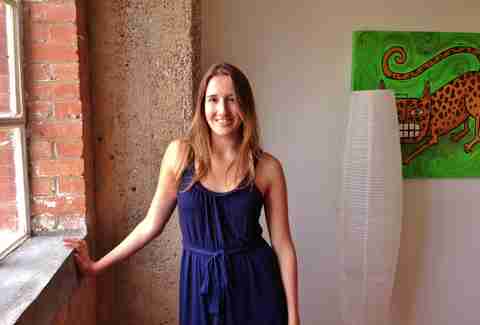 A Local Lady We Love, and Where to Meet Her

Meet Kelly. That's her bogarting the Moet like a good girl. She's a publicist who works with places like Cook Hall, Urban Taco, and Bone Daddy's.

Reasons we love her: 1) she's all about having a "guaranteed good night" at the Loon, usually with a Moscow Mule in hand, 2) she could spend the rest of her life eating nothing but burgers, 3) she's a proud Harry Potter nerd who likes to sing anything by Michael Jackson in her car on the way to work, and 4) she had such a good time during her SMU years that she once woke up in the cafeteria, with her best friend on top of her, and with paramedics en route (she was fine, probably because of all the burgers).