When it comes to soda, Dr Pepper reigns supreme in Texas (yes, even over you, Big Red). Its unique flavor of -- well, nobody quite knows exactly -- pairs incredibly well with Texan delicacies like BBQ, tacos, and... BBQ tacos. But how well do you really know this Texan-born treat that's captured taste buds the world over? See if you knew these 10 tasty tidbits.

1. Dr Pepper was invented in Waco, Texas in 1885 by a pharmacist named Charles Alderton
While working at Wade Morrison's Old Corner Drug Store, Alderton noticed how patrons loved the sweet smell of the soda fountain and decided to create a drink that tasted like the familiar smell.
2. It's the oldest major soft drink brand in America
It was created one year before Coca-Cola (1886) and eight years before Pepsi (1893). Score one for Texas.
3. The origin of the name is disputed
Before it was given the name Dr Pepper, patrons would simply order a "Waco" at the soda fountain. But the soda's official name is said to come from Dr. Charles T. Pepper, a doctor who gave Wade Morrison permission to marry his daughter (though they never married). Play on, playa.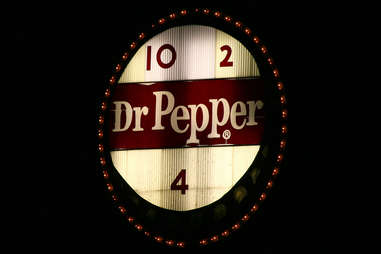 4. The "10, 2, and 4 o'clock" slogan stems from an academic study on human fatigue
... which found that a person's blood sugar is lowest at the hours of 10:30am, 2:30pm, and 4:30pm. "Drinking a bite to eat" at 10, 2, and 4 would thus help avoid those mid-day sugar crashes (by drinking more sugar).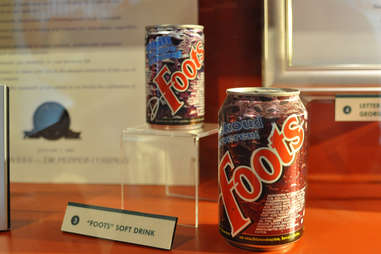 5. Dr. Pepper is sold as Dr. Foots in The Netherlands
They really put their foot in their mouth (heyo!) by naming this offshoot after their longtime CEO W.W. "Foots" Clements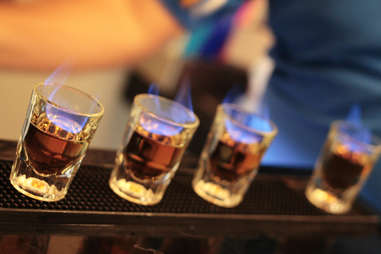 6. The "Flaming Dr Pepper" cocktail is a shot of amaretto topped with 151 rum, lit on fire, and then dropped in beer
If you manage to avoid setting yourself and/or the bar on fire, it actually does taste a lot like Dr Pepper.
7. They make a BBQ sauce
It tastes so good with brisket, this was simply the logical next step.
8. There's a black market for Dublin Dr Pepper
After a 2012 lawsuit, the Dublin Bottling Works was forced to stop production of its signature Dr Pepper made with real cane sugar. So if you find a bottle of "Dublin" Dr Pepper, SAVE IT (or sell it)!
9. Congress classified it as a food
When sugar was rationed in WWII, Dr Pepper petitioned congress to reclassify soda as a food. They created a booklet called "The Liquid Bite" that proclaimed the energy boost from the sugar in soda was essential to the war effort. We won the war, so they must've been right?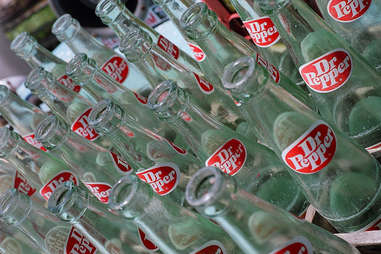 10. The 23 flavors that make up the unique taste of Dr Pepper are...
... literally locked in a vault at the Dr Pepper Snapple Group headquarters in Plano, through the Internet community speculates they are: amaretto, almond, blackberry, black licorice, carrot, clove, cherry, caramel, cola, ginger, juniper, lemon, molasses, nutmeg, orange, prune, plum, pepper, root beer, rum, raspberry, tomato, and vanilla.
Sign up here for our daily Dallas email and be the first to get all the food/drink/fun DFW has to offer.