On May 2nd, Thrillist and Dos Equis are throwing a party that will go to any length possible to prove the obvious: Cinco de Mayo is much more fun on a Friday than a Monday, so why not kick things off early? To provide sustenance for our Dos de Mayo bash (which is on a Friday, BTW), we tapped Victor Tangos executive chef Kirstyn Brewer, whose journey from Los Angeles to Henderson Avenue was paved with bricks of pure deliciousness.
So here's the fun part: you're choosing what Kirstyn's going to cook. Just pick which of the dishes below you're most excited about devouring, then vote in the awesome digital polling station above. After you've voted, you're eligible to RSVP, because what's the point of voting if you can't enjoy the fruits meats of democracy?
Option 1: Scallops with mole, white beans, and Shishito peppers. Promises to fix what's wrong with Washington.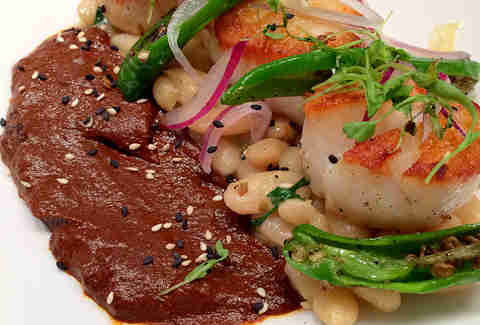 Option 2: Grilled Octopus Tostadas with local lettuce mix, piquillo peppers, potato, tomatillo salsa verde, and fresh crema. Very hawkish on filling your belly.
Option 3: Whole Roasted Duck with plantains, beans, and coconut curry. Very impressive foreign policy credentials.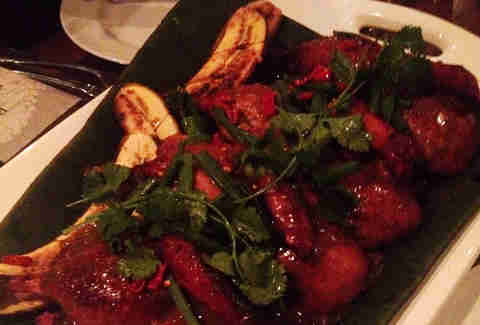 You've seen what you could soon have in your trembling hands. Now go back up to the top of the page and vote with your stomach -- and don't forget to RSVP, or Kirstyn will track you down and... remind you to RSVP.