There's a certain class of bars in Dallas: you know them, you nod your head in recognition when you drive or walk (nah, just drive) past and think, "Damn, I've been meaning to check that place out." Then there's another class of places you might not notice at all. Here are 10 hidden and/or underappreciated gems you should add to your to-drink list.
North Dallas
Hotel restaurants don't generally spring to mind when asking yourself "where should I drink?", but the bar area of this sleek New American restaurant located inside the Westin Galleria Dallas happens to whip up crazy-good cocktails that rotate with the season. It also houses one of the finest and most extensive whiskey collections in town. And bonus: if any over-bourboning happens to occur, you're just steps away from a hotel room.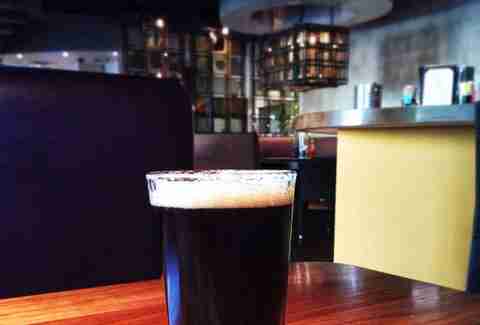 West Village
In addition to serving up some formidable Thai and Vietnamese cookery, this West Village restaurant is one of the few spots in town with a brewpub license — aka making and selling its own beers on-site. What that means for your liver is that rich, Southeast Asian-inspired beers like the Bia Hoi, the cleverly named ThaiPA, and rotating seasonals can be had here and nowhere else. Plus, Malai's cocktail game is spot-on, too, with drinks like ginger margaritas and the Vietnamese coffee martini on offer.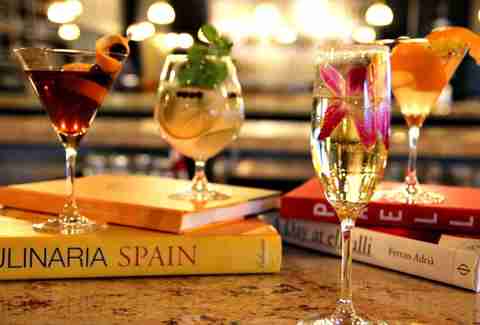 Oak Cliff
More than just a hotbed of Spanish tapas, this Trinity Groves spot deserves to be moved immediately off your "visit someday" list, with the Pintxo Social Hour that's been raging there the past couple months. From 5-7pm Monday through Friday, a handful of featured cocktails go into deep discount mode; we're talking the sherry-based "Elvis," the house-special blood orange-flavored "Rubia," and an Old Fashioned (as well as a sangria, and gin & tonics) for $5 each. And, so these drinks don't have only each other to mingle with in your stomach (this IS a social hour, after all), Casa Rubia provides free eats, too. 
Uptown
It's easy to slip under the cocktailing radar along McKinney, rife as it is with places to drink. Tate's went quiet there for a spell, but now the handsome space with the throwback vibe is roaring back with a terrific team behind the bar whipping up thoughtful, unique drinks as expertly as they do the classics. Right now, they're churning out warm cocktails like toddies and spiked hot cocoas, perfect for staving off the chill. Not to be missed are half-priced rums on Tuesdays and half-priced whiskey Wednesdays.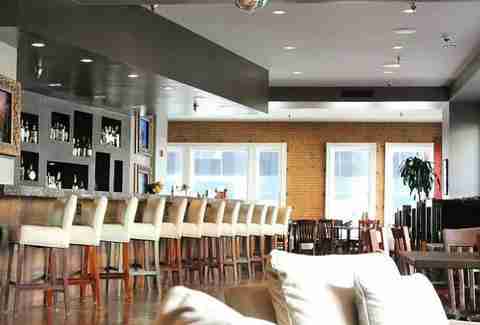 Downtown
Speaking of throwbacks, this CBD bar-restaurant is tucked deep into an old building that housed the no-longer-with-us department store Woolworth's. It's a little work to find, which adds to its charm, so don't let a little legwork deter you from discovering the fantastic cocktails (strawberry-cuke caipirinhas come to mind) and food like the endlessly snackable crab nachos and sticky wings.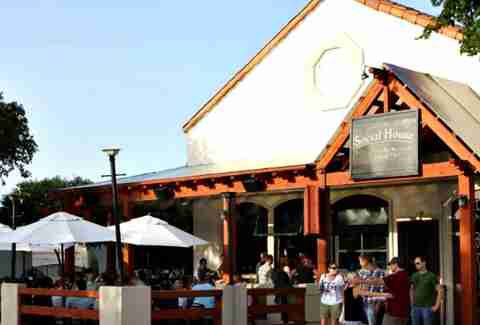 Uptown
Just because a bar's not on the tip of every other tippler's tongue (say it 10 times fast!) doesn't mean it's not worth posting up there for the night, particularly with insane weekday happy hour deals including half-off pizzas, half-off Crown and Downs. and $3 off house-special cocktails. Also, the crowd tends to be good looking, even more so once you've indulged. The 100 beers on tap have to be a help, too.
East Dallas
This low-lit dive has always felt like a friend's basement, decked out as it is in sofas, bar stools, and pool tables. Both feel like someplace where it's (maybe too) easy to spend seemingly endless hours eating pizza and drinking. On Tuesdays, Texas drafts go for $3 all day, but almost every day of the week there's some incredible deal to be had, along with a tray of surprisingly tasty thin-crust pizzas.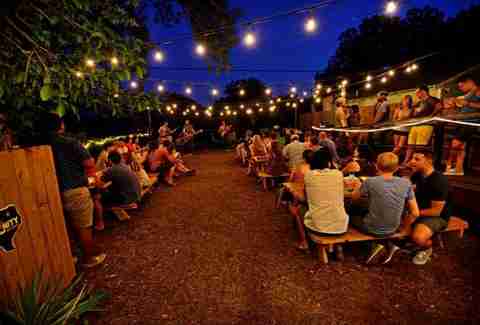 Oak Cliff
This converted house may not have registered as a place to drink for the simple fact that it's a bookstore/coffeehouse (and you may not have realized it was converted in the first place). But inside the cool, wood-paneled space, you can chase your cappuccino with a Four Corners El Chingon. Or your cortado with a cocktail. Guest bartenders, DJ nights, and a rustic picnic-tabled patio make it one of Oak Cliff's most interesting places to gather.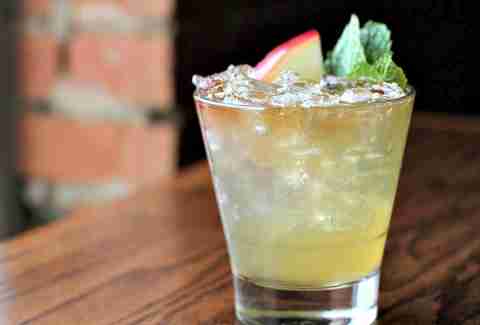 State-Thomas
Another quiet standout on the bustling Uptown scene is this brick-walled joint with a solid slate of drinks and chef-crafted eats. It also hosts a formidable reverse happy hour on Thursdays, with $3 domestics and $5 craft cocktails from 10pm-2am. Local beers are represented on the menu, too, and non-mimosa cocktail pitchers make us wish that were a thing everywhere.
Lower Greenville
While across-the-street neighbor Blind Butcher tends to get all the drinking press in this neck of the woods, you'd do well to remember that this health-conscious eatery turns out some fine cocktailery, too. Among the most fun is its Sunset Toast, a rotating mixed-drink selection meant for bringing up to HG Sply's decked-out rooftop patio and enjoying the eventide view. You'll especially enjoy their tweaks on the classics, like the Fall Fashioned and the Confit Sazerac.
Sign up here for our daily Dallas email and be the first to get all the food/drink/fun DFW has to offer.