If you're looking for a perfectly served Johnnie Walker drink -- where everything's right from the ice to the garnish -- these bars will do you right, every time.
Previous Venue
Next Venue
Venue Description
1. Stampede 66
1717 McKinney Ave, Ste 100, Dallas, TX 75202
This Uptown spot of like the classier brother of your favorite southern steakhouse franchise, and it's so Texas it hurts (in the good way). Hanging longhorns, cowhide seating, highway signs, and sculptures from well-know artists in the state are merely a backdrop for food that's equally Texan. Southwestern staples and American takes on Mexican fare like chicken tamales, tacos topped with beef brisket and fried oysters, and (of course) top-notch bbq offer up a new experience that manages to maintain that familial feeling one can only get in Texas.
Previous Venue
Next Venue
Venue Description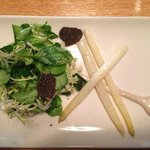 2. OAK
1628 Oak Lawn Ave, Dallas, TX 75207
Outfitted with soft lighting and even softer leather booths, OAK's sleek and comfortable interior is outdone only by its globally-inspired menu and extensive collection of craft cocktails.
Previous Venue
Next Venue
Venue Description