Opening a soccer pub in a football-obsessed town like Mile High seems as risky as opening a WNBA-themed cafe... anywhere, so the boys behind Larimer St's Armoury must have more guts than, well, 95% of soccer players. Or maybe they just know that even non-soccer fans will enjoy hearty sandwiches, good beer, and live music. Start off with a pint of one of eight beers on tap, which range from UK-ish (Guinness, Harp, Magners, oy!) to local crafts like Dale's and 1554. Or grab one of the 30+ bottles/ cans highlighted by imports like Spaten and Old Speckled Hen. Go Euro with this Polido German sausage with sauerkraut and caramelized onions, which pack a serious punch, so be sure to first make like a merman and invest in Trident. And with sandwiches like this ham and brie rounding out the menu, this place is sure to be what happens approximately once every five WBNA seasons: a slam dunk!
Recommended Video
It's Worth Getting Sloppy For This Grilled Cheese Taco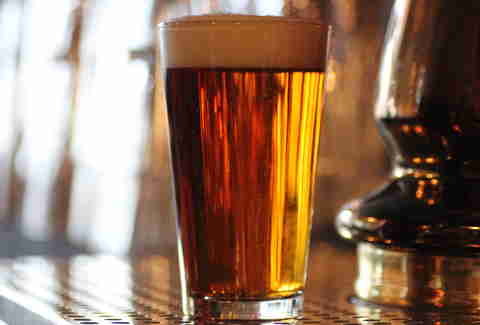 Previous Venue
Next Venue
Venue Description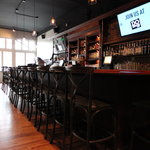 1. Armoury
2048 Larimer St, Denver, CO 80205
The Armoury played the pitch perfectly by opening a soccer-dominated pub in Denver. The sport is on the rise in the US and the Men's National Team has qualified for the World Cup 2014 in Brazil, the Armoury is here to foster a love for soccer fans in Denver.