Finally, you can just chalk it up to being Fate whenever you drink a ton of beers and do something dumb, because that's the name of this Boulder brewpub that sports 30 taps of craft beer paired and comfort food. A beetle-kill bar and wooden tables add some warmth to the cement floor'd industrial space, which the designer calls "dirty modern". The numerous tap handles in the middle of the massive bar pour collab beers between Fate and other breweries (Wild Woods, Asher) and Belgian imports (Piraat, Monk's Cafe), and 12-15 brews crafted by their on-site brewery. Craft cocktails are also a focus, like this rum/cold pressed iced coffee/ chai bourbon "Morning Wood", aka the most hilarious name for a show by a drive time radio DJ named Steve Wood. Cascade hops garnish the CapRock gin/ house-made cranberry-hopped simple syrup "Struggles Von Fuggles", a ridiculously silly nickname for a seriously tasty 'tail. Fill up on mushroom mac 'n cheese made with aged cheddar and rooster pasta. Or continue being able to wear bike shorts by opting for this roasted veggie bruschetta, topped by smoked chevre & basil aioli. The Pit Boss is 1) a guy who will rough you up if you even think of cheating, or 2) this burger, loaded with smoked cheddar/ spiced-honey glazed bacon/ house-smoked ham/ onions/ BBQ sauce. Oh, and they've also got a smoker pumping out BBQ plates of brisket and beer-can chicken, so maybe worry less about fate and more about weight.
Recommended Video
This Mojito Hot Toddy Is the Destroyer of Colds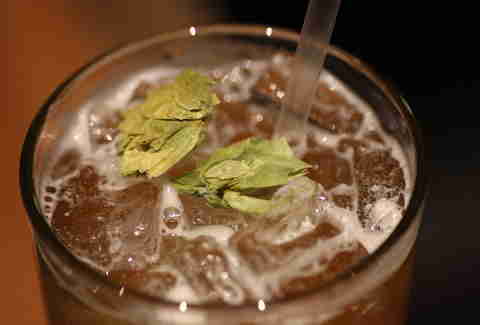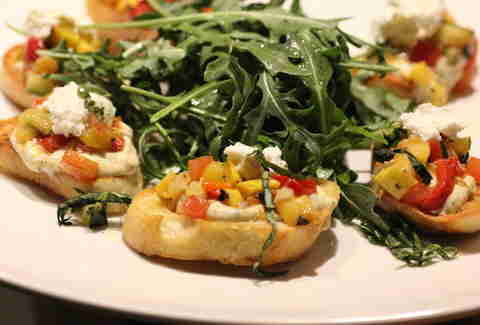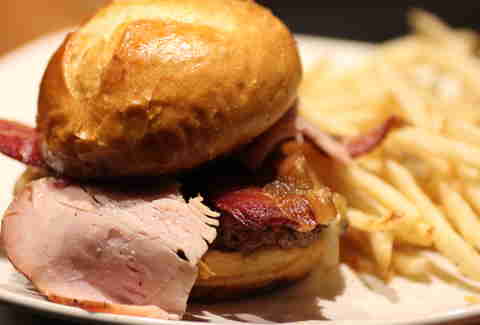 Previous Venue
Next Venue
Venue Description
1. Fate Brewing
1600 38th St, Boulder, CO 80301
Fate Brewing has solidified itself as a craft beer haven in Boulder. The friendly vibes that are abundant outside float right on in and pair perfectly with the comfort food that is served inside.