10 fall beer releases that get Denver brewery workers excited
The wave of fall-friendly beer releases is upon us, which means selecting the choicest brew to keep you warm this season gets more difficult by the day. To make your decision easy, we asked four local brewery folks to give us their picks for autumnal imbibing.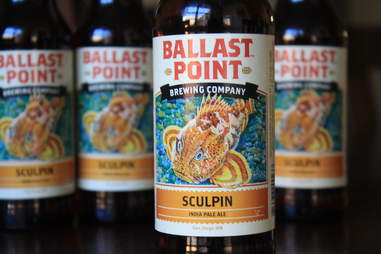 Connor Green
Ballast Point Brewery, Habanero Sculpin IPA
Marisa says, "Ballast Point (headquartered in San Diego) only became available in the state of Colorado last week, so I am excited to be able to buy any of their beers here. Their spicy habanero version of their famous IPA is a great beer to cook with, and I personally like drinking half of a bottle and pouring the rest into a pot to braise carnitas in. The heat from the peppers is intense!"
Ommegang, Scythe & Sickle Biere de Garde 
Marisa says, "Ommegang is one of my favorite breweries in the country and I love all of the beers they make. I have not tried Scythe & Sickle yet, but I am a fan of Bière de Garde-style beers and I have only heard wonderful things about this one. I think it would pair really well with a warm blanket on my back porch on a cool Fall evening."
Connor Green
Equinox Brewery, Jonas Porter
Marisa says, "One of the best things about the air getting crisper and the nights getting longer in the fall is the opportunity to drink dark beers again. I struggle with drinking heavy, dark styles in the summertime when it is 90 degrees and sweltering, so the fall is when I get back into drinking them. Porters are my favorite dark beer style and this upcoming one from Equinox in Fort Collins sounds amazing. It is only available on draft, so I am going to need to make a special trip up to Fort Collins just to get a pint."
Connor Green
Epic Brewing Company, Fest Devious Marzen
Bryan says, "I love Epic's Marzen, it's such a great fall lager. A little toasty, a little sweet, super clean."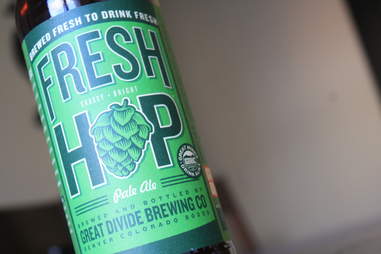 Connor Green
Great Divide Brewing Company, Fresh Hop
Bryan says, "It's also fresh hop season so I always look forward to Great Divide's fresh hop, which I think is consistently the best fresh hop beer in town."
Strange Brewing, Pumpkin Porter
Bryan says, "Sounds like a nightmare to brew, but most beers like that are always crazy good, and this one is no different."
Vine Street Pub & Brewery, Pumpkin Ale 
Laura says, "I love Vine Street's beer as it is, but when they put in an actual pumpkin, I'm there."
Dry Dock Brewing, Wee Heavy
Laura says, "This has always been a great beer of theirs that I've enjoyed drinking every year. I like the beers with great flavor that don't generally taste like warm piss."
Connor Green
The Bruery, Autumn Maple Ale
Laura says, "This is a great beer out of California. They use naturally wild yeast that, under their climate-controlled conditions, makes for a unique tasting brew. They also have great sour beers."
Connor Green
Odell Brewery, Isolation Ale 
Michael says, "I love this beer. Really balanced with a super-classic taste. It's just enough hoppiness to compliment the (just enough) booziness that make the shortening days delightful."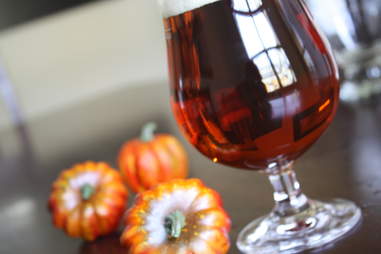 Connor Green
Dogfish Head, Pumpkin Ale
Michael says, "This is a perfect pumpkin beer. I'm a sucker for spiced beers, and this just might be my favorite. It reminds me of my mom's kitchen at Thanksgiving, without all the arguing."
Sign up here for our daily Denver email and be the first to get all the food/drink/fun in town.