Baby, it's... well, cold-ish outside. Most days it could be a lot worse. Sometimes it's downright balmy. Denver winters are not the harshest, is what we're saying. But when the weather does take a turn for the worse, dozens of drinkeries boast indoor hearths and/or outdoor fire pits to keep you toasty while you get toasted. (Note that this list focuses on bars per se, and includes restaurants only if there are fireplaces conveniently located for non-dining customers. Read: drinkers. Read: you.)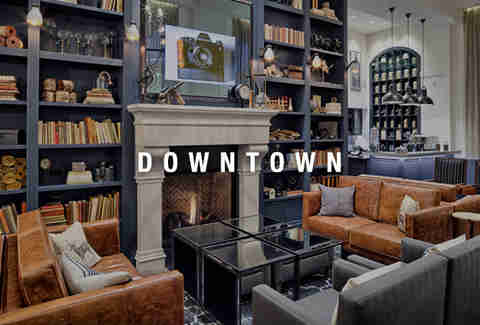 The Study
Downtown
1100 14th St
Pretty sure that if you sit in the the Hotel Teatro's lobby lounge long enough, soaking up the English-manor-meets-ski-lodge vibe along with barrel-aged cocktails from The Nickel, you walk out an esquire or something.
Bar Red
Downtown
437 W Colfax Ave
Offering a straightforward cocktail list, a small Italian/American menu and live entertainment most nights, this snug hideaway at the edge of Downtown also has a little secret: a basement nook lined with couches for kicking back in virtual privacy, fireside.
 
The Celtic Tavern/Delaney's Cigar Bar & Lounge
Downtown
1801/1805 Blake St
A bastion of bad habits in Irish disguise, this here's your one-stop shop not just for all the pints of ale and fingers of whiskey you can keep down over a plate of corned beef and cabbage, but also for off-track betting, unabashed tobacco smoking, and finally, slumping down beside either of two fireplaces.
 
EDGE Restaurant & Bar
Downtown
1111 14th St
See how the other half lives from your people-watching perch in the fireplace-flanked lounge of this posh steakhouse overlooking the Four Seasons lobby. Then follow their lead with a round of classic cocktails and Wagyu sliders. 
Elway's Downtown
Downtown
1881 Curtis St
Weirdly, you can do the exact same thing in the exact same way over at the Ritz-Carlton — but this time, make it a bottle of Champagne and a shellfish tower, just for kicks.
 
Fadó Irish Pub
Downtown
1735 19th St
Sure, this pub in the shadow of Coors Field is part of a chain — but when the gang's all here and the game is on and the Guinness (or the Great Divide, for that matter) is flowing, Fadó does a damn fine impression of a local. With a fireplace. 
Guard and Grace
Downtown
1801 California St
Though it's not technically closed, the patio at Troy Guard's slick steakhouse won't see much action until spring. But rest assured, they'll have that fire pit going on the regular in no time — so come for the al fresco wine tastings, stay for the flight of filet mignon, and stay longer because that's what the rather-attractive people who come here tend to do.  
 
Katie Mullen's Irish Restaurant & Pub
Downtown
1550 Court Pl
All the vaguely Gaelic decorations, drinks, and dishes you'd expect, plus more than one fireplace to enjoy them by.
 
Leela European Café
Downtown
820 15th St
A little bit hippie, a little bit grunge — this coffeehouse is like a time machine set to Santa Cruz circa 1992. But it's got a full bar as well as a fireplace surrounded by couches in the back, and it's open 24/7 (4am is no time to be a snob).
Terminal Bar
Downtown
1701 Wynkoop St
With 30 local beers on tap, a menu of burgers and brats from Acme, and a location smack in the center of the action at Union Station, this place has been hopping since day one. Now they've added fire pits to the patio and Saturday s'mores service, so don't expect a slowdown anytime soon.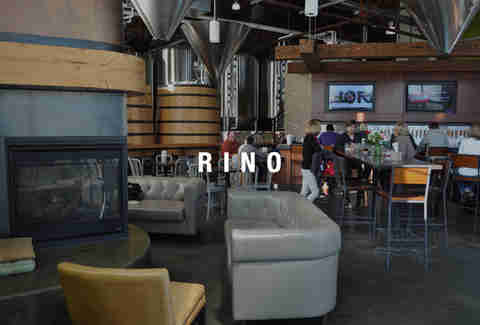 Epic Brewing Company
RiNo
3001 Walnut St
Taprooms aren't generally known for their ambiance, but Epic's a sleek, sprawling, gleaming, gorgeous exception complete with a couch-flanked fireplace and, of course, all the big, bad beer it built its name on.  
Our Mutual Friend Tenth Acre & Brewery
RiNo
2810 Larimer St
With its lived-in look and community feel, this little taproom emanates warmth all year round, but it's especially homey in winter when the fire's going and the brown ale's flowing.
Argyll Whisky Beer
Uptown
1035 E 17th Ave
Do not head out to this celebrated gastropub's fire-lit side patio on a cold night with the intention of reading through the entire beverage list, which is literally as long as your arm. They'll find you there in the morning frozen stiff like Jack Nicholson in The Shining. Just ask the top-notch bar staff for their top picks to pair with the best ham sandwich you will ever have.  
 
Caveau Wine Bar
Uptown
450 E 17th Ave
Score a seat by the fire at this dim-lit, intimate haunt, and you're also likely to score serious date night points, particularly if you spring for a nice bottle of wine and some salumi.
Viewhouse Eatery, Bar & Rooftop
Ballpark
2015 Market St
This place is pretty much the Playboy mansion of Ballpark hangouts — of course it's got indoor fireplaces and outdoor fire pits. And TVs and DJs and cabanas and lawn games and copious amounts of booze and burgers and dogs... not to mention, an equally over-the-top DTC sibling.
Matador
Highlands 
3496 W 32nd Ave
If you squint amid all the amber lanterns and weathered skulls, you can almost pretend Matador's free-standing, wrought-iron hearth is a campfire, and you're swilling tequila under the stars.
Ale House at Amato's
Highlands
2501 16th St
The list of craft drafts is as panoramic as the view — so if you luck into one of the tables with a built-in fire pit on this LoHi tavern's rooftop patio, you'll be perfectly positioned to drink it all in for hours.
 
Ernie's Bar & Pizza
Highlands
2915 W 44th Ave
Bask in the glow of not only the hearth at this pie-and-beer parlor, but also its retro aura — old neon signage, garlic knots, skee ball, and all.
 
Forest Room 5
Highlands
2532 15th St
If Little Red Riding Hood and that clown from American Horror Story got together, this might be their love nest, mildly macabre yet magical — especially out in the courtyard illuminated by open flames.
 
Highland Tap and Burger
Highlands
2219 W 32nd Ave
As though serving some of the city's best burgers alongside a banging beer selection weren't enough, the folks behind this LoHi favorite also saw fit to grace their patio with a fire pit. No wonder the whole neighborhood's here most nights.
Atticus
University
1135 E Evans Ave
The far side of the bar directly overlooks the stone fireplace anchoring this grown-ups' sanctuary near DU, so that's the place to gather for a heart-to-heart over cranberry cobblers, braised short ribs, and other seasonal spot-hitters.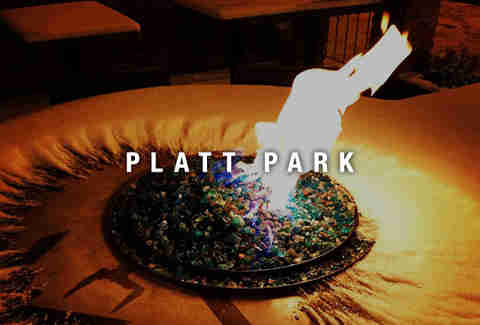 Black Pearl
Platt Park
1529 S Pearl St
Built into the community table on the patio, the fire pit at this Old South Pearl-fixture has been drawing the neighborhood's party people for years. If you're up for some wine and down with raw oysters, you're surely invited to join them. 
Lincoln's Roadhouse
Platt Park
1201 S Pearl St
If you're looking for a biker bar with Cajun food and a fireplace, then a) you have oddly specific tastes and b) you're in luck.
La Cour Bistro & Art Bar
South Broadway
1643 S Broadway
Sip wine to the strains of live jazz by the blazing fire upstairs, or huddle over cocktails by the fire pit on the patio. Nibble on charcuterie and fromage while marveling that amid all the dispensaries along the Green Mile, this little slice of Paris exists.
Cana Wine Bar
South Broadway
2554 S Broadway
Take your date to taste wine in an adorable old bungalow run by a married couple. Sit by the fire, pronounce "Viognier" correctly, and order a nice cheese plate. Earn yourself at least three free guys'-night-out passes.
Punch Bowl Social
Baker
65 Broadway
A bowling alley. A video arcade. Two karaoke rooms. Three bars. Plenty of comfort food. And, of course, both an indoor fireplace and an outdoor fire pit. If there's an amenity this sprawling funhouse doesn't have, we can't think of it. (Okay, maybe a bed, so you could just crash here for awhile.)
Historians Ale House
Baker
24 Broadway
The rooftop deck is as cool as they come — and also as warm, thanks to a fireplace (plus a few heating towers). Pick from a 40-tap beer list and pair it with meaty eats like prime-rib nachos and brisket-gravy fries.
Inga's Alpine Lounge
Glendale
5151 Leetsdale Ave
If, in a past life, you were a playboy chasing bunnies through the ski lodges of 1960s Europe, you might have flashbacks upon entering Inga's. If not, bummer, but you'll make plenty of new memories by the light of the vintage fireplace, fueled by cocktails and killer loaded fries.
Bull & Bush
Glendale
4700 Cherry Creek Dr S
A seat on the sofa by the fire at this decades-old institution will warm your toes; ye olde English-pub atmosphere will cheer your soul; a glance at the seriously geeky beer and whiskey lists will melt your brain.
Lowry Beer Garden
Lowry
7577 E Academy Blvd
In a nifty hangar-shaped structure at the Wings Over the Rockies Air & Space Museum, this sunny, super-casual joint dispenses 16 mostly local brews on tap, plus many more by the bottle and the appropriate sustenance (pretzels, chili dogs, fried pickles). Sadly, the wood-burners outside are out of commission, but the tabletop fire pit indoors works just fine. Or you could head to its sibling near the airport, Green Valley Ranch Beer Garden, instead.
The Kitchen Upstairs
Boulder
1039 Pearl St
This eternal hot spot's second-floor cocktail lounge was made for snowy evenings. And snowy evenings were made for tomato soup, sticky toffee pudding, and a stunning array of barrel-aged beers. 
Cafe Aion
Boulder
1235 Pennsylvania Ave
Get cozy over sangria and small plates at this loft-like tapas bar, a fire-lit oasis of class on the Hill.
 
Dark Horse Bar & Grill
Boulder
2922 Baseline Rd
If the fireplace at this legendary old dive doesn't get your circulatory system going, maybe the, um, Tuesday-night tricycle races will. No joke. 
Under the Sun Eatery & Taphouse
Boulder
627A S Broadway
Southern Sun's gastropubby alter-ego-downstairs features 30-plus house and guest beers, a slew of smart bar snacks & wood-fired pies, and a live-music lineup with dancing some nights. Oh, and a fireplace. What it doesn't feature is credit-card machines, so bring cash if you don't want to get burned (so to speak).
The West End Tavern
Boulder
926 Pearl St
This laid-back Boulder longtimer offers everything you need in life: a fireplace on the first floor, a fire pit on the rooftop deck, boatloads of craft beer & bourbon, and the chance to become a minor celebrity by eating 50 wings in 30 minutes.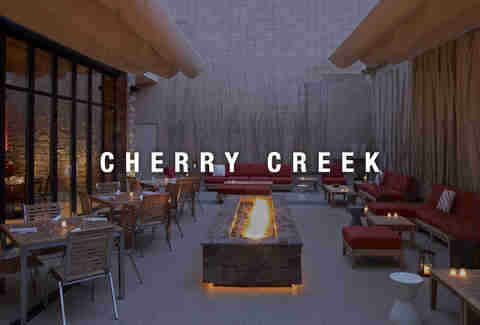 Second Home Kitchen & Bar
Cherry Creek
150 Clayton Ln
With a fire pit long enough to heat up the entire courtyard, you won't be left out in the cold here, even if you're out in the cold here. (A shot of good bourbon and a bowl of bison chili can't hurt either.)