Some people say 30 is the new 20, but that doesn't really hold up mathematically, and it definitely shouldn't apply to how you select your drinking scene. There's nothing sadder than watching a post-quarter-life crisis play out in a series of .25 cent pints and babysitters forced to wait way too long for you to stumble home. These are 11 bars best left to the young'uns.
LoDo
Don't let the excuse that this is your alma mater's bar drag you into SpoCo on the weekends. A frequent hotspot amongst post-graduates, especially those hailing from the Midwest, you'll be witness to mythic levels of cheap beer and shot consumption. It's possible to enjoy watching your team without an inevitable beer shower after every touchdown. It's time you started doing that.

Five Points
If you wake up with your shoes still on, debating whether your breath or your headache is the bigger issue as you put the fuzzy pieces of your walk home back together, you probably went to The Ginn Mill last night. Wait, is that popcorn in your pocket? Yes, yes it is. At a certain point the allure of super-cheap drinks just isn't worth it.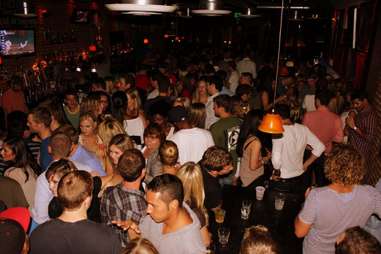 Five Points
No one is saying those pickle shots at Retro Room aren't damn tasty, but you should have had your life's worth of the pickle-infused booze in your younger days. Besides, you shouldn't be brand-loyal to a shot that tastes like a burger accoutrement. Brine-flavored hangover burps are not a good look for a guy with a mortgage.

Five Points
Jackson's is a great place... to fight a Rockies fan fresh off Power Hour who thinks you were staring at his (also fresh off Power Hour) girlfriend. You're too old to be thinking up other ways to explain that black eye to your boss.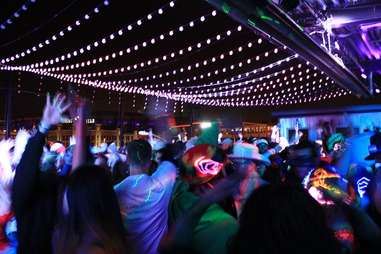 Northwest
At one time, you probably thought that it didn't get much better than the rooftop patio at Lodo's during College Game Day. However, that "at one time" was ten years ago and the people you're elbowing to get a drink at the bar still had recess when you first started coming here. There are other places to drink with a view.

Five Points
If you walk into Giggling Grizzly with $20 bucks, you can easily do enough damage that your exit will be via a bouncer escorting you to the curb. Sometimes quality over quantity (and leaving because you decided to, not because a bouncer decided for you) is good policy.
Capitol Hill
Even if your imagined self is dancing way better than you actually are, no one is stopping you from having a good time. However, it gets awkward when you are bustin' a move next to a fresh-faced, recent high school grad and all of a sudden you feel like laws are being broken. Get yourself to a place that cards at the door.

LoDo
If you want people to immediately stop taking you seriously at 30, start off stories with, "So last night at Brother's Bar..." Every night boasts a drink special that seems more dangerous than the previous night. 2-1 wells on Tuesday, $3 doubles on Wednesday, and ladies drink for free on Thursday -- because nothing bad has ever happened when you give people unlimited alcohol.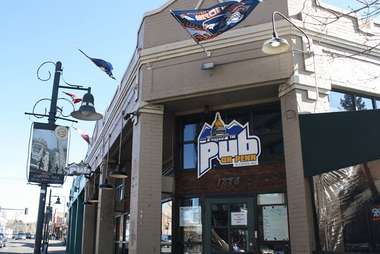 Capitol Hill
The temptation of all-you-can-eat food should should have worn off sometime after you stopped dining in the college cafeteria. You may still love to crush 40 baskets of wings, but your digestive system hasn't kept up with your youthful appetite. The Pub on Pearl and Pub on Penn's all-you-can-eat wing nights only lead to buffalo sauce-stained cheeks and a date with a bottle of Pepcid.

University
If you are going to the Stadium Inn when you are closer in time to paying off your mortgage than when you did your last beer bong, then it's not okay. You'll be bumping elbows with college students using lingo that's so foreign to you, it could be on the Rosetta Stone -- and there is nothing more disheartening than be labeled the "old guy" for the first time.
Sign up here for our daily Denver email and be the first to get all the food/drink/fun in town.