Here's how you know if you're an oenophile: you actually know the word "oenophile," not to mention the names of every last sommelier at Frasca, Barolo Grill, and Mizuna, whose salaries you willingly pay with your own. Here's what you do if you aren't: prepare to say the word "hints" a lot and hit these 12 places, where you can start to develop Champagne tastes on a High Life budget.
LoDo
Gene Tang has got one of those deep cellars for deep pockets. You want to drop a few grand on a first-growth Bordeaux or a trophy cab just to say you did? Be his guest (and can we be yours?). But the sprawling list isn't just a collector's kit. Look to Australia and South America for a cool change -- try a Frisk sparkling riesling; Argentine and Chilean labels with integrity and character, like Bodega Colomé and Terra Andina; or intense stickies from Yalumba or d'Arenberg.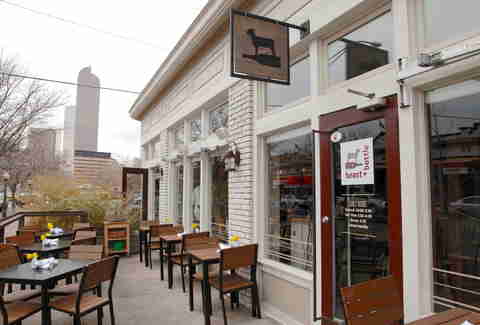 Uptown
If there's a grape geek you're trying to get with, Aileen Reilly's your wingwoman. Hers is the bodice-ripper of wine lists: Cleto Chiarli Lambrusco and Tikves Vranec from Macedonia? Yes please. A sparkling garganega or a sauvignon blanc from the Südsteiermark? Sure, why not. Txomin Etxaniz Txakolina and reds from emerging regions like Alentejo, Portugal, or France's Côtes Catalanes? Yeah, that! Those words don't have to mean anything to you yet; you'll know their power when you order a bottle and watch your date's pupils dilate.
Berkeley
Written off as plonk for decades, Greek wines have made a major comeback, and this low-key neighborhood spot provides the platform they deserve. From island whites to northern reds, they're as fun to drink as the names of their grapes are to try to sound out (aghiorgitiko? Xinomavro? However you say it, you're almost definitely saying it wrong). Bookend the sampling session with a glass of the notorious resinated wine called retsina -- which smells a little like a cross between furniture polish and gasoline, but tastes much better -- and another of St. John Commandaria, a great dessert wine.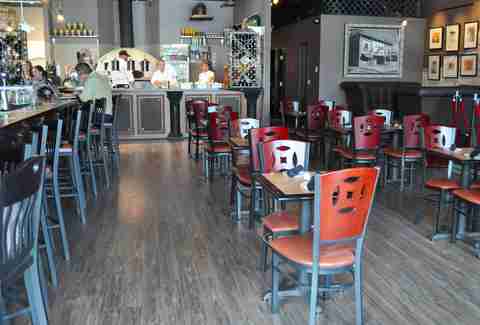 City Park West
Considering most of the wine drinkers found along East Colfax are of the permanent address-challenged persuasion, this warm, blues-clubby interlude deserves far more love than it gets for doing some good in the 'hood booze-wise. With more than 70 offerings by the glass, the list ranges widely across the geographic and price spectrum, from South African chenin blanc at $7 a pop to cult Napa cabs for upwards of a steep $30. If that seems ridiculous, wait'll you see the commensurate size of the pour: you're getting as much as a third of the bottle in a comically oversized goblet. And that's something you'll assuredly want to pair with a black-bubble-crusted pizza, hand-tossed and cooked in a beehive oven before your eyes.
LoDo
The easygoing, feel-good vibe of the spacious lounge at Tom and Diane Coohill's urbane creekside fixture extends to the just-right wine list: in keeping with the French-Mediterranean menu, it's big on France and California and plenty accessible. Skip the chardonnay in favor of getting to know your Alsatian and Loire Valley whites. If you want a quick and dirty lesson in Rhône reds, compare a Chateauneuf-du-Pape to a Vacqueyras. And if the bartender suggests a Provençal rosé, it'd be wise of you to listen (and maybe take notes).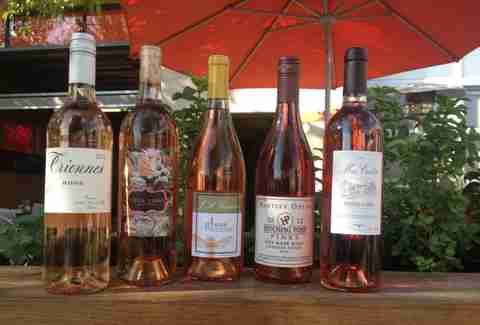 RiNo
Not only is Bob Blair a RiNo pioneer, staking his claim with this go-to well before the neighborhood had a dining scene to speak of, but he's also a longtime champ of the boutique wine list. He features a moderately priced showcase for small-production wineries, both celebrated and soon-to-be, representing world-class and up-and-coming regions alike: think Domaine Marc Morey premier cru white Burgundy on the one hand, Dirty and Rowdy Santa Rosa sémillon on the other. And then stop thinking about all that, and start drinking.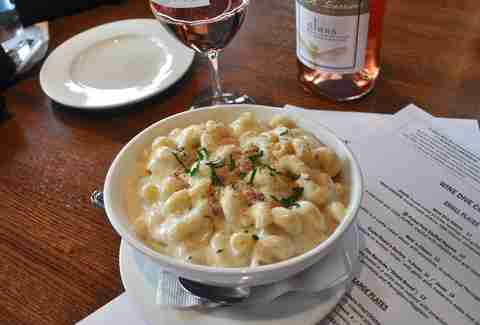 Capitol Hill
Riunite, Night Train, Bartles & Jaymes, Mad Dog 20/20: that may be the wine list you'd expect from any dive "worthy" of the name, but it ain't the one you deserve -- or the one you're getting. Faux-lowbrow concept aside, this outpost of a Texas chain doesn't dumb it down or slum it up in the least, offering a two-page mix of California labels like Corison and Scholium Project, Old World wines such as Nahe, Germany's Dönnhoff, and Piedmontese producer Pio Cesare, and rising stars from Musar -- in Lebanon's Bekaa Valley -- to Quinta do Crasto out of the Douro in Portugal. There's also plenty of bubbly to go with your fried chicken, the sommeliers' secret handshake of pairings. Check out the chalkboard labeled "Yesterday's Favorites" for great deals too.
Boulder
The owner of this convivial joint off the Pearl Street Mall, Emily Gold, used to work for importer/distributor Kermit Lynch, which makes her the equivalent of a weed dealer who apprenticed under El Chapo. Her list is just one page long, but what a page it is -- it's almost entirely Old World and full of highly allocated bottles that are often here today, gone tomorrow. So if you see something, drink something. Oh, and the place also boasts Mediterranean small plates from Chef Salvatore Proia. Just throwing that out there.
LoHi
Though extensive, the by-the-glass list mostly sticks to content you already know while omitting context you could use, like regional info. But you'll learn a lot about your body's reaction to numerous glasses of wine: with a happy hour that features $5 pours from 11am to 5pm daily (not to mention an array of snacks), Postino will quickly become an all-afternoon party pad. And when it's over, you and whoever you just hit it off with can grab a bottle from the racks up front, which hold some pearls unavailable by the glass; get it to go for $9 off, Google it, and try your best to impress someone with your newfound knowledge.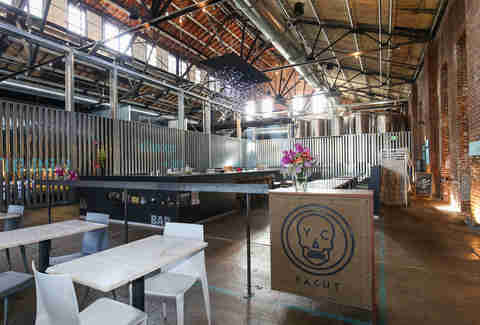 RiNo
As at PMG, the wine list for the cocktail bar at the center of The Source also fits on a single page. But what it lacks in length, it maintains in strength (which is all that matters, guys -- we promise). McLain Hedges and Mary Allison Wright, who also own the food hall's high-end liquor shop, The Proper Pour, revel in the weird and largely unheard of, from white romorantin out of the Loire Valley, to valdiguié, a Languedocienne red grape that California's coolest producers have picked up on, to sherries galore that make you probably smarter and definitely sexier with each sip.
Country Club
Racy Austrian rieslings. The complex carménère blends of Chile's Colchagua Valley. Pinot noir made everywhere from New Zealand to Negev, Israel (which should, by the way, pair perfectly with the duck confit that made our Denver dining bucket list). If all of that means nothing to you, that's fine. It soon will. The owner-sommelier of this steadfast neighborhood bistro, Aaron Forman, used to be a dog musher, which should tell you something about his taste for adventure; how you approach his ever-changing yet ever-impressive roster of small-production wines from around the world will tell you something about yours.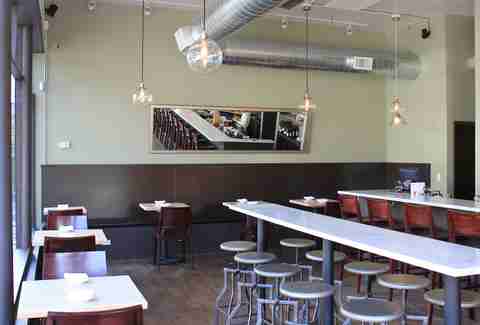 LoHi
The well-edited selection at this wine-and-cheese bar (one of our picks for date night) packs more punches pound for pound than most, with a strong emphasis on the lesser-known gems of the world like indigenous whites from Savoie and the Côtes de Gascogne and dark and earthy reds from Southwest France. There are also finds from, say, Chile's cool-climate Leyda Valley or Stellenbosch on South Africa's Western Cape. Prices are more than fair, with most bottles ringing in at less than $40 --cheap enough to chug. Uhh, we mean sniff, swirl, and say things like "mouthfeel."
Sign up here for our daily Denver email and be the first to get all the food/drink/fun in town.
Ruth Tobias has already spent everything she made for this article on wine. Find out where she's drinking right now: @Denveater.