We just told you about the best new breweries in town. But Denver is brimming with so much incredible beer, we didn't want you to miss out on anything ('cause you know, we're really, really nice like that). Microbreweries produce less product than the larger, corporate-owned players, but what they lack in quantity they more than make up for with a focus on quality, experimental styles, and whole lot of personality. We drank our way around town one more time and found these nine microbreweries breweries that you should be frequenting before all your friends get there first.
 
Five Points
That's right, one of Denver's can't miss breweries is actually a cidery. If you've never given this boozy, fruity alternative a try, start at Stem Ciders. Founders Eric Foster and Phil Kao both grew up in Michigan and had longstanding connections to the cider-making industry there. Now they've brought their knowledge and passion to Denver along with boozy ciders that are far more interesting than the stuff you're probably used to buying by the jug. Ciders are typically thought of as sweet, but the offerings at Stem Ciders are pleasantly dry. Like things tart? Skip the sour beers and try their Crabby Neighbor made with crab apples instead. For something more complex, try Banjo, a special release that was aged in bourbon barrels and has hints of vanilla.
Recommended Video
Buffalo Chicken Beer Cheese Fondue Fries Are Like an Edible Sports Bar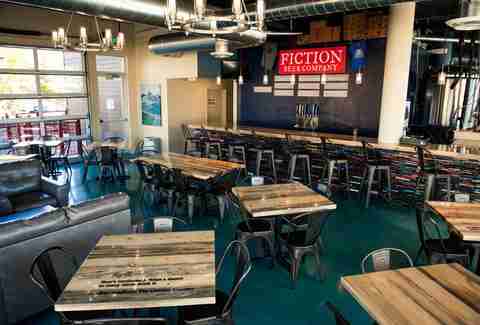 South Park Hill
This place is a book nerd's dream. The decor is all about celebrating the written word. There's a library of reading material available and the beers are each inspired by a specific novel and are listed under the categories: classics, mystery & adventure, and fantasy & science fiction. But beyond the well-executed theme, this brewery is also serving up a diverse selection of high quality brews. While classics like their rich and creamy Green Tea Chocolate Milk Stout are menu regulars, be sure to try something from the other menu categories, as these creative drinks change often. Look out for a citrus gose and a barrel-aged sour to join the rotation soon.
Platt Park
You can always expect to find pleasant surprises at this brewery owned by husband and wife James and Sarah Howat. After two years in business, their offerings only get more tempting with time -- particularly when it comes to porters. On tap now is a salted caramel porter and there have been a crème brûlée and PB&J version offered recently, too. And if you're looking for something with a bit more kick than your average brew, Former Future recently started adding a rotating beer cocktail to their menu. As an added bonus you can also catch bottle releases here from another James Howat endeavor, Black Project Spontaneous & Wild Ales. Former Future is currently serving as the host brewery for this experimental venture, but Black Project has plans to move into it's own space so take advantage of this two-breweries-in-one opportunity while it lasts.
Northeast Park Hill
Looking to amp up your Sunday fun? Head to Station 26 -- an old firehouse turned brewery -- for their monthly bluegrass brunch complete with live music, tasty beer, and eats like donuts and barbecue on the second Sunday of every month. But this event is just one of the many reasons to frequent this brewery. This place offers a wide variety of styles to choose from, but be sure to  sample their Colorado Cream Ale, a dangerously drinkable choice that's perfect for sipping away an afternoon. And if you're into sampling the latest, newest brews, head over for their Tap-It Thursdays when they offer up a new, experimental brew weekly, like their recent Cucumber Melon Pale.
North Capitol Hill
Coloradans' well-known love for both beer and embracing a healthy lifestyle may seem paradoxical to some, but at this brewery, staying active and enjoying a good beverage go hand in hand. Every Sunday at Alpine Dog, you can pop in for an hour-long yoga class that comes with a beer for $15. And on Tuesdays, their run club enjoys a brisk three-mile jaunt before enjoying $1 off drafts when they get back to the taproom. Their regular lineup of beers also embraces the Colorado lifestyle with options like Colfax Gold and Peach Pale Ale, which is aged in Colorado bourbon barrels. Upcoming releases include the Ski Naked Saison a Grapefruit Session IPA just in time for prime spring patio sipping.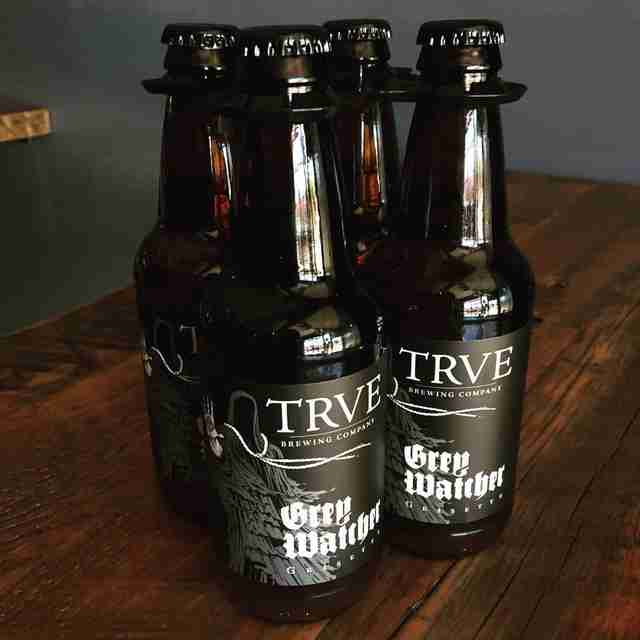 Baker
This brewery bills itself as "metal," but if you think that distinction gives TRVE only niche appeal, you'd be missing out on a lot. TRVE is a place that's not afraid of a little relationship building, and their customers get to benefit from the connections they make. They've recently teamed up with Oklahoma's Prairie Artisan Ales for their upcoming Collaboration Fest brew and just released Ecate, a golden sour aged with pomace (the solid remains of the fruit after it has been pressed) given to them by California's Leap of Faith winery. With the opening of Acid Temple, a 5,000sqft that doubled TRVE's capacity in 2015, you can expect an expanded selection of wild and sour ales from this brewery as it continues to grow. Also look out for new additions to their Aatte Hymne til Humle program, a series of eight hymnal IPA's that will be released monthly with the final brew slated for release on Halloween.
Speer
With a two and a half barrel brewhouse, this is truly a small brewery... which makes their variety even more impressive. The location, an unassuming space in a strip mall, may not seem like a hotspot for craft beer, but Baere's ever-changing lineup is nothing but impressive. Whether you consider yourself an expert on all things beer or you're just testing the waters of this craft brew movement, this is a place where you can feel comfortable and confident that you'll find a cold one to love. While the taps rotate regularly, there are some staples that should not be skipped. The Baere-liner Weisse is a tart sour that packs a lot of flavor but only has a 3.1% ABV so you can put down a few without over-doing it too fast. And if you're not into sours, try the Strip Mall Pale, a mildly bitter ale with a bit of a tropical kick.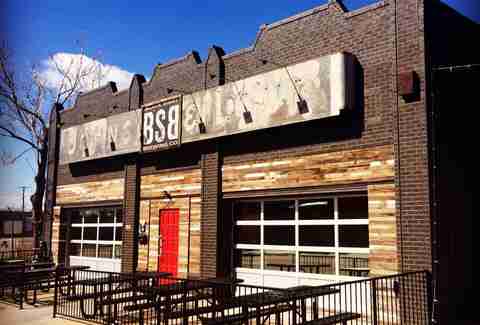 Five Points
Black Shirt only brews one style: red ales. But if you think this means that their offerings are boring, then this should be at the top of your list to try. Even with only reds on tap, the variety of flavors you'll experience here is wildly impressive. From At Dawn, their milk chocolate oatmeal red porter, to the their bold Blood Orange Double IPA, sampling the brews here is sure to expand your definition of what a red ale can be. Plus, as the weather warms up, their outdoor beer garden will be opening soon with a lineup of live music. Oh, and maybe you've heard about the new light rail line opening in April to Denver International Airport? Well, Black Shirt just happens to be across the street from the stop at 38th and Blake which means it's about to get even easier for you to spend a relaxing afternoon here.
Platt Park
If you've only ever driven by Grandma's House, you may have mistaken it for a sewing shop (thanks to its needlepoint logo) or one of Broadway's many thrift stores. But walk inside and you'll find a brewery that fully embraces the kitschiness of your grandma complete with knitted tap covers and wall to wall knick-knacks of every kind. And if you're worried about getting bored, don't be. Grandma's got old-school Nintendo and Super Nintendo games available to play, plus they host a bingo night every Tuesday. But besides the commitment to their unique theme, this place also scores BIG points for being a collective brewery. They allow other up and coming brewers the chance to use their equipment and serve beers in the taproom, so you never know what kind of unique discoveries you'll make when you visit.
Sign up here for our daily Denver email and be the first to get all the food/drink/fun in town.
Molly Martin is a freelance writer in Denver, Colorado who's always on the lookout for a great beer. See what else she's drinking @mollydbu on Twitter and Instagram.