Normally getting numb entails a trip to the dentist's office or Spotify-ing that killer Linkin Park song, but now there's a less painful, nu-metal-free way to get that tingly sensation -- ordering a shot of Tingala at the Five Points lounge/distillery Mile High Spirits. The spirit is unique in that it forces you to make weird faces after drinking it, so we grabbed six ladies milling about Mile High Spirits to give it shot (!!) and try to describe the taste.
Recommended Video
South Beach Wine & Food Festival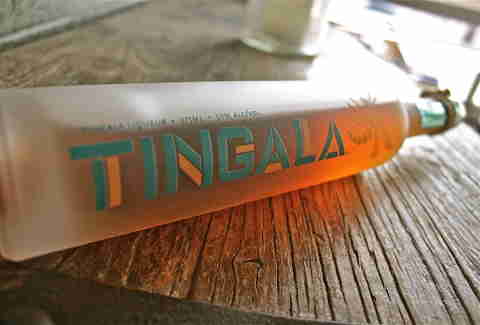 The tingling feeling shot takers experience is called a "chemesthetic sensation", and is a result of the liquor being distilled from the Amazon River Basin's Ting Flower, which has an FDA-approved chemical within it that produces a reaction similar to eating a hot chili pepper.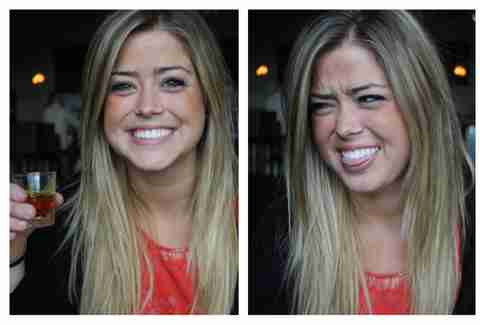 Torrie has been acquainted with Tingala once before, but still approached the liquor like a rookie.

Tasting Notes: "Tastes like sucking on a penny. Will definitely put hair on your chest." The waxing business will be booming if this stuff catches on.
Look at the confidence from Sarah. She has no idea what's about to dropkick her tongue.

Tasting Notes: "Numbing, citrus, cinnamon. Hits the bottom of tongue."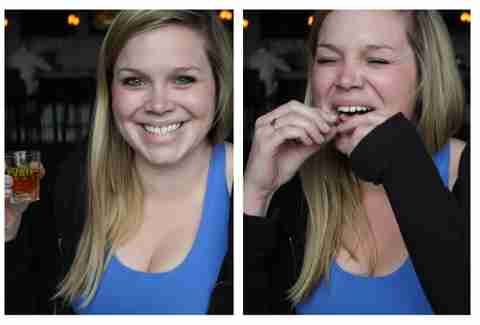 Lizzie is considered a veteran in the Tingala game (having done the shot two days prior), but was still consoling her tongue in the aftermath.

Tasting Notes: "Tongue is asleep! Cinnamon, spit, and blood. But, I mean, it tastes good!"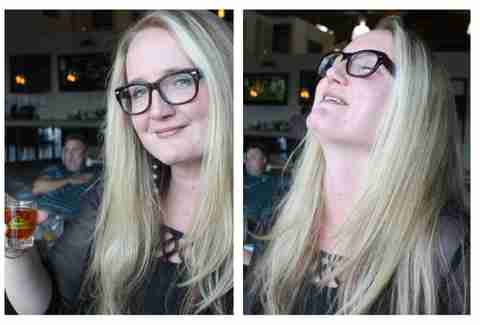 After witnessing a fellow bar patron knocking back some Tingala, Erica volunteered her taste buds to the task and was left, well uh, satisfied.

Tasting Notes: "Orgasm in my mouth! Give me a minute…fire, cinnamon, heat. Easy going down." You'll have what she is having.
Like the rest of the first-timers, Saarah was caught just as off guard, but wouldn't mind returning for a second go 'round.

Tasting Notes: "Tingling and startling. Doesn't taste awful, but it's very sour."
Emily approached the shot with caution and sniffed it before she sipped... because that'll help.

Tasting Notes: "I can't feel my tongue! Tingle, bursty, cinnamon, lavender, floral." Told ya that would help.

Get thee to Mile High Spirits and try it for yourself. And make sure to tag #Thrillist on your reaction shots so we can share photos on @ThrillistDenver of how ridiculous you look.