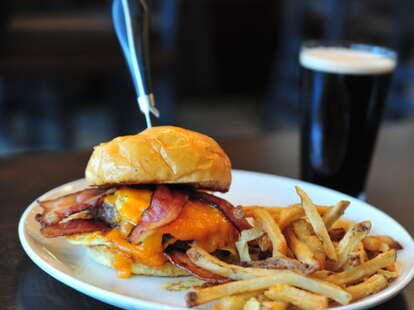 Like Miley Cyrus' unquenchable thirst for twerking, Denverites can't stop drinking at new breweries and bars around town. But with so many new ones opening up this Summer, it's tough to keep track of them all. From a pub inspired by the legendary ones across the pond to a suburban taproom pouring a 9.2% Tripel, we've rounded up the best and brightest the Mile High area has to offer.
Churchill's Public House
Highland
A LoHi spot that fills their menu with Brit bottled beer like Samuel Smith's and drafts like Fuller's London Pride, Churchill's will have you thinking you're in jolly old London Town, especially if you drink all their beers. On the food front, they feature modernized pub food from burgers to spicy Indian curry. Peep their tasty-looking food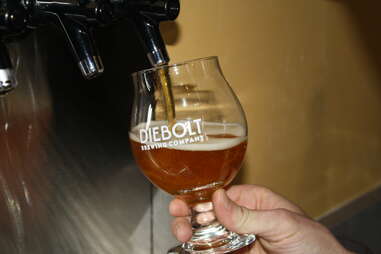 Diebolt Brewing Company
Highland
This family-run brewery takes its French ancestry and crafts traditional home brews in an 8000sqft space. Starting out with two beers on tap (Mariposa Pale Ale, Diebolt Standard Porter) that'll soon expand to six, Diebolt stands out with their use of ingredients like the super fancy-sounding Herbs de Provence.
Historian's Ale House
Southwest
With 30+ local brews on tap and a monthly homage to a brewery with specials and giveaways, any time spent at Historian's has the potential to be historic, but not in the boring sense like those shows on History Channel. It's best to pair those fine beers with any of their nine signature burgers, like the Black & Bleu, which features a monstrous bleu cheese & bacon-stuffed beef patty.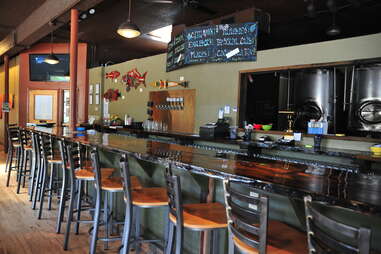 The Brew on Broadway
Englewood
The folks behind The BoB have been brewing in their garages for over 30yrs, which gives them plenty of experience to draw from when brewing for the masses. The five beers currently on tap all "reflect the history and traditions of Englewood", including the Tuileries IPA, which was named after an amusement park that went bust in the early 1900s. If you need to sober up after a visit to the taproom, they also have a coffee bar.
Twelve Degree Brewing
Louisville
A wood-filled drinkery on the charming suburb's Main St, the founders aren't messing around when it comes to making Belgian-inspired suds. The Barbant Tripel Pale Ale packs a whopping 9.2% ABV, and the Walter's White is seriously addictive, bitch!