Summer's almost here, and in Denver that means a couple of things -- the Nuggets are no longer playing basketball, and you're ready to drink even more delicious beer than you do the rest of the year. But what beer should you drink THIS Summer? We rounded up some of Denver's top barmen (and women!) to give us their favorites.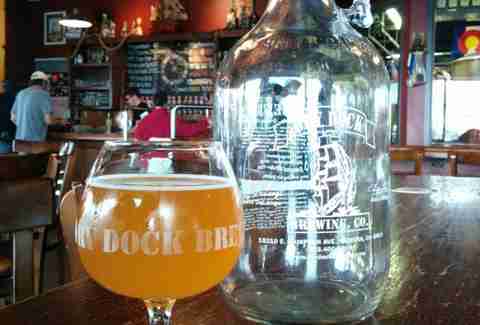 Raymon Grigg
Dry Dock Brewing, Apricot Blonde (Fruit Beer, 5.1%)
Raymon says: "It's a fruit beer that has some wheat notes, but is light and super bubbly. It's unfiltered and brewed with an apricot puree, coming in at 5.1% ABV.  I'm not generally a fruit beer drinker, normally going for an IPA or a stout, so the fact that I love this beer says a lot. It's really well made, not syrupy or perfumey, and is VERY refreshing for a warm Colorado day."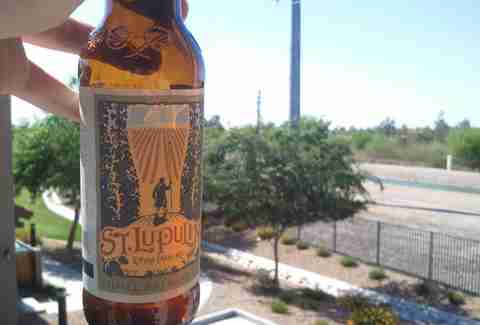 Odell Brewing Co. St. Lupulin Extra Pale Ale (American Pale Ale, 6.5%)
Raymon says: "Odell's St. Lupulin Extra Pale Ale has been my go-to Summertime beer for the past few years. It has the perfect balance of citrus (grapefruit forward), sweet caramel malts, and hop bitterness, which is present without being overbearing. It is exactly what my palate desires on a beautiful Denver patio. It's slightly higher ABV for a pale ale, and at 6.5%, is also right up my alley. I am also a huge fan of Odell's artwork, sporting a hop tattoo from the Lupulin label on my right arm, as a testament of my adoration!"
Chase Cottrell
Funkwerks Tropic King (Saison, 7.5%) and Firestone Walker Pivo Hoppy Pilsener (Czech Pilsener, 5.3%)
Chase says: "In the Summertime, I drink a lot of Funkwerks Tropic King and Firestone Walker Pivo Hoppy Pilsener as of late… there is nothing better than kicking back on Park & Co's new patio and sipping on a refreshing Funkwerks Tropic King or a crisp Firestone Walker Pivo Pilsner while enjoying a juicy Scarpone Burger with some truffle Parmesan fries."

Ryan Conklin
Crooked Stave Surette (Farmhouse Ale, 6.2%)
Ryan says: "The Crooked Stave Surette goes so well with Summer-inspired foods like fresh garden salads and fruit, grilled fish or roasted pork, as well as fresh herbs and vegetables. But just because it's so good with food doesn't mean it's not a great choice for a spirited afternoon in front of the big game, or in the yard throwing horse shoes."
Avery Brewing Co. Ellie's Brown Ale (American Brown Ale, 5.5%)
Ryan says: "Avery Ellie's Brown is always a solid Summer favorite, a deliciously malty beer that is light and very drinkable. Although it is awesome alone, it also goes so well with the Summer BBQs that we know so well -- pork ribs, grilled chicken, baked beans, and chocolate chip cookies. Ellie's Brown cans are also great as a rafting, hiking, or fishing beer; they pack in light, pack out very light, and if you are crafty with food, there is nothing better than a great meal and just the right beer alongside a river or in the forest. "
Jessica Cann
Crooked Stave Vieille Artisanal Saison (Saison, 4.2%)
Jessica says: "My beer of choice on a hot day? Crooked Stave Vieille. Nothing like crushing oysters on a patio while sipping on this beautifully balanced beer. Lemon and orange peel with floral hops -- sour and sunshine? Yes, please."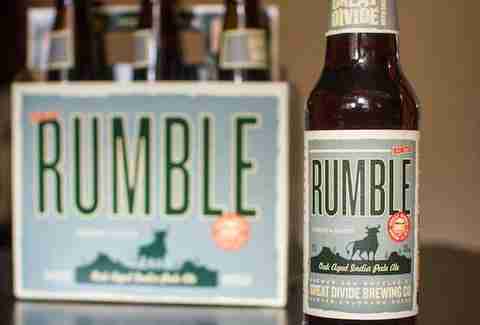 Great Divide Brewing Co. Rumble (American IPA, 7.1%)
Jessica says: "This American IPA is aged gently on both French and American Oak. It allows you to receive nice notes of caramel and vanilla from the wood. It's also got a nice citrus hop to it! So it's not sweet, but balanced due to the addition of Pacific Northwest hops. I can't wait to drink this beer this Summer with a slice of apple pie!"
Avery Brewing Co. Karma (Belgian Pale Ale, 5.4%)
Jessica says: "This crowd pleaser is great to bring to any Summer gathering. It's a Belgian pale ale that's been hopped just enough to keep the yeast from taking over and making it too sweet. Hints of grape and pear fade off to a dry finish. Share it with your friends who think they don't like craft beer (if those guys are still out there) -- it's a great gateway beer. Plus, it's good karma."