Mile High's tiniest coffeeshop pours a mighty cup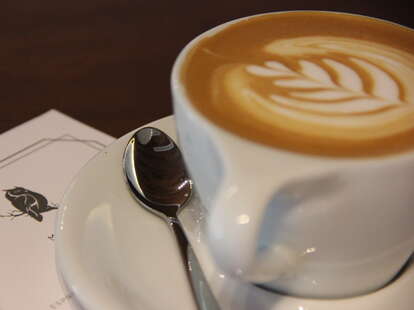 While many people drop sugar cubes in their java, LoDo's coffee palace Little Owl Coffee flips the script by serving their black gold in an exquisitely modern space in the SugarCube building, a place that already holds fine-dining powerhouse ChoLon.
The mod-chic decor boasts eight seats total, travertine floors, and a Calcutta marble wall, giving off the feel of an "authentic Italian coffee bar".
Local java experts Corvus Coffee provide the beans, all of which are roasted in small batches.
An espresso machine that sounds like an Italian super car (the La Marzocco Strada MP) is parked on the counter, and it uses state-of-the-art pressure profiling technology that allows the barista to "manipulate brewing pressure" and provide a superior cup.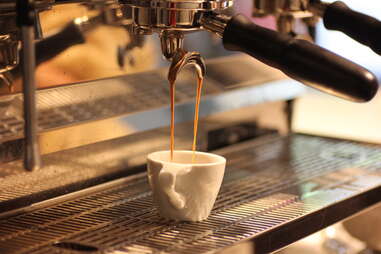 Assuming you're not Jaime Lannister, you can count their menu items on both your hands, as they don't serve much more than espresso, cortados, cappuccinos, lattes, and macchiatos.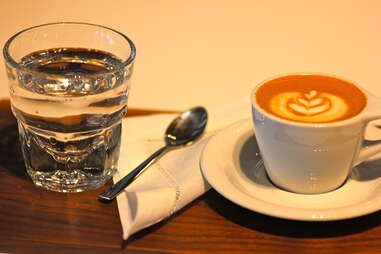 The place setting for their macchiato will make you feel fancier than you actually are (especially if you're wearing cargo shorts), and it's served in the traditional way with sparkling water. Sip it to cleanse the palate.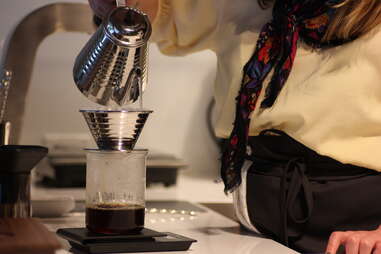 Along with French and AeroPress techniques, their single origin coffee can be artistically prepared using the pourover method.
Custom Italian pastries and bagels are provided straight from chef/neighbor Lon Symensma and his coffeeshop Gather. So, Gather your pals and head to LoDo.