These are Denver's best clubs
On a night spent bouncing all over Denver (maybe not literally, unless you travel by pogo), somewhere between the happiest of happy hours and the greasiest of late-night eats, you need to hit up a club. So we sought out Denver's best.
The Church
SoCo
This renovated house of worship is now where the Lord of the Dance reigns supreme -- as in it's a dance club now, Michael Flatley didn't buy it or anything. In addition to steadily packed, multi-level dance floors, there's also a late-night sushi bar, so at least you're guaranteed some (yellow) tail.
Cervante's Masterpiece
Northwest
If you're looking for live music, this is your place, thanks to a big, powerful sound system and big, powerful (and inexpensive) drinks. The building's history goes back to the '30s when it played host to jazz greats like Duke Ellington. We could not confirm as of press time whether or not Gordon Heyward has been there.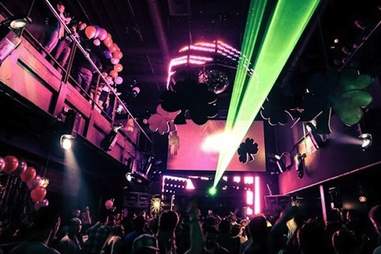 Beta Nightclub 
Northwest
Pulling in internationally renowned acts from Skrillex to deadmau5, this Lodo dance house's profile extends well outside Colorado thanks to an unparalleled light and sound system -- and the aforementioned big names. They also make serious efforts to stay green, and not just in a screamingly bright laser-lit sense.
La Boheme Gentlemen's Cabaret
Northwest
The rare place that makes it possible to make someone THINK you've been at an opera when you've actually been staring at topless women (without lying!), La Boheme looks like the vintage burlesque theatres where your forefathers went to admire the female form. LaBo (as it is called by the locals) is known for a clean (dare we say classy) environment and friendly, laid-back dancers who don't rush you into emptying your pockets.
Grizzly Rose
University Hills
This honky tonk offers up dance lessons early in the evenings, so you can prove yourself surprisingly adept on the dance floor when you come back later in the night when the soundtrack alternates between country and club music.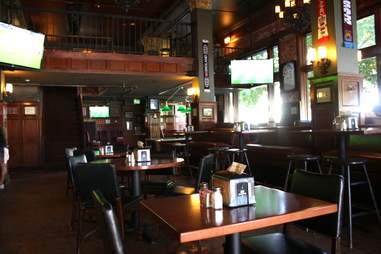 Three Lions Pub
Northeast
If you read the headline to this piece and thought to yourself "why are we talking about clubs in Denver when the only one that matters is Liverpool", you'll be right at home at this soccer haven that steadfastly broadcasts "as much soccer as possible" in case the only dancing you're comfortable with comes after a goal is scored.