Now that the Sochi spectacle has officially kicked off without (well... almost without) a hitch, everyone is in the Olympic mood. Luckily for the people of Colorado, the mountains are just a quick drive away before we can get in touch with our inner-Olympians. Unlike Sochi, the great mountain of Vail has clear water, comfortable rooms -- with pillows -- and plenty of places to cheer on our favorite athletes without fear of bringing shame to the motherland. Here are the top places in Vail to apres-ski your face off...
Bart and Yeti's
What better spot to soak in the local culture than the oldest bar in town? Warm up at this rustic, no-frills dive bar for some cheap drafts and bacon cheeseburgers. The place is dog friendly as well, so no need to tie the pooch up outside if you're worried about hungry yetis.
Garfinkel's
You could come for the strawberry habañero wings, the sweet potato fry basket, or the Dixie Fried Chicken. Better yet, you could come on a Friday night for the $3 you-call-its. You could also find yourself having such a good time that you have trouble hitting that fresh pow-pow the next day.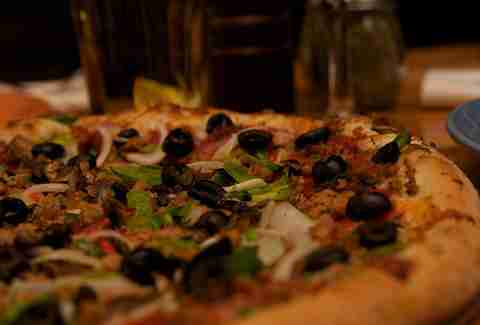 Vendetta's
Named after the thing your stomach has against you after only eating a Harvest bar for breakfast, Vendetta's is the go-to spot for pizza. Go HAM on some slices like Popeye's Passion (pepperoni, sausage, shrooms, onions, peppers, olives), or do as the locals do, and get the Snow Pig (Canadian bacon, pepperoni, sausage).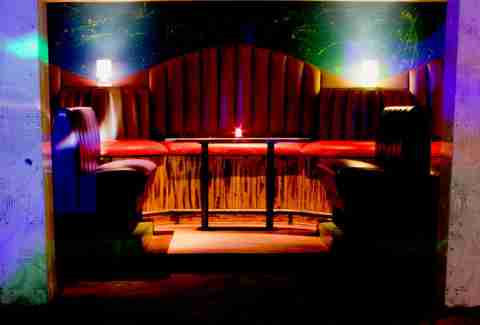 Samana Lounge
The mother of all apres-ski clubs, Samana is Vail's classiest dance bar and the place to warm up after a long day of falling on your face shredding the gnar. Nightly drink specials include $3 beers, $6 pitchers, and $3 fernet cocktails -- you know, for the tourists.
Altitude Bar
A free keg on the weekends makes this the ultimate pregame destination. Known as "The Dude" by the local crowd, this is the ultimate laid-back zone to watch a game and enjoy free pool. Make sure you partake in some of the booze-soaking bar food to guard against that other kind of altitude sickness.
Red Lion
Known for live music, a constantly packed bar, good food (try the green chili), cold beer, and one more thing: pumas. No, not the kind that live in the woods...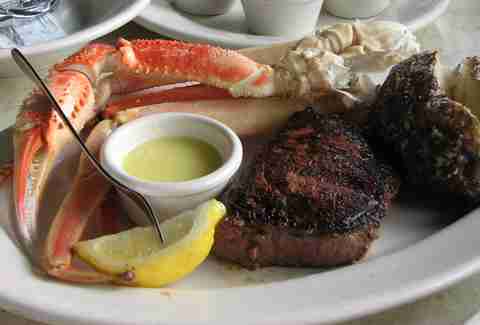 The George
This is quite possibly the only mountain town restaurant in the world where you actually feel comfortable ordering the surf 'n turf while remaining confident you'll be able to afford the trip home. Wash it down with a grip of $3 beers or $5 you-call-its. The menu is only at full-price status from 9-11pm, so chances are you'll get there at a good time to enjoy the happy hour.