This year, celebrate Oktoberfest the right way -- the way any proud German would -- with a poster of David Hasselhoff and a bottle of lotion the absolute best German that Detroit has to offer. Here're our top picks:
Recommended Video
This Mojito Hot Toddy Is the Destroyer of Colds
Best Pretzel: Bastone Brewery
First off, if you haven't been to Bastone Brewery in Royal Oak (Main & 5th), you're missing out: their hand-crafted-on-site brews by the pitcher, plus a few orders of Belgian fries, will have you smiling from beer to beer. Their pretzels, though, are a must(ard), and not just on their own: you can also get your sandwich... sandwiched on one of their pretzel rolls.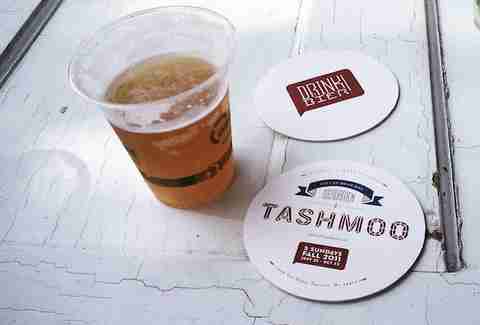 Best Beer Garden: Tashmoo Biergarten
No longer a secret, Tashmoo Biergarten (Tashmoo has several meanings by the way) is a pop-up beer garden taking advantage of Detroit's space by setting up their digs all over the city. Started in 2011 in the West Village, the European-style beer garden should be atop your list of Oktoberfestivities. To find out when and where you can get your hands on a beer from Tashmoo, follow their endeavors on Facebook and be ready to roll-up your sleeves and drink in the D.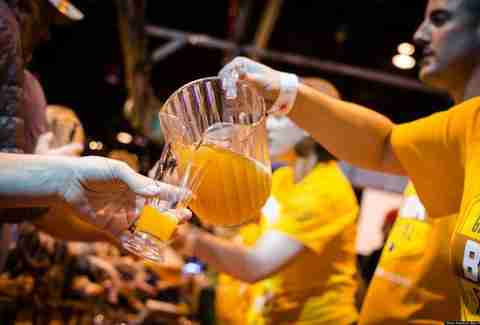 Best Beer Fest: Royal Oak Beer Fest
This is simple. Head to the Royal Oak Farmer's Market on Saturday, Oct. 12 and drink/eat your face off. 100+ different brews both local and from around the world, plus live music, food, PRETZELS, and people knowingly replacing the word "the" with "zee". Doors open at 6p!
Best Beer Fest, Part II: Hockeytown Brewhaha
This October they're hosting the "Hockeytown Brewhaha", which means two things: 1) you get to say "brewhaha" (!!!!), and 2) they'll have local brews from across the state, plus food from Detroit's top food trucks. It's Saturday, Sept. 28 from 1-6p, so grab your tickets now.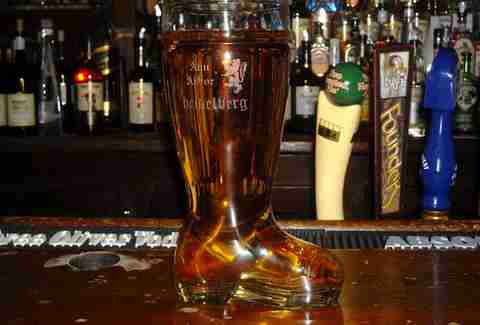 Best Big Beer: The Heidelberg
If you're going to do Oktoberfest, you've gotta drink out of "das boot" at least once -- and what better place than The Heidleberg in downtown Ann Arbor? Sure, maybe it's a bit of a trek, but where else can you drink 2L of your favorite lager out of a glass boot while standing like 100ft from where Tom Brady once did a four second keg stand??? Pro tip: pay an extra $10 and you can take your boot home.