Anyone who's ever seen Cocktail knows that a great cocktail bar is... nothing at all like what's portrayed in that film. Though any establishment STILL gets bonus points if Elisabeth Shue is frequenting it. Anyway, here are Detroit's best haunts for top-notch libations that don't involve any Tom Cruise chicanery.
Sugar House
Corktown
The dimly lit bar dresses its barmen in classic button-ups and ties, but even if you aren't dressed so formally they'll gladly pour you a meticulously crafted cocktail as mounted deer heads overlook them thirstily (kidding, they're dead). The menu changes seasonally (sometimes weekly), with the most recent featuring collabs with Anthology Coffee, a bean shop located down the street.
Roast
Downtown
Roast in Detroit has been named one of the best places to go for a craft cocktail and it's no secret as to why. There is more than talent behind the bar -- there is passion. The wine cellar is the backdrop for the bar and the bartenders are knowledgeable about their spirits, wine, and beer. The happy hour prices are really a bargain but don't forget your reservation!
Bailout Productions
Pop-Up Bar Events
Green Dot Stables and Rhino Club in Harmonie Park have already housed Travis Fourmont and Joe Robinson's (both previously bartenders at Roast) newest creation -- essentially, a pop-up bar! They bring their talents and friends, like chef Andy Hollyday, to create pairing events that are worth tracking down. To find their latest location, follow them on Facebook.
Two James
Corktown
It's the first distillery to open in Detroit since prohibition (what took so long?!), but it certainly won't be the last. Founders Peter Bailey and David Landrum purchased the taxicab storage and dispatch center on Michigan Avenue in July, and since have renovated the 7000sqft building into a space for local artists of all sorts. Oh, and also for drinking. Bourbon barrels without bottoms allow for a preview of the distillery, and their bottles literally serve as the centerpieces for the bar, in addition to the cocktails, of course.
Great Lakes
Midtown
Though known primarily for their coffee, the shop has a small bar featuring wines, craft drafts, and cocktails that require your attention. The current cocktail menu references poems from Yates and other literary notables (fancy!), and James (one of the owners) carefully selects the ingredients for the frequently changing cocktail options that include an array of house-made syrups and infusions.
Cliff Bell's
Downtown
This bar's alive with sound and spirit -- seriously just ask the bartender about the ghosts. As she pours a cucumber cream cocktail into a tall Lexington you might feel a cold hand brush your shoulder. But, is it the girl who was found downstairs, or the owner who enjoyed the sound of a jazz quartet as he sipped his dirty martini? So yeah, scary good cocktails.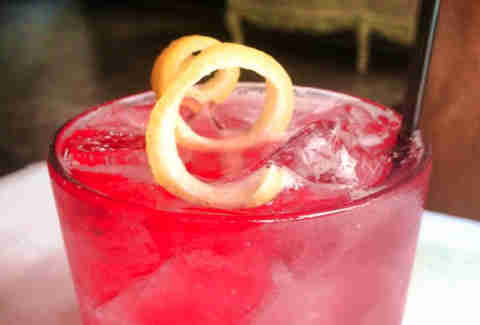 Rodin
Midtown
The sculptor-named establishment is piled deep with small plates and French wines, but you'd be remiss to... miss the specialty cocktails that pair well with the amazing view of the Detroit Institute of Arts. The menu changes, along with the décor, as they take on different cities in France, their main staple being Paris.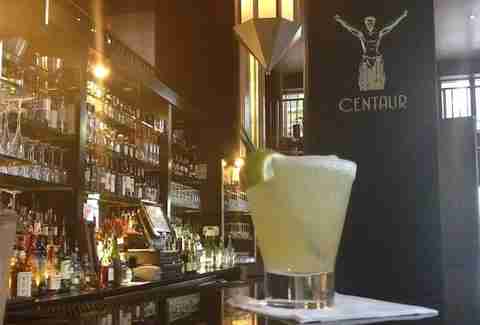 Centaur Bar
Downtown
The two-story Art Deco cocktail lounge located in the heart of Detroit's theatre and entertainment district has a team of expert bartenders and a lineup of 21 specialty martinis that changes seasonally, so devote yourself to trying them all if you don't have too much going on for the rest of the year.