It's not a stretch to say that Detroit has been in the midst of a cocktail renaissance for the better part of a decade, making it no easy feat to vet the best of the best without some hand-wringing. But we did it anyway. From underground hideouts to back-alley daiquiri joints, here are Detroit's most potent, fantastic cocktail bars.
Downtown
The Belt Alley Downtown has seen a lot of love lately, and The Skip -- an offshoot of Standby -- is a great new addition. It's a whimsical, casual outdoor joint that serves up beers, boilermakers, and some seriously delicious frozen cocktails. If you're expecting your daiquiri to be a sickeningly sweet strawberry disaster, go elsewhere: The Skip's daiquiri follows the tart, limy traditional recipe, just like Hemingway drank it. And beware the frozen Irish coffee: it goes down like the best milkshake you've ever had, but the booze creeps up on you.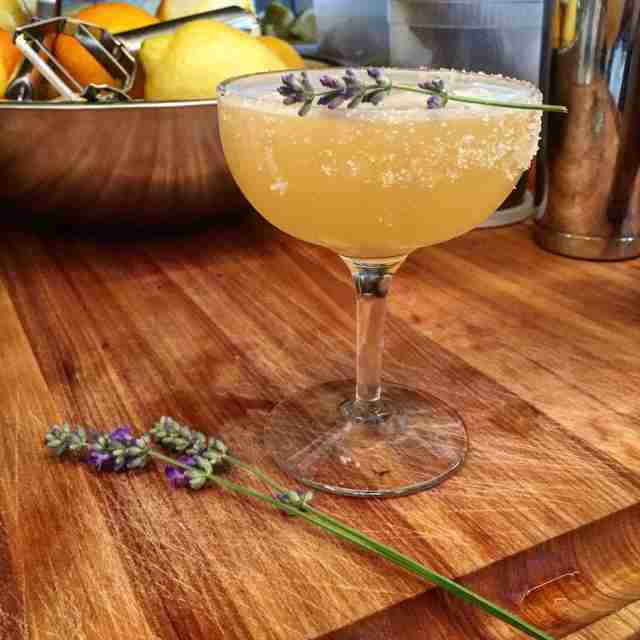 Hazel Park
Celebrity chef James Rigato took Metro Detroit by storm when he opened his Michigan-centric restaurant in Hazel Park, finally nabbing a James Beard semifinalist spot this past year. The food and drink menu changes daily based on what's freshest, so come with an open mind; one recent special was the lavender sidecar. Fun fact: the restaurant's namesake, Alice Mabel Gray, was a beautiful Lake Michigan recluse dubbed "Diana of the Dunes."
Ferndale
One of Detroit's first dedicated cocktail bars, The Oakland has grown into a pillar of the scene, nabbing high-profile bartending awards and attention from national publications like Esquire. It's practically become an unofficial incubator for the area's best bartenders to hone their chops, making their own bitters and infusing their own liquors. Suffice to say, the dark, gold-and-velvet, early-20th-century interior, the novelty (its full name -- The Oakland Art Novelty Company -- ain't for nothing), and the rare mixed drinks have put Detroit on the cocktail map. Look nice when you show up -- you'll want to match The Oakland's elegance.
Eastern Market
DCD not only makes great booze, it also puts that booze into innovative cocktails with fresh ingredients pulled straight from Eastern Market. DCD's cocktail menu is extensive, so you'll need a few ventures to work your way through the whole thing; it also doesn't particularly help that the bartenders are always cooking up something fun and new. But try starting with the Simply Irresistible: Homegrown Rye with lemon juice, a pineapple sage shrub, and dried cherries. It's tart, sweet, and capped off with a sprig of fresh mint.
Downtown
We've raved before about The Keep's cocktails, and we're not ashamed to do it again. The Keep offers imbibers their choice of atmospheres: sunshine and people-watching on the upstairs patio, or low-key, sophisticated ambience in the intimate downstairs lounge. Show up for one of the many bartender pop-ups, or stop in and have Leonard whip you up a whiskey fizz.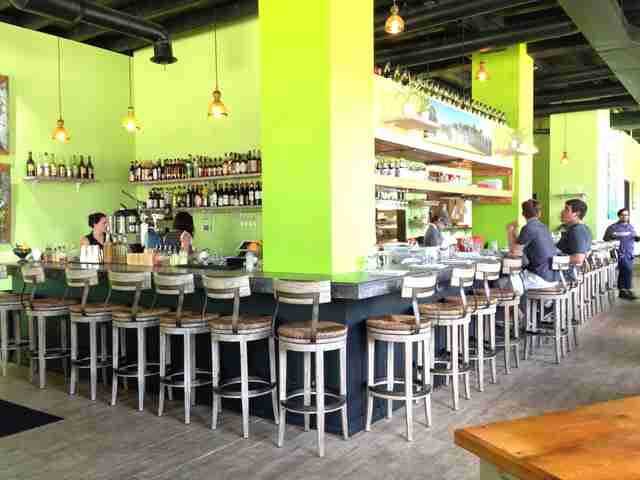 Midtown
There's no prettier place in Detroit to drink a cocktail. Chartreuse's bold and bright floral installations reflect its focus on fresh, simple, and local -- using fish pulled from the Great Lakes, utilizing Vernors as seasoning, and whipping up Detroit's own Last Word (gin, green Chartreuse, lime, and maraschino) -- food and drink. Although it shares its grand ideas (and sometimes bartenders) with its sister bar, The Oakland, in Ferndale, Chartreuse's cocktails are less fussy. Drink at Chartreuse to enjoy, not to impress.
Chinatown
Yes, Detroit has a Chinatown, and now it has a Chinese restaurant there again, helmed by chef Brion Wong, who became known for his pop-ups before taking over the kitchen here. The Peterboro's cocktails are creative and trendy, pushing the liquor limits -- the people behind The Sugar House, Wright & Co., Café 78, and Honest John's wouldn't have it any other way -- so strap on your adventure hat and don't feel bad if you have no idea what some of the drinks' ingredients are. Any bar that can manage to put Cynar (artichoke liqueur), yellow Chartreuse, and absinthe in the same drink and make it taste great has our vote.
Eastern Market
With all the hoopla about new hot spots and slushies, it's nice to know that the old standbys are done justice. That's what you'll find at Roma Cafe, Detroit's oldest Italian restaurant. Bartenders there have been slinging Old Fashioneds since the drink wasn't even "old." Having your Manhattan prepared by a bartender who can remember serving Frank Sinatra is an experience everyone should have in their lifetime.
Downtown
Downtown's go-to first-date spot got that way for a reason. It's gorgeous without being overly pretentious, and the bartenders know their stuff. They're happy to talk you through the menu, which is conveniently arranged from lighter concoctions, such as the Dutch Lavender (genever, Crème Yvette, lemon, lavender syrup, and soda), all the way down to the gut-punching (in the best way) Smoking with the Bear (Mayalen Guerrero Mezcal, Cynar, and Vermouth di Torino).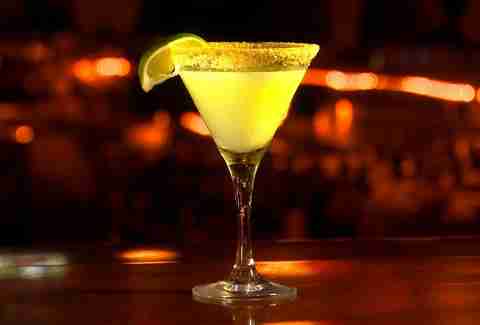 Corktown
If you like limoncello, you're in luck. St. Cece's offers 19 different cocktails, and it seems limoncello is in every other one. This is not a bad thing, as the contrast between the fresh, sweet limoncello and the tang of tequila work well with the anise-and-fennel absinthe bite in the Absinth Riddle. And if you get a chance, ask your bartender about The Gilblit, cheekily named after Dan Gilbert. It's $50, made with Laphroaig and Bitter Truth E**X**R liqueur, and we really, really want to be there when someone orders one. "You can choose any other person in the bar, and we'll take their glass from them, pour their drink out and make your drink in that glass," bar manager Chris Rose told The Detroit News.
Hamtramck
Bumbo's is that rare combination of friendly local hangout and top-notch cocktail bar. It is possible to craft a cocktail without setting things on fire or employing eyedroppers and other unnecessary sundries. The team at Bumbo's makes delicious drinks that are effortless to pronounce (you've heard of Gin Rummy before) and drink (it has gin, sweet vermouth, grapefruit, and lemon) and don't cost a fortune ($3.50 during happy hour!). Go for the Wednesday pop-ups for a rotating menu of cheap eats -- you'll always find a great pierogi.
Corktown
One of the places (if not the place) that started it all, Sugar House is a staple not just in Detroit, but nationwide. We would be remiss not to give it a nod, if not take a knee to thank it for its enduring service of educating the Detroit public what a "craft cocktail" is all about. Its menu is lengthy, with a seasonally rotating page two (this spring, it was Tiki-focused), and takes crafting perfect ice cubes as seriously as the drinks themselves.
PORT
Ferndale
Nothing says summer in Michigan quite like drinking boat drinks served from a bar in a reclaimed shipping container. PORT opened on July 1 and will remain open in the back of Woodward Avenue Brewers until the cold weather chases people away. The emphasis at PORT is on classic Key West-style drinks: 13 cocktails and over 30 rums give its drinkers plenty to choose from. We recommend the thick, creamy avocado melon margarita. It's heaven in a glass.
Ferndale
Public House became a Ferndale classic almost instantly when it opened in 2013. Since then, it's upped its cocktail game, starting with giving its drinks character by giving them human names (Estelle or Roy, anyone?). Public House carries 13 cocktails -- which seems to be the magic cocktail number in Ferndale -- for $8, plus two boozy milkshakes. The Vera mixes mezcal, pineapple peppercorn syrup, pineapple juice, and lime juice with an Aperol rinse for a hot-and-sweet combo.
Sign up here for our daily Denver email and be the first to get all the food/drink/fun in town.