Detroit Rock City and Detroit Techno City are the children of Detroit Blues City and Detroit Jazz City -- this place has never suffered for a lack of musical diversity and talent. Many venues have shuttered over the years -- some have wilted away back into the Earth and others have reopened to new generations. Some are easy to find, while some are purposefully hidden. Some are regarded as "safe", while the location of others may leave you cleaning "Detroit diamonds" out of your car's interior for weeks. Here's our list of the 11 most iconic music bars still going today -- smaller in size, but massive in reach and scope, all of which have contributed for some time to our city's reputation as an incubator of all music genres.
2030 Park Ave
Established in 1935 and shuttered in the '80s, this historic gem officially reopened in 2006. A commonly traversed jazz club, its namesake was a major player in keeping Detroit sauced during Prohibition.
5145 Chene St
Rumored to be the oldest continuously operating blues bar in the state, this place is completely off the beaten path. It's well known and worth seeking out for its soul food and authentic blues, so maybe your dancing will work off a fraction of that fried chicken and mac & cheese.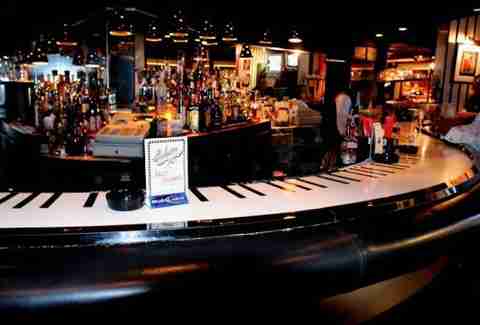 20510 Livernois Ave
Officially opened in 1939, Baker's is a true and internationally recognized legend. Musicians who have played the club include: Ella Fitzgerald, Miles Davis, Sarah Vaughan, Cab Calloway, Louis Armstrong, and Nat King Cole -- to name but a few. Order up a plate of fried pork chops, collard greens, and yams to enjoy at the keyboard-inspired bar.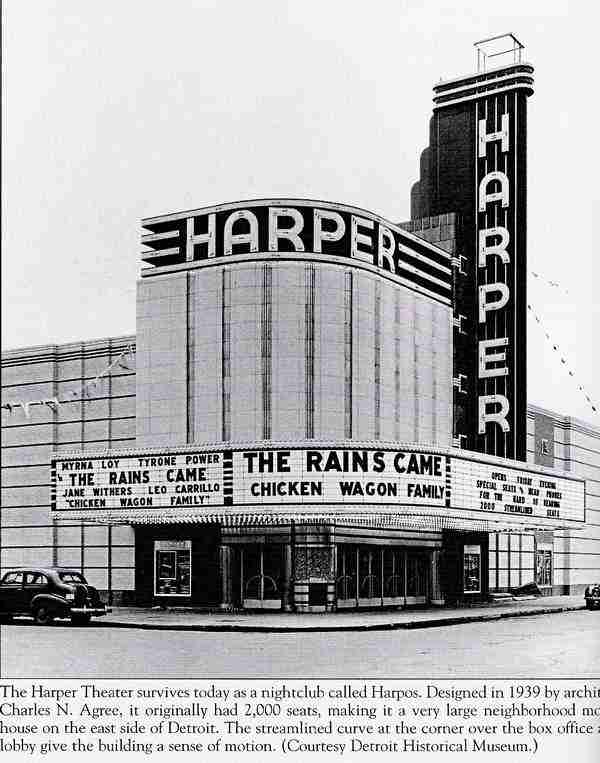 14238 Harper Ave
This truly is THE Detroit metal bar. It lies in a sketchy neighborhood (that's Detroit sketchy, which in other cities would translate to nearly inaccessible), it has hosted the likes of Iron Maiden, Ronnie James Dio, Type O Negative, Pantera, and GWAR. In its sordid history, the theater-turned-rock-venue has also occasionally hosted hardcore hip-hop, including Esham, an iconic character himself.
16350 Harper Ave
Just about a mile down the road from Harpos lies another Detroit Rock City institution. Patti Smith Group, Black Sabbath, Mercyful Fate, ICP, and... brace yourself... Corey Feldman have all graced the stage here.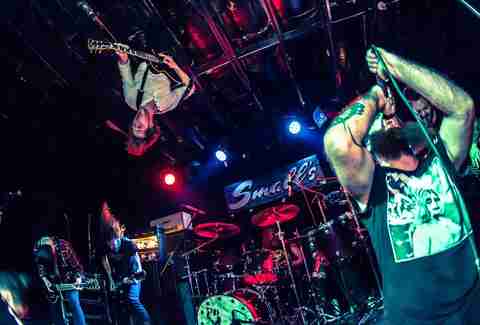 10339 Conant St
This intimate Hamtramck rock club has attracted major national acts such as the Melvins, Jello Biafra, Fu Manchu, William Elliott Whitmore, Mark Lanegan, and a slew of local acts. When it's packed, the energy is palpable. It's unrefined, but not unclean. Tough, but not rude. There's a bit of a uniform here, which includes wearing a band T-shirt, and all black -- extra points for a leather jacket.
431 E Congress St
Tucked in the basement of the famous and much larger St. Andrews Hall, this is where Eminem famously choked during one of his first performances. It's hosted some major acts on the eve of their stardom, including the Deftones and Queens of the Stone Age. It's a bit funky -- in the basement sense -- but as a rock bar, and a techno and hip-hop venue, few would be able to argue with its prominence on the scene.  
2548 Grand River Ave
Decidedly THE live techno/electronic music bar, TV Lounge also hosts its share of hip-hop. As Detroit is the birthplace of techno music, many of the genre's forefathers have performed legendary shows here -- think Carl Craig and Kevin Saunderson. One of the definitive Movement Festival after-party locations, TV Lounge hosts plenty of dilated pupils well past sunrise. This place is about as close to a rave as you can get. 
3930 Cass Ave
Established in 1975 as a haven for Vietnam veterans, the Old Miami has been called "the CBGB of the Midwest" for its history as a music venue. Almost every notable artist from Detroit has performed on its stage, as well as many national groups. It has arguably the best outdoor seating, bar, and stage area in the city. Depending on the night, the feel will change from rock bar to hip-hop haven to a full-on rave vibe.
400 Bagley St
Established sometime in the early '90s, this is billed as the most famous "industrial nightclub" in Detroit, and with reason. It's definitely tops for people watching and the crowd starts to swell late in the evening as this is a well-known after-hours joint.
19803 Ralston St
Supposedly the oldest continuously operating bar in Michigan, it is rumored to have been a hangout for Prohibition-era Detroit gangsters, the Purple Gang -- and a brothel at one time. Certainly in a questionable neighborhood, but well-known on the blues circuit.
This list -- and all the rest -- look even sexier in our iPhone app. Get it now!