How You Can Help Michigan-Based Charities Simply by Drinking Beer
For Stephen Roginson, owner of Batch Brewing Company in Corktown, it's always been personal. When the brewery opened in 2015, he wanted to make sure that it did more than just sell beer; he wanted to do good in the community, too. He had a particular charity in mind -- his mother was diagnosed with multiple sclerosis, so the Multiple Sclerosis Society was in his thoughts from the beginning -- but he found that there wasn't yet a model for sustained philanthropy in the craft brewing industry.
So he created a model of his own. The Feelgood Tap launched in early 2016 and has spread like wildfire, first in metro Detroit and now statewide. It's a certified nonprofit with its own board of directors who meet regularly to plan for charitable giving from local brewers. In its first year at Batch alone, the Feelgood Tap program brought in over $20,000 for the Multiple Sclerosis Society and other charities. "Craft beer in general does a really good job of local neighborhood philanthropy," Roginson says, "but it's never really been organized in a deliberate collaborative way."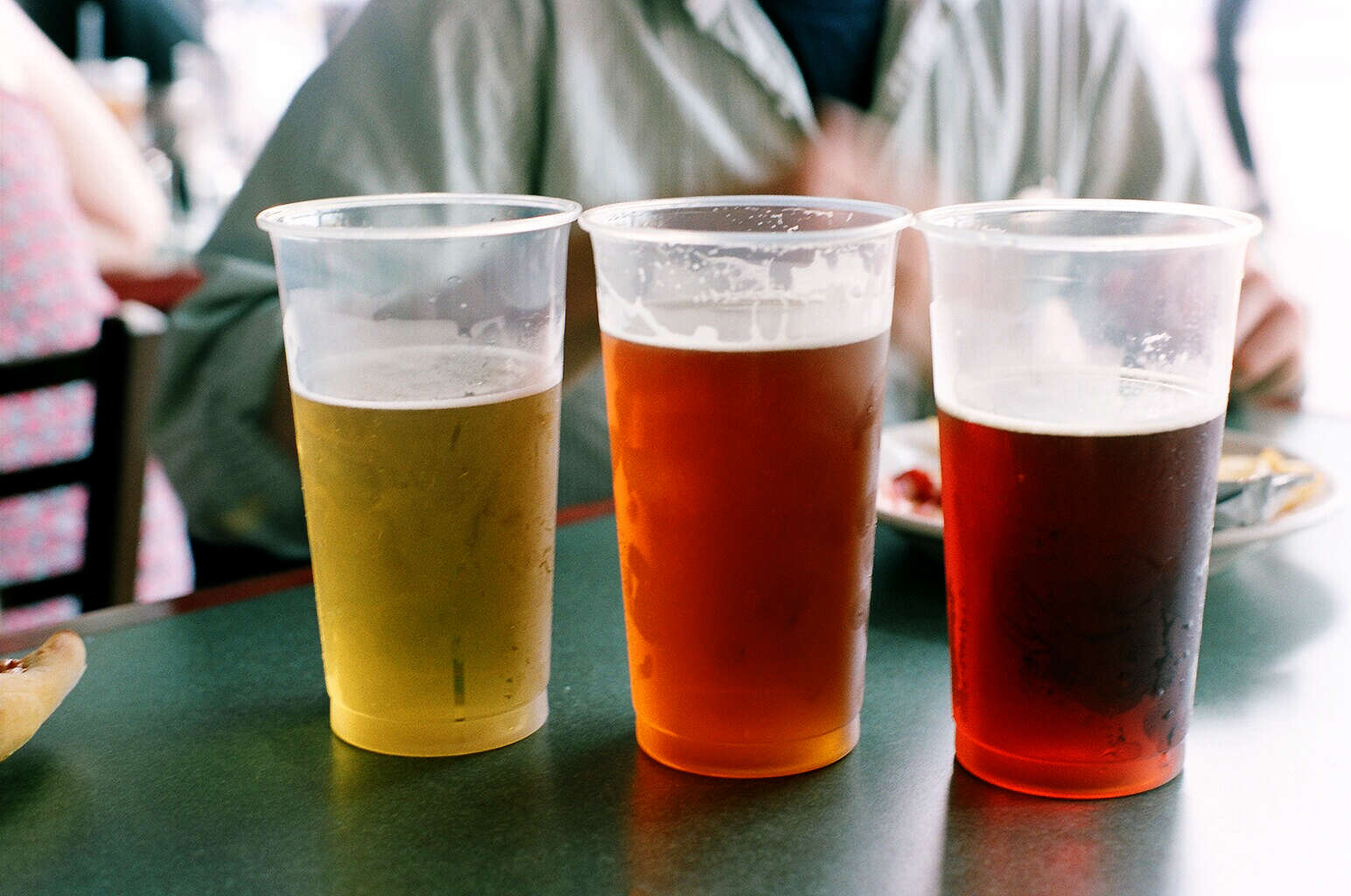 Buy a beer, give a buck (or two)
At Batch, and now at 32 other businesses across the state, a specific beer is designated the Feelgood Tap each month. Some portion of the proceeds from that tap (at Batch, it's $2) goes straight to that month's dedicated charity. The participants in the program decide as a group which charity they want their dollars to help. Some months, each brewery chooses its own charity. Other times all participants donate to a single fund, and sometimes the donations are chosen by region. In the past, they've sent funds to the Michigan Humane Society and the Michigan State Troopers Fund, along with others.
Roginson has seen nothing but enthusiastic support from his fellow brewers as the project gains momentum. "Generating awareness and momentum takes a while," he says, but, "to have names like Hopcat and Jolly Pumpkin come in and say, 'OK, yep. You nailed it, we're on board,' says a lot about the community of the craft brewing industry. That people are willing to learn from others' good ideas even if they just started." He credits the creative mindset of brewers, as well as their local-mindedness, with the spread of the Feelgood Tap's fundraising.
Scott Donovan, Feelgood Tap board member and Supplier Representative at Imperial Beverage, agrees. He finds the breweries that he works with from across the state share a commitment to giving locally and staying in touch with nearby residents. Especially as the brewing business grows in Michigan, Donovan says, "they tend to be more philanthropic. So I think they have stronger ties to the local communities. The breweries are trying to help out in their hometowns."
Fostering collaboration, not competition
Just as breweries are learning the collective charitable power of collaboration, they're also finding new inspiration from creating beer together. In the Detroit Beer Experiment, another Roginson brainchild, each participating brewery worked with a local food provider to craft a beer evocative of a particular food to debut at Detroit's Fall Beer Festival. For example, Detroit Beer Company worked with Sweet Potato Sensations to create the Sweet Potato Porter; and Atwater's Smoke Box features malts smoked at Slow's BBQ.
The brewers found that these collaborations boosted business for both brewery and restaurant. "When you think Michigan beer you think west side of the state," Roginson explains. "You don't think Detroit. There's 18 breweries in Grand Rapids, there's seven in Detroit. We're trying to bring awareness to Detroit beers and promote local food, too."
Breweries often feature another business's creation as a guest tap, or even work together to create one beer to be sold at both places. Farmington Brewing Company teamed up with Wixom's Drafting Table Brewing Company to serve up the Mango Gose Tango in a partnership between the buddy breweries. At Woodward Avenue Brewers in Ferndale, brewer Chris Colburn took his history as a brewer for Greenbush Brewing Company and reached out to other brewers to dedicate one tap each month to promote good beer from all over the state.
"I love getting a chance to work with other brewers," Colburn says. "Everyone has their own tastes and perspectives. Opening yourself to someone else's gives you a chance to expand your own." Colburn recently worked with not one, but two other local businesses to feature the Barrel Aged Belgian. Together with Plymouth's Liberty Street Brewing Company, they aged the golden ale in bourbon barrels from Two James Distillery.
The Corktown distillery works with several local breweries, providing barrels for beer aging and sometimes contributing unique ingredients. Batch's Second to Last Word beer is a take on Detroit's classic Last Word cocktail that uses spent botanicals from Two James's gin and absinthe productions. Just as with inter-brewery collaboration, Roginson finds that working together will other businesses can only bring good things to all involved. "To be in a situation where you set aside your ego and say, 'We want to learn from each other, we want to do something fun,'" he says, "or even more, 'I respect the fuck out of these guys.' Then everybody learns something. More than anything, it generates excitement."
As more breweries flock to join Feelgood Tap, the collective donating power really starts to show. Both Donovan and Roginson expect the program to expand significantly in the next year. January's Michigan Brewers Guild conference will have a full tap takeover at Hopcat in Grand Rapids. Participating breweries will each bring their designated Feelgood Tap beer, and the whole event will be gathering money for that month's charity. Roginson is fielding calls almost daily about rolling out the Feelgood Tap nationwide.
Calling the project "an alcohol-fueled United Way," Roginson explains, "a dollar is not a big contribution. But it does add up. And while it adds up at the end of the month for one charity, say 800 bucks, you take that and you multiply it times 10 or 50, and all of a sudden you're talking about money that can fund an entire initiative, that can support a new hire, that can do something real for an organization." It's fitting, then, that the nonprofit's motto is "Creating Change One Glass at a Time."
Collaboration, for this expanding group of local brewers, generates not just excitement, but also some pretty fantastic beers. And by working together rather than against one another, breweries can use their collective power for positive change in the local community. We'll raise a glass to that.
Here's a list of some of metro Detroit's Feelgood Tap participants:
Sign up here for our daily Detroit email and be the first to get all the food/drink/fun the Motor City has to offer.