Detroit That there are four major sports teams in Detroit is a blessing that does not go unappreciated, but this week we turn our sports-minded gaze, along with the rest of the world, to Brazil and the 64 matches of the 2014 World Cup. Any spot with TVs, food, and booze makes for a fine place to watch, but here are some standouts as you get set to cheer on the USMNT... or your other country of choice, traitor!
Thomas Magee's Sporting House Whiskey Bar
Eastern Market
Here's the deal: there aren't a whole lot of soccer-supporting bars Downtown, but thankfully there's Thomas Magee's. It's the bar of choice for many a football fan, including the Motor City Supporters, who will be there for the US-Ghana game on June 16th. Guinness, Harp, and Newcastle will be there for you, too, along with a smattering of whiskeys from near and far.

Continue Reading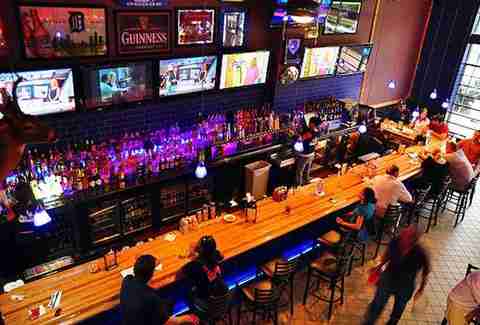 R.U.B. BBQ Pub
Grand Circus Park
R.U.B. has you covered all tournament long with matches airing all across their 30 TVs. They've also got discounts on appetizers and sandwiches, as well as country-based beer specials whenever your team is playing.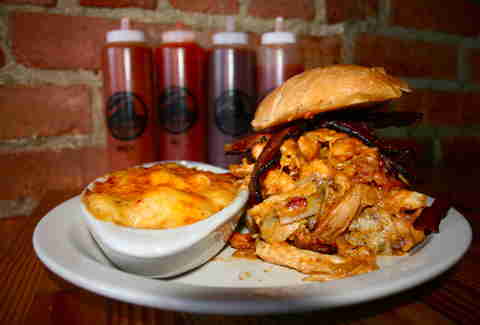 Slows Bar BQ
Corktown
Slows is in on the World Cup action, so they'll be airing every game in their newly added room and serving up Brazilian-inspired fare like caipirinhas and feijoada -- a Brazilian stew with pork and beans.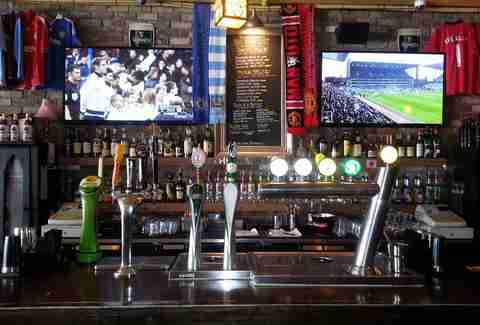 The Manchester Pub
Windsor, ON
So, the US is slowly starting to pick up on the fact that soccer is indeed a fantastic game, as the rest of the world already seems to know, but if this country's perceived apathy is just too much for you, hop the border and head to the Manchester, where face-painting and chanting are encouraged. Also, they have two-for-one wings on Thursdays.


Red Fox English Pub
Royal Oak
Whether you want fish & chips, shepherd's pie, or a big ol' cheeseburger while you watch the drama unfold, Red Fox is the place to be. They'll have the matches on all month long and, as always, 38 beers on tap to choose from.