In a state like Michigan where excellent craft beer flows as plentifully as the freshwater rivers that line our terrain, it can be a daunting task to sort out the quality hops from the noisy hype. There are, of course, the mighty masters of the game (think Bell's Brewery and the IPA pride of Grand Rapids, Founders) and the hipster hotspots (here's looking at you, Batch). But what about the fabulous local breweries, where the regulars keep etched mugs on the wall, and the small batches of beer are fresh, innovative, and dare we say, a well-kept secret? It's time you checked out some of the smaller, underrated breweries you may have overlooked in your ongoing quest for the consummate brew. Who knows? Maybe your new favorite is right in your own backyard.
Downtown Farmington
The Blood Orange Wheat, a "non-standard wheat beer" that's made with blood orange juice, is how Farmington Brewery made a name for itself -- and it's a beer that's justly as tantalizing and refreshing as it sounds. Situated right on Grand River in Downtown Farmington, the brewery is a comforting favorite among locals. Order in your favorite takeout -- the spot allows outside delivery -- and casually dine at one of the cozy tables inside, while sipping on a signature 4C'z Slam ("The four C's stand for Chinook, Cascade, Centennial, and Crystal. The Z stands for Zeus." ABV: 6.9%) or tipping back a Dirtbag Brown, which is smooth, sweet, and a little roasty at a 4.4% ABV.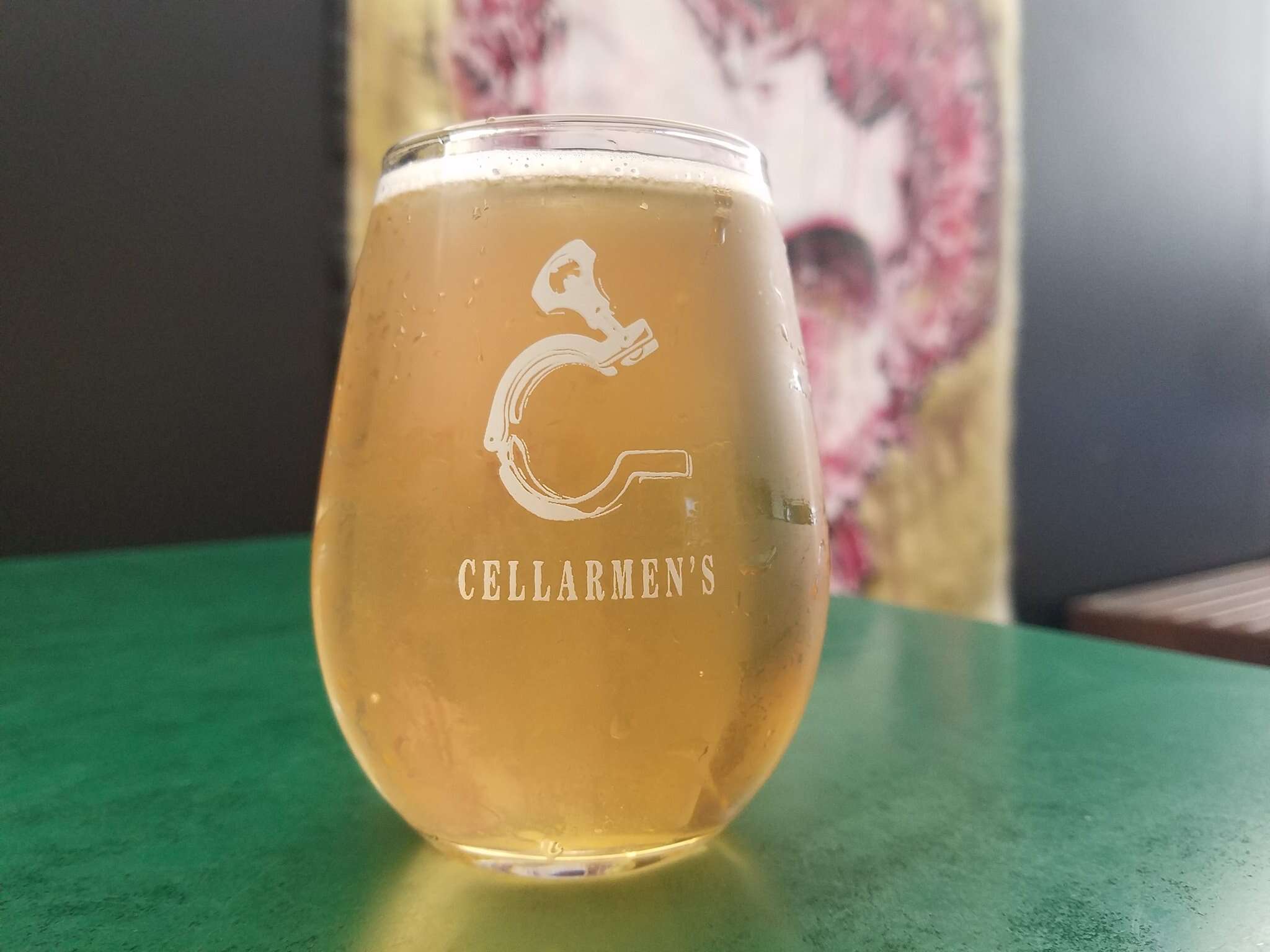 Hazel Park
Beards, a basement, and brews -- if you had to sum up Cellermen's in Hazel Park in three words, that would just about do it. But there's so much more looming below the surface of this Elks Lodge-meets-VFW hall-meets-high-falutin' meadery, you simply have to experience it for yourself. For newcomers feeling a bit overwhelmed by the ambience, try the Moscow Miel (6% ABV) made using Michigan wildflower honey with fresh ginger and lime, or the Pineapple Cider (6% ABV), which pairs pineapple from the Philippines and Star Thistle honey. If you're ready to delve into the experiment, Cellerman's makes curious small-batch beers, too: try Lady Boy, a Thai jasmine rice IPA at 6.5% ABV, or El Hefe, a rye-based hefeweizen with peppery notes of orange. Then do as one does, in one's basement: chill.
Northville
With offbeat and quirky names for its brews -- case in point the Nice Bloobs Blueberry Ale ("The bloobs bring you the flavor") and the 8.3% ABV All Hopped Up -- the entire staff at North Center exudes an effervescent sense of humor. Ignore the Office Space-vibe exterior and drop in for shuffleboard, the sweet taste of Bloobs, and a sociable chat with the bartender -- her day job is as a kindergarten teacher. Or if berry beers don't whet your appetite, make your entrée into North Center's selections with a tasting flight. Make sure the Bobby English E.S.B. (6.3% ABV) and the True North Wheat (5.5% ABV) finds its way in there.
South Lyon
The dusky walls of Witch's Hat Brewing Co are lined high with the individual mugs of its regulars -- those people who crush on the brews SO MUCH that they pay $50 a year just for that privilege. Of course, there are other perks to the membership -- among them, drinking the remarkable beer that Witch's Hat conjures up daily. The Train Hopper IPA is the Hat's flagship beer, and absolutely worth the trip out to the middle of nowhere (sorry, South Lyonites); it's a remarkably well-balanced, dry-hopped IPA. But if IPAs are not your bag, just stop in and ask the bartender to recommend something more in your wheelhouse. The staff at Witch's Hat are some of the most knowledgeable, patient, and friendly of any brewery in any town -- pull up a seat and sit a spell.
Wixom
Drafting Table, with its wide-open interior, blue-bricked backsplash, and oblong wooden taps radiates charm and quiet on a Saturday afternoon. It's the perfect locale to grab a Rezolute IPA (West Coast style, with citrus and pine, 7.7% ABV), its flagship beer. But come Saturday night, when the small town of Wixom is all dressed up and looking for somewhere drinkish to go, the joint is likely to be standing-room-only. The Mug Club -- you get a handmade ceramic mug that lives on the wall of Drafting Table when you're not around -- sold out within the first month of operation; after tasting the Hefeweizen (a German style beer with hints of clove and banana) or the Proud Lake Porter (earthy and oaky, 6.0% ABV), you'll be ready to add your name to the list of ale-lusty hopefuls when the club reopens later this year.
Warren
Kuhnhenn set out to do craft beer a full decade before many of the other destinations on this list -- and as the newer, flashier breweries have appeared on the scene, the lads over in Warren have gone the way of Rodney Dangerfield: they can't get no respect. But if you head over to the taproom on Chicago Rd, or to its second location on Groesbeck in Clinton Township, you'll find over 26 beers on draft, including the Double Rice IPA (DRIPA), which took home a gold medal in the IPA category at the 2012 World Beer Cup, which is basically the biggest beer competition out there. According to the Kuhnhenn brothers, the DRIPA finds its unique flavor from "huge citrus hop character in the aroma, followed by a medium-high bitterness, balanced surprisingly well with cereal malty notes." According to the locals signaling the bartender for their third pint of the evening, it's just damn good.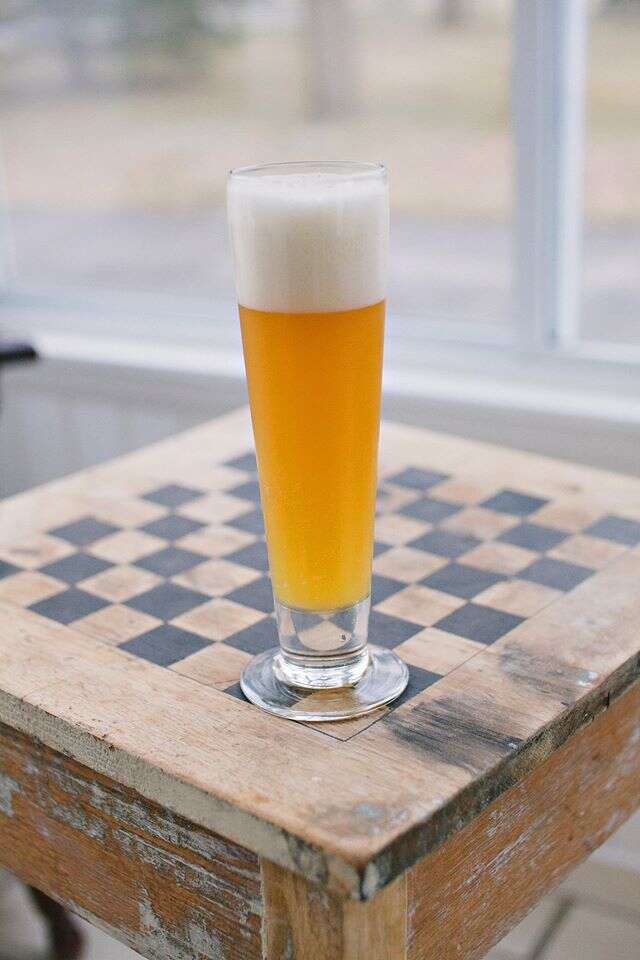 Novi
The taps at Ascension rotate frequently, and as a small batch brewery, that Four Udders nitro milk stout that had you swooning today might just be all dried up tomorrow. Open for just over a year, Ascension brings an atmosphere of rustic sophistication to its little corner of Novi; think less "hipster clientele" and more "corporate hobnobbers and middle-aged couples canoodling on dinner dates." But the food at Ascension is good (it has a full restaurant menu; don't sleep on the street tacos), and the beers are better -- so don't knock it until you've tried it. And you really oughta try it.
Old Town Plymouth
Hidden away in Plymouth's Old Town, Liberty Street is the kind of no-frills brewery that will captivate the ale-loving purist. It's a wistfully intimate setting, with tall mirrors elongating the oaky bar; just the sort of place you could envision some of Michigan's early settlers resolving a heady dispute over cattle long ago while raising a pint of Eagle Eye IPA (that's Michigan-grown Cascade hops you're tasting). Pop in for trivia night, stay for the popcorn, and settle in with a pint of the coffee flavored and chocolate scented Starkweather Stout (6.1% ABV). The rest is history.
Sign up here for our daily Detroit email and be the first to get all the food/drink/fun the Motor City has to offer.
Nicole Jankowski believes in the quote that, "There is more to life than beer alone, but beer makes those other things even better." -- Stephen Morris. Follow her on Twitter @momof4istired