If you're looking for a perfectly served Johnnie Walker drink -- where everything's right from the ice to the garnish -- these bars will do you right, every time.
Previous Venue
Next Venue
Venue Description
1. One-Eyed Betty's
175 W Troy St, Ferndale, MI 48220
Answering the prayers of those who crave craft brews and top-notch bar food at 12am on a Tuesday, O-EB's a raucous ale den loaded with communal picnic tables, spacious leather booths, a trifecta of classic pinball machines, a stocked jukebox, and an unfinished beer cap mural you can contribute to.
Previous Venue
Next Venue
Venue Description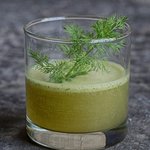 2. Sugar House
2130 Michigan Ave, Detroit, MI 48026
One of Detroit's leading mixology bars, this hip Corktown spot uses eclectic spirits and mixers to make inventive and delicious drinks. Bartenders clad in tiki shirts or vests shake and stir creative concoctions with off-the-beaten-path liquors -- cacaçha, mezcal, absinthe, madiera, and chartreuse, to name a few -- and homemade infusions and syrups. While the specialty menu rotates seasonally, the staff's encyclopedic knowledge of classics from Aperol Spritzes to Zombies ensures a constant flock of regulars, aided by the antique hunting lodge décor (taxidermy animals mounted throughout, vintage bar stools, original brick facade from 1888) and dim, sultry ambience.
Previous Venue
Next Venue
Venue Description
3. The Oakland
201 W 9 Mile Rd, Ferndale, MI 48220
Don't be confused about the "Art Novelty Company" title that adorns their website -- The Oakland is all about cocktails. Well, cocktails and the creation of a sumptuous turn of the century aesthetic.