Some days, a cool, refreshing cocktail is the only thing to cure what ails you... we've all been there. Whether you're ending a long week, celebrating a special occasion, or are simply looking for a fantastic boozy beverage (bonus points if it comes with a cool name), here are our favorite cocktail bars in Honolulu. Our selections represent a range of mixology backgrounds and disciplines, from classic cocktails to rum-based Tiki drinks to high-end blends involving candied ginger foam (yes, really).
Downtown/Chinatown
If there were a cocktail Olympics, co-owner and award-winning mixologist Justin Park would get all the max points for artistry, even from the Russian judge. This intimate, Prohibition-style bar is stocked with rare and fine whiskeys, along with a cocktail list filled with classics like Old Fashioneds and Dark and Stormys. If you really want to give yourself a treat, reserve a seat at the bar (book reservations online) and prepare to be wowed as expert bartenders transform spirits, bitters, and mixers into drinkable works of art. Try one of Park's handcrafted concoctions, where signature drinks are custom-made and smoked behind a glass bell, barrel, or hand-carved wooden tiki box. The presentation is so pretty, you'll almost be sad to drink it... come on, we said almost.
Downtown/Chinatown
The tapas-style wine bar's French name originally derives from the Chinese toast "qing qing," an invitation to "please, please" enjoy yourself and drink -- and with a growing wine list, beer, spirits, whiskeys and rare vermouth options, along with classic and original cocktails, partaking is extremely appealing. Start off your night with In the Mood, a brandy and vermouth cocktail mixed with locally made kiawe wood and pineapple bitters, for a cool and easy drink to, um, get you in the mood... for a casual night of rooftop imbibing, of course.
Kakaako
This European-style watering hole specializes in speakeasy-inspired cocktails, featuring farm-to-table ingredients. Co-owner Christian Self crafts signature drinks like the Mai Thai, made with Bacardi, Curaçao, falernum, lemongrass lime, and candied ginger foam, alongside popular house cocktails like their uber-popular Moscow Mule, served in a copper mug. Stop by the Kakaako neighborhood bar from 4-7pm, Mondays through Saturdays, to take advantage of their happy hour, where you can stuff your face with all the $1.50 oysters your belly can handle, and wash them down with their $5 cocktail of the day... before making your way down their extensive cocktail list.
Moiliili
We can all thank this craft beer bar for being one of the first gastropubs on the island to pave the way for Oahu's growing beer and cocktail movement. Here you'll find over 20 rotating beers on tap -- not to mention a solid whiskey selection -- but owner Dave Newman's cocktail list will also compete for your attention, and he always has at least one signature cocktail on tap. That's right, the cocktail is on draft, so you can get your liquid libations when you want it (which is right now, of course). Non-draft cocktail options include rum, rye, bourbon, brandy, and Scotch concoctions, deftly mixed with the right amount of bitters, vermouth, or fruit juice.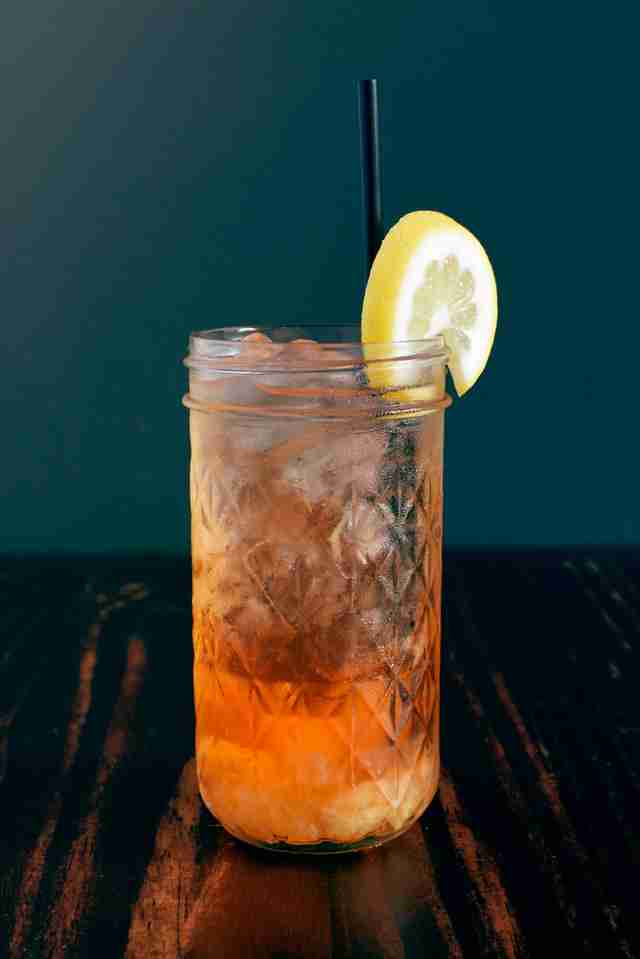 Downtown/Chinatown
We'd leave it at "this place will sell you a cocktail infused with avocado mescal, pamplemousse rose, and a Sriracha ice cube" (which is massive and square-shaped, by the way), but you probably want more information. The aforementioned drink is Kyle Reutner's "Cobra Commander," one of the eight adventurous cocktails on their drink list. The tequila-like cocktail is smoky and spicy, but of course, you'll have to taste it yourself to get the full experience. For another spicy option, "All in the Reflexes" is the way to heat up and refresh your palate -- it's an equally creative drink made with rum, coconut, lime, basil, and chili pepper. And once you blow out your palate with hot hot heat (or you avoid going down that route in the first place), sip up one of their equally delicious, soothing citrus drinks.
Kaimuki
With drink names like The Sparrow and the Lord, The Bitter End, and Samurai's Demise, this crafted cocktail list definitely has an apocalyptic feel to it, but after a few sips, you'll never feel more alive. With 10 handcrafted cocktails, all of which bear equally entertaining names and intriguing descriptions, it'll be hard to choose just one. The Vaccine might be a nice way to start -- a ginger-infused Scotch mixed with lime and an egg white, which provides the drink with a velvety-smooth, foamy texture. But if you're ready to make a real night of it, go straight for Death's Door, a mix of gin, Scotch, mescal, and yellow Chartreuse.
Downtown/Chinatown
One of the few cocktail bars on the island where you can get okolehao (that's Hawaiian moonshine) and moonshine mixed drinks, these crafted cocktails pack a disarmingly serious punch. Okolehao is made from root of the ti plant and was outlawed twice -- once by King Kamehameha in the early 1800s, and again during Prohibition. The diner's okolehao concoction is mixed with elderflower, lemongrass, and hibiscus punch, which dilutes the 100-proof spirit a bit. Other cocktail options range from the gamut of vodka, gin, rum, and bourbon creations, which are still strong... and probably meant to savor slowly.

Sign up here for our daily Honolulu email and be the first to get all the food/drink/fun in town.