Your guide to 6 up-and-coming Houston breweries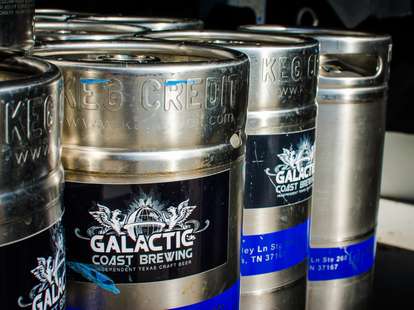 When you think of Houston-area breweries, St. Arnold and Karbach probably come to mind, but Houston's beer bench is getting deeper and deeper (still waiting on the Astros bench). Here are six breweries that are making delicious, hop-flavored waves in the Houston brew scene:
Opened July 2012, Dickinson
The lowdown: An experimental brewing outfit from a group of craft beer nuts, located all too appropriately just steps from the Johnson Space Center. Keep an eye out for their space-age tap handles.
Signature brews: Sneaky Blonde, Rocket Ride Brown Ale, Goblin Hunter
Where to drink it: Scallywags Suds N Grub in Kemah, Tapology in South Shore Harbour/League City, Bayview Duck in Bacliff
Tours?!: Not yet! But "maybe" after their planned expansion!
Opened June 2014, Galveston
The lowdown: A former homebrewer and tugboat captain who also worked a stint at Beerfoot Brewing (and has brewed with the folks from St. Arnold and Karbach) struck out on his own with this Galveston outfit.
Signature brews: Tiki Wheat, Blue Bridge Amber, Excelsior! IPA
Where to drink it: Currently available onsite in their taproom, with plans to expand to bars soon
Tours?!: Tours every Saturday, and the tap room is open every day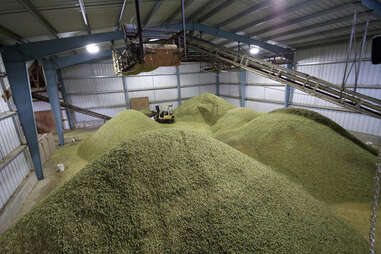 Opened November 2012, Magnolia
The lowdown: A hop-heavy brewery run by a brother-sister team (and the sister's husband) that's developing into a Houston favorite. They're putting in a bottling line -- look for 750ml brews to hit the shelves in the coming weeks.
Signature brews: 667 Neighbor of the Beast IPA, Yellow Rose IPA, The Jabberwocky Imperial IPA
Where to drink it: The Hay Merchant, Little Woodrow's, Flying Saucer, Petrol Station, and more
TOURS?!: Saturday noon-4pm. $10 gets you a souvenir glass and three 16oz pours!
Opened May 2014, Conroe
The lowdown: Started by Houston natives who caught the homebrew bug while living in Austin, but came home to open their brewery, B-52 got its name when the founders were having lunch in a restaurant built around an old C-123 cargo plane in Costa Rica. B-52 sounded better, though.
Signature brews: Payload Pilsner, Wingman Wheat IPA, Rye Saison
Where to drink It: Flying Saucer Houston, Texas Beer Garden, Red Brick Tavern
Tours?!: Saturday 12-4pm
Opened July 2012, Montgomery
The lowdown: Located within the Sam Houston National Forest, this brewery, as you might expect, has an affinity for a certain two-wheeled form of transportation.
Signature brews: Domestique Wit, 55-11 Imperial Red, Derailleur Scotch/Porter
Where to drink It: Little Woodrow's, Underdogs, Taps House, and more
TOURS?!: Unfortunately, not at this time
Opened February 2013, East Downtown Houston
The lowdown: Named for the nearby Astrodome's bygone status as the "8th Wonder of the World", this brewery is mindful of the fact that people are way more excited about craft beer these days than domed stadiums and artificial turf. It's brought to you by the same folks who brought you the Eatsie Boys Food Truck.
Signature brews: Dome Faux'm Throwback Cream Ale (Moon Tower Inn collab), Rocket Fuel Vietnamese Coffee Porter (Greenway Coffee Co. collab), Alternate Universe - Altbier
Where to drink it: Flying Saucer, Little Woodrow's, Moon Tower Inn, Star Pizza
TOURS?!: Saturdays from 6-9pm
Sign up here for our daily Houston email and be the first to get all the food/drink/fun in town.