Close your eyes. Wait, actually keep them open so you can read the rest of this. OK. Now imagine that Houston were one giant, magical bar and that each of its neighborhoods were patrons of said bar. What would each of these patrons be doing, drinking, and feeling? Well, you can stop imagining. Because here's exactly how it would go:

First Ward is drinking bourbon and complaining about all of the boxed townhomes ruining their neighborhood to literally anyone within ear shot. Only East End is sort of listening.
Downtown would have left at 6, but then they discovered that the bar has "new school" old fashioneds made with liquid nitrogen.
Museum District curated their own art show upstairs, where they're mingling with River Oaks over wine, tapas, and a string quartet.
Montrose is a couple, and they're both fighting over the jukebox. One's downing whiskey straight-up and trying to play ZZ Top, and the other's downing fancy experimental bourbon and keying up The Weeknd. Neither is driving home tonight.
Garden Oaks and Oak Forest are casually sipping Hopadillos in the corner and arguing over whether they liked Karbach better before or after the makeover.
Pearland is buying buckets and wondering why Garden Oaks would pay so much for a drink.
Midtown pregamed too hard and is being carried to the bathroom by their slightly more responsible friends Heights and Montrose.
River Oaks just Uber-Selected out of there after watching Midtown puke in the corner. They have a charity event to attend anyway.
Rice/West U has a sick game of flip cup going in the corner. They're not 21 yet, so they brought their own "herbal" refreshments.
Heights is reliving their glory days and kicking West U's a-s-s in beer pong. Now they're challenging Garden Oaks to a "30 and up" funneling contest.
 
Upper Kirby is in the VIP section popping overpriced bottles and adding Snaps to their "story." They just made the local page and looked around to see if anyone in the room recognizes them. No one does.
Galleria just cozied up to Upper Kirby in the VIP section because their 6in heels were bothering them.
Memorial Park is holding their weekly running club happy hour and trying to see which way swigging their beer can get them the most steps.
EaDo is drinking happy hour-priced 8th Wonder brews and wondering why everyone hasn't caught on to the special yet.
Uptown is sipping dirty martinis and smoking cigars in the piano lounge. They are talking trade with Westchase, Greenway, and the Energy Corridor.
Spring Branch is sitting at the bar drinking Lone Stars and trying to keep all of the Inner Loopers away so their bar tab stays affordable.
Bellaire & Meyerland couldn't get there because they were stuck in traffic.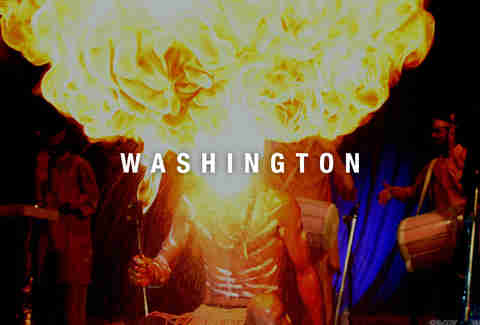 Washington just started a dance circle but no one joined, so they went to take more Fireball shots. That was after the attempted bar fight with Midtown for looking at them funny.
Rice Military is silently judging Washington and cursing themselves for sharing a ride on the way there. They're trying to figure out a getaway plan when...
... Washington hands them a free shot. Before they know it, it's 2am and they are standing in line for El Rey.
The Woodlands is negotiating which half of the couple is staying sober to drive home.
Sugar Land just left because the babysitter called.
Missouri City is drinking The Woodlands under the table. They rented a party bus for Mommy's Night Out. If Sugar Land were still there, they'd be so jealous.
That dry part of the Heights is the DD. Needless to say they don't want to be there much longer.
Sign up here for our daily Houston email and be the first to get all the food/drink/fun in town.
Brooke Viggiano is a Houston writer who would kind of love to hang out at this bar. Follow her at @BrookeViggiano.