With a bar on nearly every corner, drinking your way through Houston is easy (albeit a bit rough on the ankles). But before you go full loco on all things boozy, you'll want to at least make sure you've taken down the city's finest essentials. Hint: at least two of them are margaritas, because again, this is Houston.
The Brave
Anvil Bar & Refuge
Address and Info
Montrose
The bar that forever changed how Houstonian's drink keeps things fresh with seasonal menus and their alluring "100 list." But you haven't lived, or more accurately, flirted with death, until you've had Bobby Heugel's 2009 classic, "The Brave." Made with Heugel-approved mezcal and blanco tequila -- plus amaro, spiced liqueur, bitters, and a flaming orange peel -- the daring and stiff-as-hell cocktail is not for the timid.
Jalapeño margarita
El Big Bad
Address and Info
Downtown
Mind-numbingly good house-infused tequilas and fresh juice margaritas are the standouts at this spunky gastro-cantina. And when you add fiery jalapeños to the mix, the drinks also become mouth-numbingly good. Get yours on the rocks or mixed with blueberry, strawberry, cucumber, and cilantro infusions. Whichever way you go, the strong drinks mean fun times will be had by all.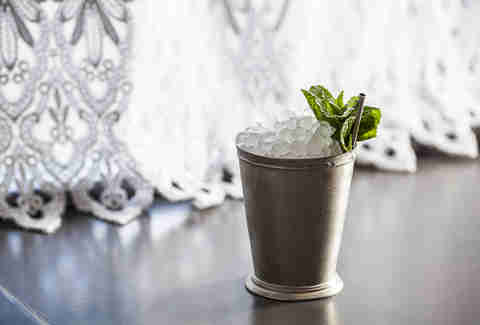 Mint julep
Julep
Address and Info
Washington
Drinking your way through the decadent history of the South through a meticulously crafted lineup of cocktails is only half the fun at Alba Huerta's temple of tinctures. The other half is eating your way through classy snacks like oysters, lobster rolls, and smoked fish deviled eggs. Start your lap of luxury tour off with the bar's chipped iced, powdered sugar-dusted Julep, splashed with Four Roses and Bonded JW Dant bourbons, turbinado sugar and mint. Then move on to the spiced varietal, cocktails like the Cherry Bounce, or screw it, a healthy pour of Pappy.
House old fashioned
Moving Sidewalk
Address and Info
Downtown
Hand-carved ice, liquid nitrogen-chilled glassware, and homemade bitters & syrups are just a few of the delicious things at sexy cocktailery helmed by beverage director Alex Gregg. The program is constantly evolving with freak-out-worthy cocktails like the late Anna Nicole Smith, a cocktail that morphs from a classic White Lady into Corpse Reviver #2 as absinthe melts in it). But you must start with the reliably great and perfectly poised house old fashioned, complete with a hand-chiseled, crystal clear cube of ice that adds just the right amount of chill.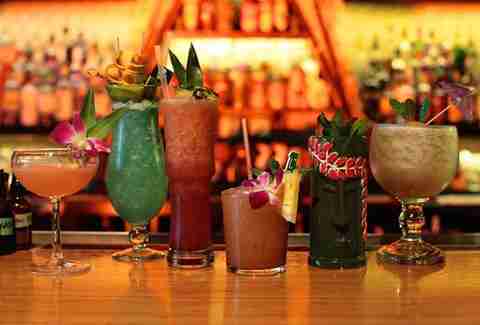 Mai Tai
Lei Low Bar
Address and Info
Heights
Okole Maluna! Get yourself to this tastefully cheesy island-style drinkery to suck down fancified tiki drinks housed in showy drinking vessels complete with hula girls, naked mermaids, and FIRE. Not to mention the ceramic cup that's fashioned into a open-mouthed, bloody shark. But the best way to soak up the vacation vibe is through Lei Low's collection of seriously excellent Mai Tais (including the most classic version on tap).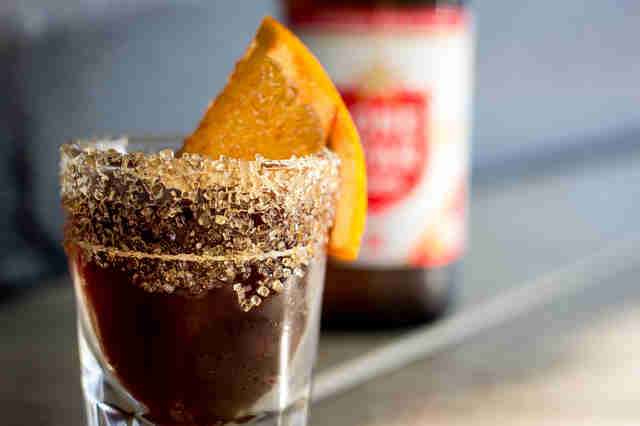 Boiler maker
Johnny's Gold Brick
Address and Info
Heights
The guys behind Grand Prize Bar and Moving Sidewalk teamed up with powerhouse restaurant group Treadsack (of stars like Down House, D&T Drive Inn, Kipper Club) to open this vintage joint that serve classics from Tom Collins and Gimlets to Cuba Libres. But perhaps most intriguing is their cocktail-in-a-shot-glass, the boiler maker. The mini whiskey and maraschino cherry cocktail comes with a sugar-rim, Angostura-dipped orange, and Lone Star chaser for good measure.
Frozen shandy
D&T Drive Inn
Address and Info
Heights
Sure, this is a beer cocktail from a beer garden, but whoever said beer cocktails weren't worthy? Seriously, who said it!?! Since the majority of this lovely city's weather is so hot your nipples still haven't stopped sweating, this frozen fan favorite -- a mix of housemade lemonade, PBR, and bitters -- is the only way to get through a Houston summer.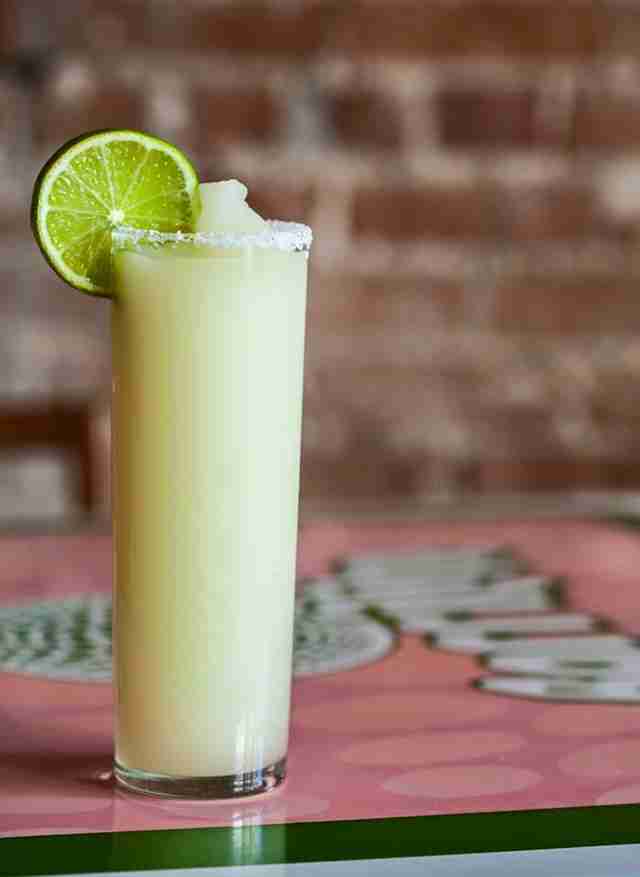 A classic frozen or overproof margarita
The Pastry War
Address and Info
Downtown
Take the traditional cóctele up a notch at this totally cool mezcaleria from heavy-hitters Bobby Heugel and Alba Huerta. The bar pays serious attention to the small-batch agave spirits they house, only selecting those from family-owned distilleries the duo has personally visited. The frozen marg is picture perfect. As is the no-joke strong, 55% proof Tapatio margarita. Both are made with Persian and key limes and your choice of mix-ins like habanero and serrano or grilled spiced beet.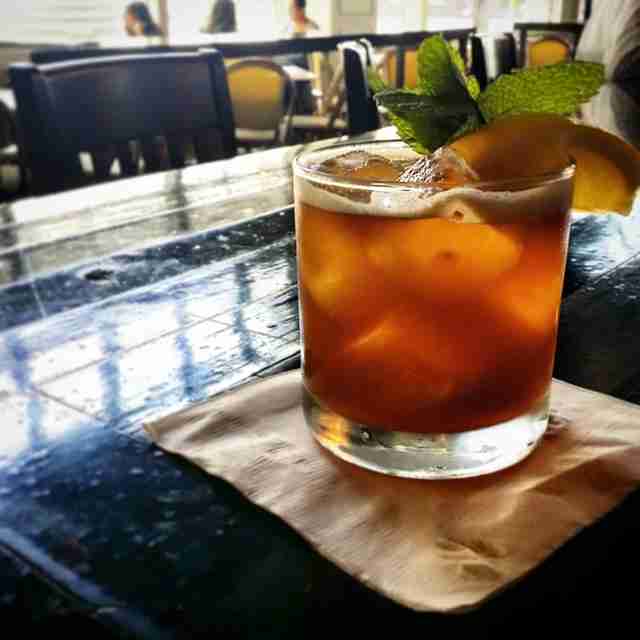 Coal Miner's Daughter
Honeymoon Cafe & Bar
Address and Info
Downtown
The guys behind Boomtown Coffee teamed up with the dudes behind Lei Low, Bad News, and Grand Prize Bar (among others) to bring us this Big Easy-inspired hangout that's part coffee house, part cocktail bar, and part amazing. That being said, your drink should be part coffee, part cocktail, and part amazing, too. Enter the Coal Miner's Daughter, made with toddy cold brew, Four Roses bourbon, lemon, and honey. Simple, stiff, and refreshing AF on a humid Houston day.
Something frozen
Grand Prize Bar
Address and Info
Museum District
Because when you can get one of the city's most fully loaded, crazy good frozen cocktails in a grungy, two-story bar complete with a rooftop, pool table, and kick-ass jukebox, you do that. Go for whatever sneakily strong drink is churning in the frozen machine at the moment, whether it be a gin and prickly pear number created for a special pop up dinner or a knock-you-off-your-stool strong mango marg that you smash through a tamarindo straw.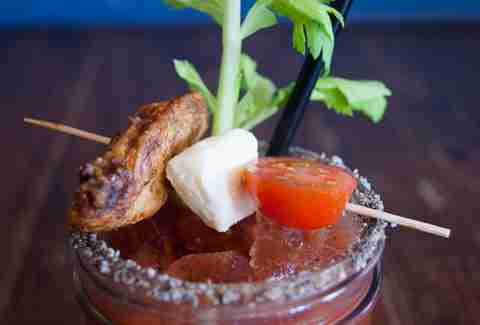 Big Ol' Bloody Mary
Down House
Address and Info
Heights
A cocktail bucket list wouldn't be complete without everyone's favorite brunch drink. This bigger, badder, boozier morning goodness comes packed with seriously spicy house mix and a beer chaser. And since more is better, the manly Mary has a fried chicken wing amuse-bouche, which kind of makes you wonder why you just don't order a six-pack of bloodys for brunch and call it a day.
Sign up here for our daily Houston email and be the first to get all the food/drink/fun in town.
Brooke Viggiano is a Houston writer who prefers when we drinks come with chicken wings and flames. Share your bucket list adventures with her @BrookeViggiano.