Your shoes, favorite movie, Internet search history... all these things say something about who you are (maybe even too much, Twilight lovers). So why wouldn't the watering hole at which you choose to imbibe also say a lot about you? Trick question! It does. And here's what it means:
Washington
You're a Southern gent and/or an energy trader. Don't let the bowtie fool you, you consider yourself a total shark, both on the trading floor and in the bedroom. Your last girlfriend may not agree.
 
Downtown
Your mom describes you as "eccentric" to her book club. 
 
Montrose
Whiskey is your poison of choice. You have a killer vinyl collection and dabbled with the handlebar mustache for a few years before those, ugh, hipster posers totally ruined it. Now you rock a Fu Manchu.
Recommended Video
'Mindhunter's' Holt McCallany Talks About His Favorite Serial Killers Over Tequila
Montrose
You brew your own double IPA in your bathtub right now and you really, really want someone to ask you about it. 
 
Garden Oaks/Oak Forest
See above.
 
Midtown
You either went to A&M or are from a suburb of Chicago. Your priorities are football, partying, and "chicks." In that order.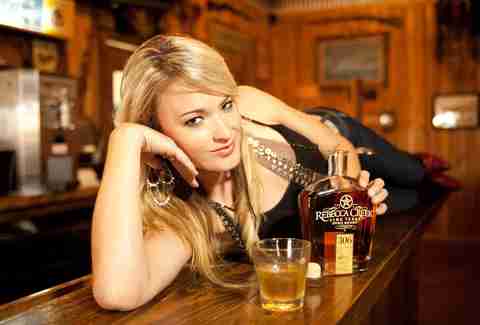 Washington
Your vocabulary consists of a lot of "dang" and "y'all" because you are Southern born and raised. Either that, or you are an imposter who studied YouTube tutorials on two steppin' so you could pick up girls in cowboy boots. Regardless, you just downed three Jagerbombs and are ready to rage.
 
Heights
You don't give a crap what other people think. You loathe "the Facebook" because you really don't give a crap what other people are doing, either. You're wearing jean shorts in an unironic way.
 
Downtown
If there's a VIP section to be in, you're in it. You like your drinks muddled and have no problem paying for bottle service to get a reserved table. Just as long as people can see you from the dance floor.
Downtown
You have two plates on the wall and are currently working on your third. You've also gained 30lbs since moving to Houston two years ago.
 
Montrose
You're the only one in your group of friends that knows what a "grape bomb" is and are constantly trying to get people to take one with you. Some would say you're a borderline trainwreck, but you'll show them when your "shot wheel" startup gets funded.
 
Midtown
You're a classy guy who enjoys the finer things in life. You worked the party circuit for a couple years post college but you're way over that scene because you just bought a townhouse and joined Match.com. You're just hoping to find someone to share your vintage wine collection with.
Sugar Land/Katy
You like craft beer and good times, but you also just moved to the 'burbs and your wife is pregnant. You "cul-de-sac hard" when you can't convince her to be your DD.
 
Midtown
You haven't missed a Thursday night turtle race since you moved into Metro Midtown two years ago. Your favorite ice cream flavor is vanilla.
 
Galleria/Uptown
You're a people person who enjoys "poppin' bottles" and shopping in the men's section of Zara. Friends often refer to you as a "mover and a shaker," but you always remember to call your mom.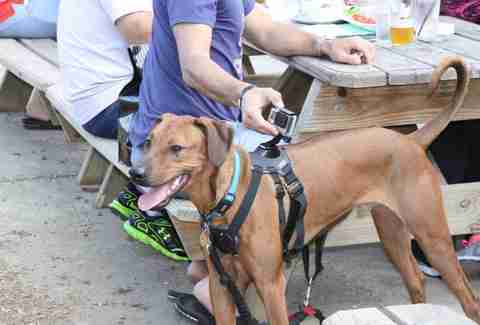 Garden Oaks/Oak Forest
You either have a dog or a Fitbit on your person as we speak. You like to hike, play golf, and drink alllllllll the beers, so long as you got in your marathon training that morning. You own a sick collection of beer promo T-shirts that you sport on the weekends, but weekdays you're full out Men's Wearhouse because you're a grown-up now.
 
Montrose
The only bar your need is your local juice bar. You're one of two dudes in your 5am hot yoga class and have zero problem finding girlfriends, even though you sport a man bun.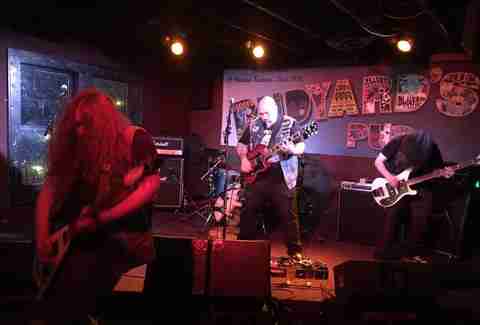 Montrose
You're in a sick band and have no problem going to work hungover. It's just a placeholder job until you guys make it big, anyway. You just ordered another round.
 
The Hot New Bar That Just Opened
You think this place is "kinda over," because you already went to the soft opening two weeks back. Didn't you know? You're a Yelp Elite.
 
Montrose
You're a super-chill guy who always carries at least two packs of cigarettes on you. Slow nights talking to the bartenders are just as cool as when the dance floor gets packed. You'll go wherever the night takes you… which is usually to late-night po-boys at BB's.
Washington
While your go-to move is "Netflix and chill," deep down you're hoping to meet someone to binge-watch One Tree Hill with.
 
Galleria
You just want to watch sports and eat wings without frat bros and shot girls invading your personal space. You're a straight shooter who owns three pairs of cargo shorts. They're all khaki.
EaDo
Going out can be cool, but you'd really rather be at home playing Settlers of Catan. People think you're shy, but you're just not talking because everyone else is a lot dumber than you.
 
Midtown
You're in the midst of a serious dry spell and are looking for the lonely single girl at her bestie's bachelorette party. You also really dig Tay Swift covers.
 
Rice Village/West U
You have no regard for the volume of crippling student loan debt you're accumulating. Fun is priority number one. Besides, Texas Teas are on special on Tuesdays. How could you not go out?
River Oaks
You miss the crisp air and talk a lot about your years as a graduate student in Boston. You're drinking a Guinness even though it's 90 degrees outside.
 
Washington
You've been a part of seven bar fights in your life; only two of them were over air hockey and exactly none of them were your fault.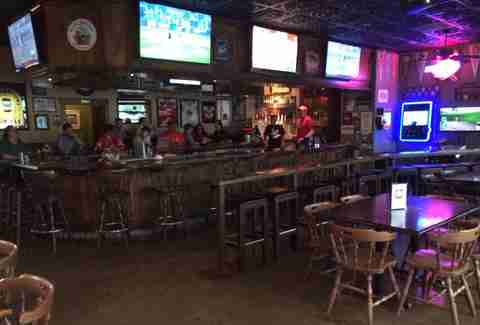 Midtown
You're one of the 10 people in Houston that religiously follow hockey. You may be from Canada.
 
Spring
You live in the Woodlands/Spring.
Sign up here for our daily Houston email and be the first to get all the food/drink/fun in town.
 Brooke Viggiano is a Houston writer who wrote most of this in a bar. She won't say which one. Follow her at @BrookeViggiano.