Yes, Park on Fremont is terrible advice if you're trying to find somewhere to put your car. But it's also about the least Vegas-y place in Vegas history, in all the best ways, some of which include a 2500sqft outdoor patio, taxidermy galore, a down-home menu highlighted by chicken & waffles, and a seesaw. The bar is brick, and the birds behind it are dead. Freaked out by the goose? Take a seat on the banquettes to get outta harm's way. Why grab one beer when you can get a flight from a 100-strong list? The expansive patio is lined with salvaged barn wood, antique tables, mosaic tiles, and best of all, flowers. Man, flowers rule!! Don't forget the fireplace topped by an 8ft statue of an archangel. It's just like grade school, except Mr. Hubbard isn't the only one drinking whiskey all day long anymore. Here's the secret side patio, where you ride a seesaw and play over-sized Jenga, at the end of which you have to scream "OVERSIZED JENGA!!!" The jukebox will be curated by guest "music aficionados", so definitely expect plenty of Gin Blossoms. To ensure everything is properly rustic-ified, cocktails like this Texas Tuxedo (Tito's vodka, basil, grape tomatoes) come served in Mason jars. The Unicorn mixes Ketel One Citroen, lemon juice, and ginger beer, but if you want to risk being eaten by a whale, they also have a "Choose Your Adventure" beer & shot menu. Burgers come stuffed with bacon, onions, and cheddar. This Downtown Cobb with shrimp will be much nicer to your body than Ty ever was. Behold: the Cap'n Crunch fried chicken and waffle sandwich. Just pick it up like a normal sandwich, it'll be totally fine. Why it's taken someone this long to create a mac & cheese Philly cheesesteak, the world may never know. This likely refers to the cheesesteak.
Recommended Video
Thrillist Sips: Boro Brew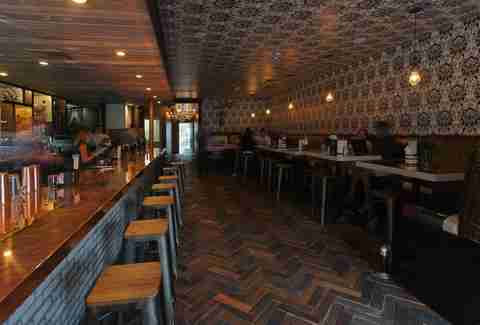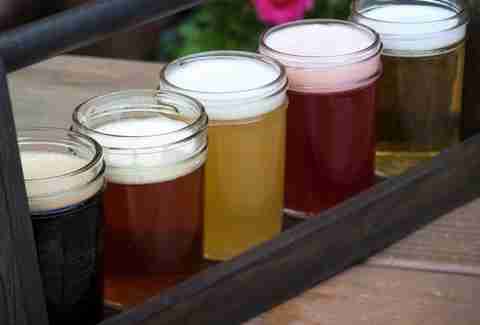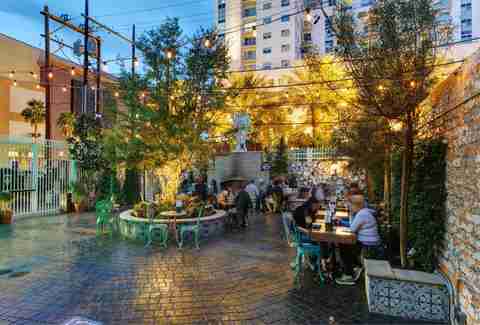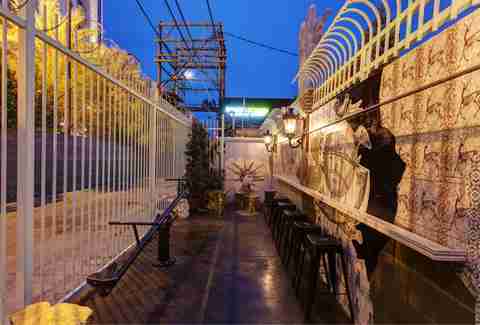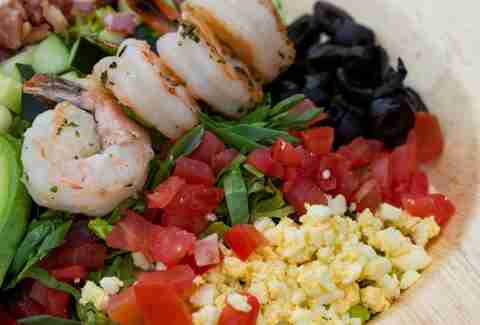 Previous Venue
Next Venue
Venue Description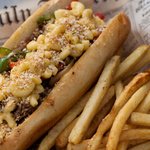 1. Park on Fremont
506 East Fremont, Las Vegas, NV 89101
This hip little eatery on Fremont boats great cocktails, sharable plates, and eclectic decor, all meant to convey a vibe of friendly unpretentiousness. To that end, the food is made of bar favorites like wings and corn dogs, or signature dishes like the chicken and waffle sandwich or the Philly mac and cheese—messy comfort foods meant to bring people together. The back patio of this place is where the action is, with 2,5000sqft of space, a seesaw, and salvaged metal art galore. Cocktails like the Stranger Danger and the Trophy Wife display their sense of humor, while packing a serious wallop at the same time. This place is pretty popular, but easy enough to walk in and find a seat.