Sisters Pamela and Christina Dylag are making a trip to Vegas's downtown arts district even more of a necessity with their introduction of Velveteen Rabbit, a dark, whimsical bar & lounge decorated with unique Victorian-styled furniture (from Vegas!), and serving up serious cocktails and nice craft beers. Hey ladies. There are no TVs, and a variety of small nooks are meant to ignite conversation. The walls don't hurt either. Oh look, another nook. The beer list is ever-changing and meant to be "adventurous", with drafts like German Chocolate Cake Milk Stout, and bottles like Rick James's Green Flash's Le Freak. See, beer is truly poured by the hands of angels. Or something... They don't go short on ingredients in those cocktails. The stenciled rabbit is reason enough to call this an "Improved Whiskey Sour". Shaking a combination of Bols Genever, crema de mezcal, fig shrub, and peppercorn bacon bitters... ... followed by lighting a lemon peel on fire... ... gets you a "Burning Bush". After a few of 'em, you'll be as zen as the Velveteen himself.
Recommended Video
Stop Your Hangover in Its Tracks With This Activated Charcoal Margarita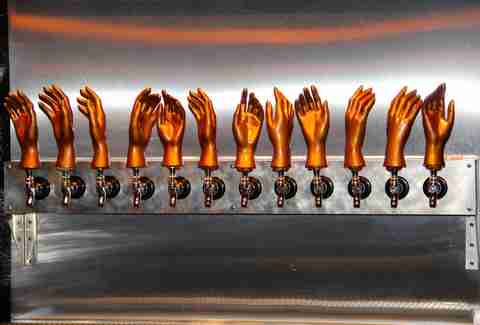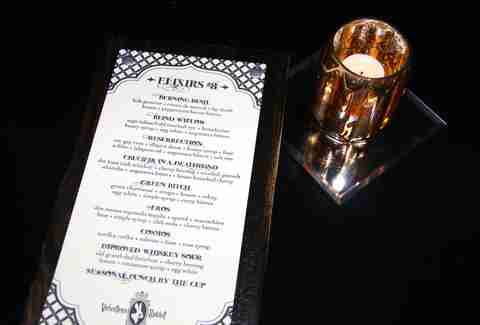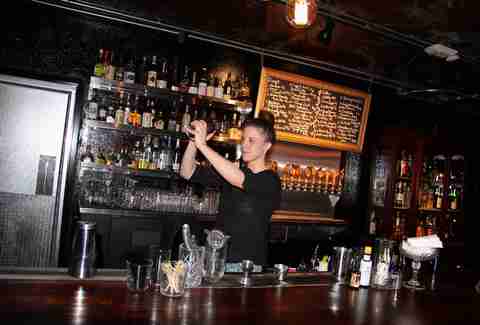 Previous Venue
Next Venue
Venue Description
1. Velveteen Rabbit
1218 S Main St, Las Vegas, NV 89104
Opened by two sisters who wanted a fun place to kick back, this buzzy cocktail hangout is pouring boutique spirits in a space decked out with local artwork and vintage furniture, and adjoined by an outdoor patio with a stage for up-and-coming musicians. Velveteen Rabbit has mastered the art of the craft cocktail, slinging creative drinks that change with the seasons, like autumn's Something Wicked (bourbon, apple butter, meringue, bitters, angostura), and has developed a killer craft beer list, too.