To prove that daylight can be cooler than you ever imagined, Mandalay Bay just opened, well, Daylight: a 50,000sqft, open-air beach club featuring a gigantic pool, daybeds, cabanas, and bungalows galore, and a giant, state-of-the-art stage that's so cool it has its own party on Wednesday night's ("Eclipse"). Then, come the time when there isn't any daylight, step into the nightclub Light, which blends bizzaro performances by Cirque du Soleil with bottle service and world class DJs like Skrillex, Axwell, and Zedd.
Recommended Video
Why Flat Beer Makes the Best Desserts
Upon arrival, you'll be greeted by the Daylight Dolls.
You don't want to see this place on the day they let the caddies in.
Cocktails like the Cucumber Cooler will... ummm, cool you off.
The government will likely classify this as a water park at some point, if they do indeed classify things as water parks.
On Wednesday nights the party's called Eclipse, and the stage stays open until an eclipse occurs 3a.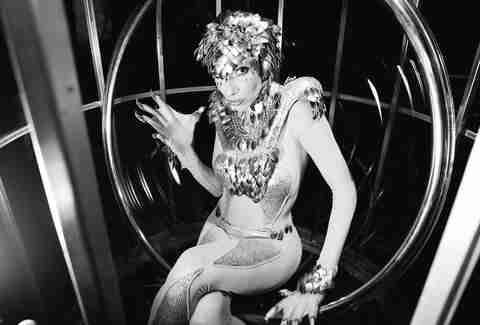 Inside at Light, everyone loves to party with creepy bird women.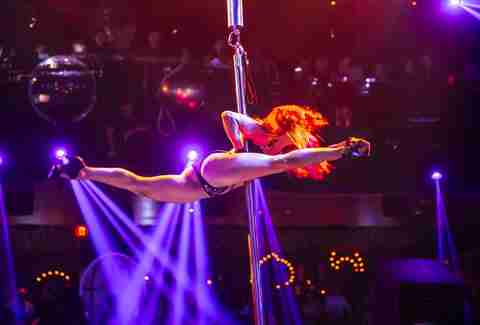 Definitely try this at home.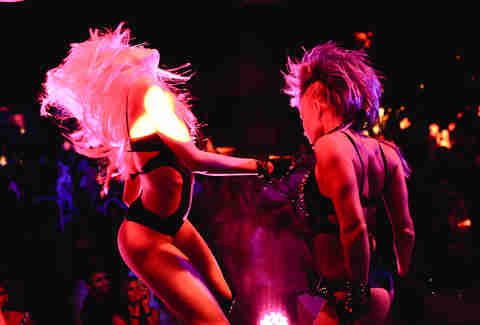 She whips her hair back and forth! She whips her hair back and forth!
He may or may not be balancing a metal cube on his face.
The LED light wall helps transform the club into some sort of aquarium whenever they want.
Green is pretty sweet also.
Previous Venue
Next Venue
Venue Description
1. Daylight Beach Club and The Light Nightclub
3950 Las Vegas Blvd S, Las Vegas, NV 89119
If you've ever worried that your day partying will result in you napping through the night's activities, you should just head to Daylight Beach Club where the nonstop pool-side party by day transforms into an insane club scene by night at Light with celebrity DJs like Axwell, Zedd, and Skrillex, so you won't even have time for a nap.