It took two years and more than $100 million to build the Vegas Hakkasan, a five-story nightlife jungle that pairs what many have called the finest Chinese cuisine in the world with three stories of celeb DJ-hosting party, laser-lit party, and even more party than that

Here's the main party level, where you'll find the likes of Tiesto, Calvin Harris, Hardwell, Dada Life, and at least infinity pieces of confetti

But back it up for a second, to the dinner before the dance. All food's created by Michelin-starred Chef Ho Chee Boon, who's done serious work at the empire's other locations, which include New York, London, Dubai, Mumbai, and Miami. This is his unrivaled dim sum platter

Follow that up with the jasmine tea-smoked short rib

Some stir-fried, black pepper, rib-eye beef with Merlot. Or all of it, why not.

To properly prepare yourself for the madness featured above, you will likely need many of these Smokey Negronis with Ransom Old Tom gin, Antica Formula vermouth, Campari, and Grand Marnier

This is either Deadmau5, or some dude who stole his hat.

And this is just a very sane man with a very normal headband

And that's Steve Aoki spraying everyone with Champagne

So much that you'll need a raft

Bottle service includes the $12,000 ZEN package with 10 bottles of Dom, two magnums of Grey Goose, and a bottle of Patron Platinum just for the hell of it

Or go Dynastic, in which a cool $500,000 gets you every size bottle Ace of Spades Champagne offers, from the standard 750ml, to the 15L Nebuchadnezzar, to the 30L ever-so-popular Midas

Let's face it: the bill's gonna hurt, but at least these are the people who come to take your money

There's also an amphitheater-like space with a two-story water wall

It'll host acts like Hakkasan headdress dancers. Nobody knows why they're called that

Just one of the many forms of spinning that takes place here

By the end of the night, you'll be so in love you'll want to kiss the floor-to-ceiling LED wall.
Recommended Video
Where to Get the Best Waffle Fries You'll Ever Eat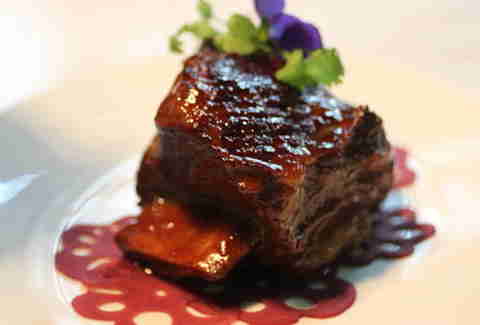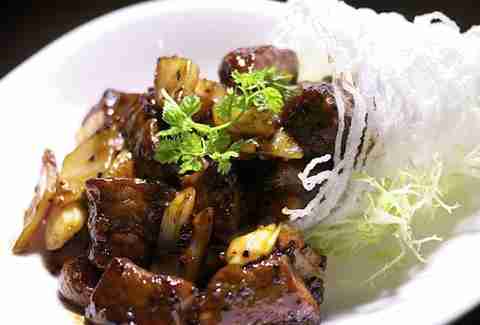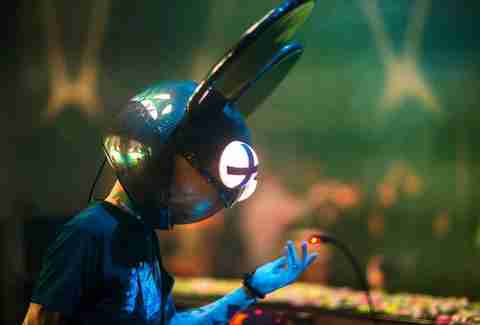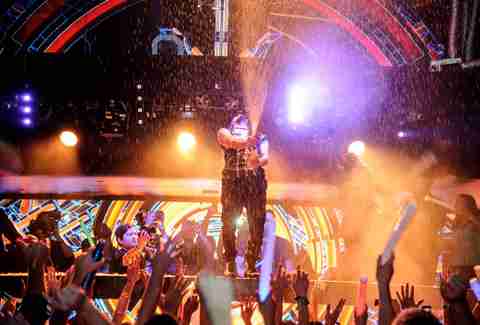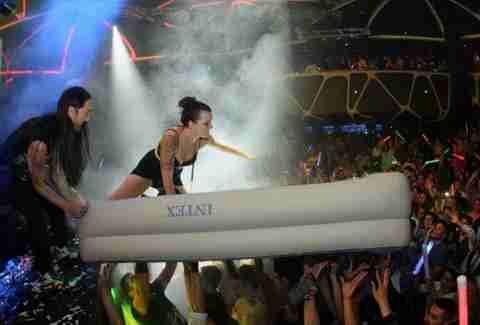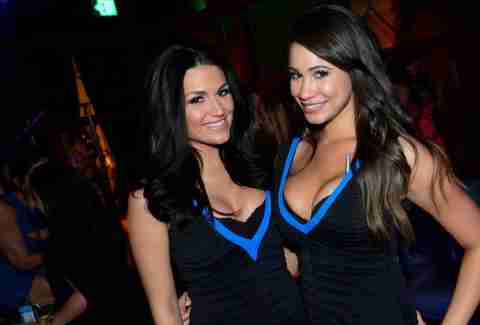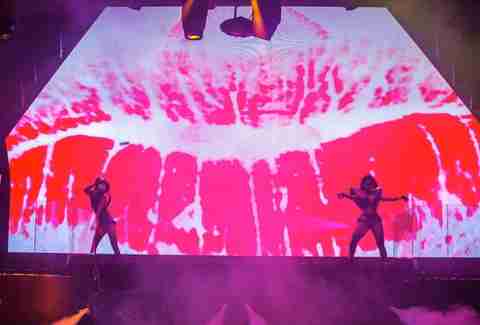 Previous Venue
Next Venue
Venue Description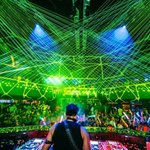 1. Hakkasan Las Vegas Restaurant and Nightclub
3799 S Las Vegas Blvd, Las Vegas, NV 89109
If you like world-famous DJs (Tiesto, Steve Aoki, Calvin Harris), eating exquisite Cantonese food, and imbibing specialty cocktails, odds are you'll love Hakkasan Las Vegas. You can sip on a wide variety of mezcals alongside Japanese whiskies, and the cocktails themselves are often works of art, including the longtime favorite Smoky Negroni, which blends Ransom Old Tom gin, vermouth, and Campari with Grand Marnier infused with smoke. Thirteen flights are also available that showcase whiskey, rum, and other high-end spirits.