A pan-London guide to the capital's best BYOBs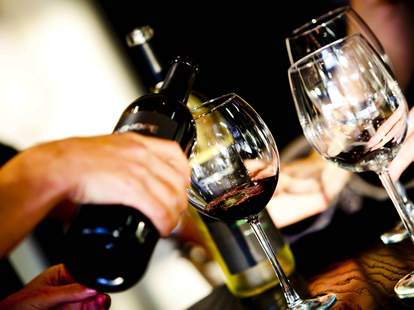 To save you the trouble of pretending to read the wine list, then literally always deciding that the second cheapest bottle will be the best match for your meal, we've put together this handily geographically segmented list of London's best BYOB restos. Wanna' bring some vino to the Hawksmoor, or maybe a bottle of tequila to Bombay Burrito, or some lager(s) to Bonnie Gull? We've got you covered right here.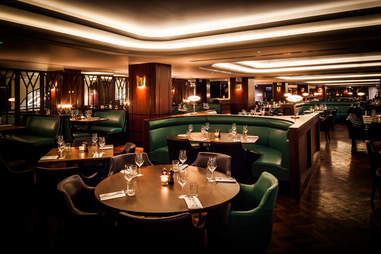 South of the river
Entree
2 Battersea Rise; SW11 1ED
£5.00 corkage Monday-Wednesday
Negril
132 Brixton Hill; SW2 1RS
2.50 pp for how ever many drinks you have.
Apollo Banana Leaf
190 Tooting high St; SW17 0SF
Cah Chi
34 Durham Rd; SW20 0TW
10% of bill
Hot Stuff
19/23 Wilcox Rd; SW8 2XA
Harrisons
15-19 Bedford Hill; SW12 9EX
BYO Monday
Beyrouths
20-21 The High Parade; SW16 1EX
Amaranth
346 Garratt Lane; SW18 4ES
Bonnington Cafe
11 Vauxhall Grove; SW8 1TD
No Corkage, but 50p glass hire