Every group of friends has that one know-it-all person, who somehow has hoards of totally random -- and frequently useless -- information stashed in their brain. Luckily for them (and you) there is a perfect time and place to exhibit those people, and fortunately, it also involves alcohol. Grab a team of brainiacs and get ready for those serious I GOT THIS moments. N.B.: there really are only quiz nights Sunday-Thursday, as most pubs want to capitalize on, you know, regular drinking nights during the weekend... so quiz nights are also an excellent excuse to drink and catch up during the workweek.
Clapham
Sundays at the North are all about their epic roasts, which are only equaled by the top-notch Quiz seshes. They start at 8pm with rounds that involve everything subjects like scratch cards, name the intro music, and film quotes. You can stack your odds with up to six mega brains per group, but show up early -- this place gets quite busy on quiz night.
Camberwell
Filled with odd tidbits, this weekly brain stretch is led by quirky host Steve Nice who will make sure you never see what's coming next. Book in to get one of their huge roasts, like their Hardwick Lamb, and throw down a couple pounds before 7:30pm to see if all those random facts could leave you walking out with a cool £100.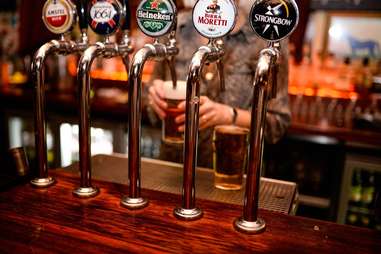 Angel
This high-vaulted, massive space is pretty perfectly outfitted with chandeliers, plenty of nooks to situate yourself in, great food, a gig space upstairs, and one of the best whiskey collections in London. Run in conjunction with cult-inducing indie label Rough Trade, their Monday night quiz is stuffed with music know-how, trivia, in-depth knowledge, and more. If you're the one who can quote lyrics others didn't even hear and have an encyclopedia in your head of original line-ups, this is totally going to be your proverbial jam.
Clerkenwell
Tucked on a side street practically behind Sadler's Wells, this old-school boozer is fitted with vintage (yet still comfortable) furniture and easy fellow drinkers. The 8pm quiz here is really about having a good time and a few laughs, and doesn't go overboard with obscure questions. Aiming at helping you transition into the week, it only costs a quid to get involved and won't give you a headache.
Islington
Known as much for their late-night parties as their burgers and beer selections, the Tuesday quiz here is a bit more interactive than most. Expect karaoke rounds, frantic drawing deciphering, and questions covering anything from local lore to pop-culture references... all in the name of cash prizes and potential free booze.
Chalk Farm
This neighborhood favorite, although recently taken over by the Faucet Inn Group, has long been a home to comedy night, open mics, and a Tuesday Quiz night. Aimed at those with a broader sense of cultural knowledge, this one will have you scratching your head over who starred in what film or which football team won which match, all while downing cheap pints. The game starts at 7:30pm, entry is a pound, and you can have teams of up to six.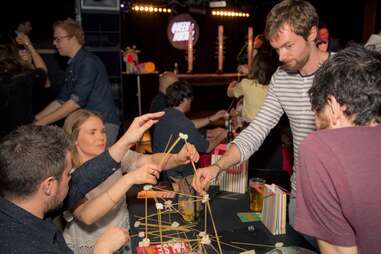 Camberwell
As much a comedy show as a quiz night, Last Man Standing is as interactive as they come, with participants regularly pulled onstage to get very personally involved with the questions (and answers) against everyone -- including their teammates. Starting off at 7pm, this one will cost you a touch more than most -- £7 -- but you'll be thoroughly involved and clutching your sides with laughter. So... worth it.
Highgate
Billing itself as the longest-running music quiz night in London, Boogaloo's "Who Killed Bambi" is filled with pop culture nuances and questions that mainly focus around music and film knowledge that will be you guessing all night long. Entry is only £2... plus the winners go on to a champion league every six months which is something of legends in itself.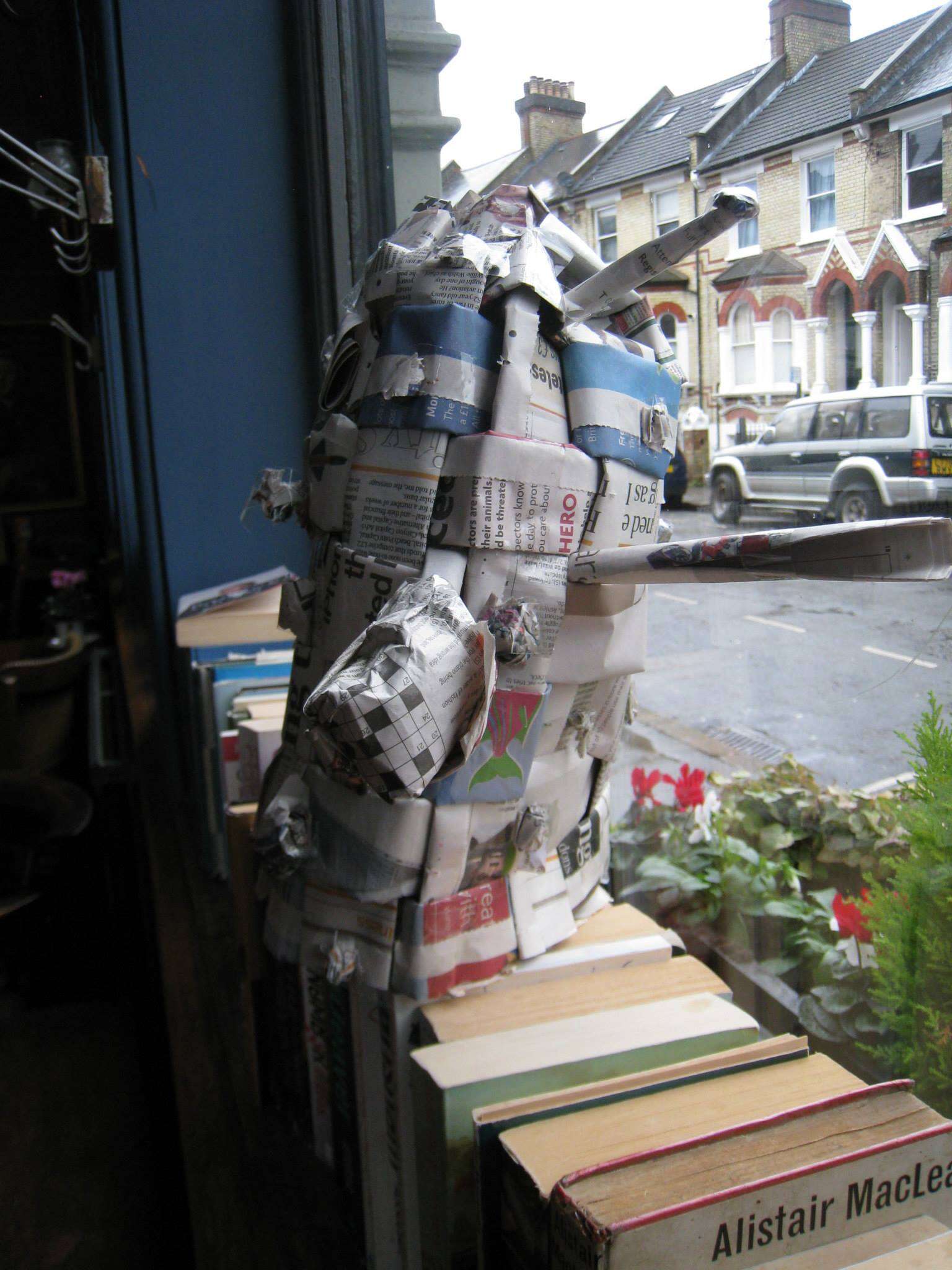 Brixton
This spot draws in packed crowds who hoard tables and get seriously competitive, so be sure to show up early (and call ahead) to make sure you're up front to catch all the action. Head down for an 8:30pm start, and gather a solid team up to six peers to try your hand at rounds of curious questions, including a few curve balls -- like a sculpture round -- to win bottles of wine or cash money to take home.
Hackney Attic (& other locations)
So this one doesn't fall on any particular day of the week, nor is it at one spot, but if you're a cinephile, this will be heaven. Presented exclusively in an audio/visual format -- it is a cinema quiz, after all -- this long running, pop-up quiz night is loaded with obscure references, the details and plot twists of which will have you itching to IMBD the hell out of everything. Moving between the Ritzy, Hackney Attic, and The Lord Nelson, check out their page to see where they'll be showing next.
Sign up here for our daily London email and be the first to get all the food/drink/fun in the capital.
Haley Forest is a food and drinks writer whose usually awesome memory usually totally fails at Quiz nights much to her sadness. Follow her (mis)adventures @HCForest.