Oktoberfest is officially here, and is ready to help you embrace Teutonic culture by arming you with enough beer to forget the fact that it's actually still September. To help you get the best of that delicious culture, we've put together this list of London's finest brats, beers, and b-lederhosen. Behold!
Best Brats: The Wurst Club
These dudes have their own dedicated butcher in Germany that slices & dices oinkers into their signature brats, Riesenbocks, and smoked Krakauers. If you're feeling frisky, you can get them topped with their hot & sweet pineapple/habanero Club Sauce.
Best Pretzel: Backhaus Bakery
Baking all manner of Teutonic treats (from strudels to Berliners), Backhaus is currently putting out these huge Oktoberfest special pretzels. If you can't make it out to Richmond, they'll deliver, and if you can't even deal with that, then, A) your standards are too high, and B) they'll send you a half-cooked one that you can finish in the oven yourself.
 Best Beer Garden: Steins
Taking the medal on account of the fact that it's a dedicated beer garden (rather than simply a pub with a garden out back), and its river-abutting location, Steins offers you just that, and they fill them with delicious German brews like Pauliner and Erdinger.
Biggest Drinking Vessels: Bavarian Beerhouse
The BB celebrates their 10th year of oompah music, pork shanks, dirndl-wearing waitresses, and most importantly, glasses that're so big that when you see them, you'll think you've forgotten yours.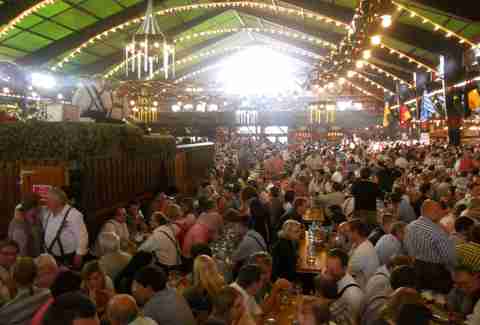 Best Party: Oktoberfest in Kennington Park
There is a 28,000L truck of beer. Let that sink in for a second. And a massive tent filled with people in lederhosen. And music. Expect the full effect to kick in mid-afternoon. It's highly suggested to get a packaged deal (plus more beer!), so that you have a reserved seat to land at, too.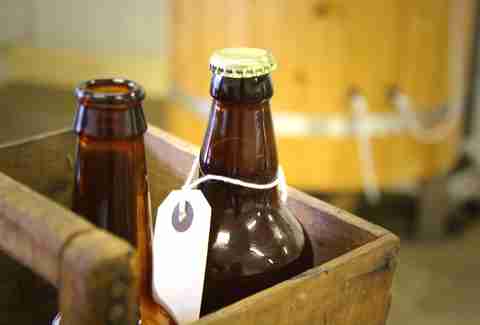 Best Brewery: London Fields
As well as launching their Hefeweizen/IPA combo 3 Weiss Monkeys (created by their very own German "brau master"), LF's 'fest celebrations will see them holding a free party on the 5th of October, w/ live Bavarian beer hall music, and a German vs. British beer throw-down.
Best (er… maybe only) Oktoberfest Cabaret: The Zeppelin Club at Underdog
Despite being a fiercely contested category, the folks at The Zeppelin Club came through, thanks to their October 3rd event at Brewdog's subterranean Shoreditch joint -- there'll be burlesque, live music, and a risque stage show, and all women are banned (unless they are "convincingly disguised as a gentleman").
Best Pub: The Oktoberfest Pub
No prizes for guessing what these guys have themed their joint. Open all year round, TOP will furnish your belly with pork knuckles, brats, pretzels, and 55 Teutonic beers including wheats, bocks, dunkles, kolshes, and even a lineup of smoked beers.
Best Lederhosen Hire: Escapade
Get your non-sexual leather shorts at Escapade in Camden to complete the festivities. They also have an amazing beer mug outfit, which will fit people who're 5-6ft, in case you're pint-sized.