You've probably been busy ploughing through April Fools jokes about square eggs, Hoff-bombing, and Scotland becoming independent (ha!), so it's understandable if you haven't yet checked out the slew of awesome new cocktail spots (to join the pantheon of great places we already have) that've swung their doors around the city recently -- so without any further ado, here's where you need to get your next mixed...
Recommended Video
Thrillist's Best (and the Rest): What You Actually Need to Know About Natural Wine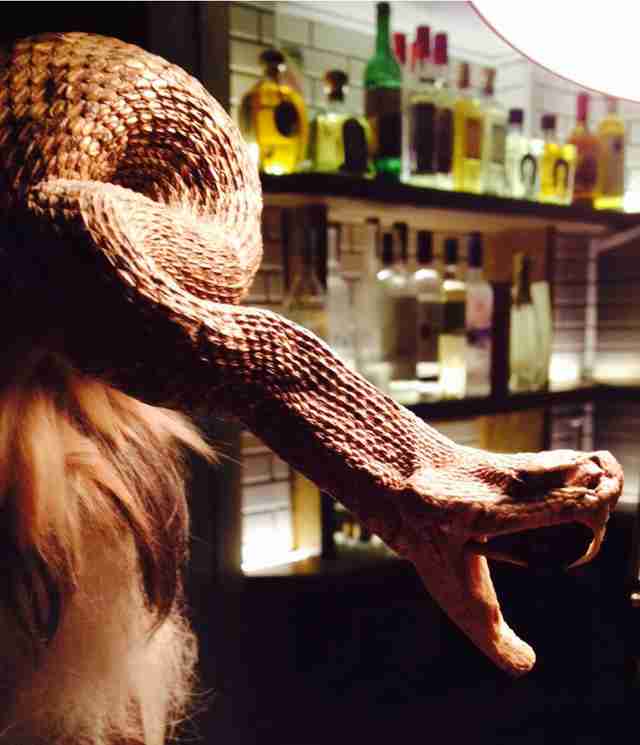 Satan's Whiskers
Bethnal Green
When the dudes who opened neighborhood pubs The Hemmingway and The Hunter S turned around and cracked open the doors on a cocktail bar, there were some pretty high expectations. Fear not, as this place has everything you always wanted: taxidermy and leather booths? Check. Expertly mixed cocktails? Double check. Old-school hip-hop? Well duh.
Made in the Shade
Hoxton
In the former Bacchus space on Hoxton St, this bartender's bar boasts drink industry legend Jim Wrigley behind the stick (he'll make the best version of any classic cocktail you want), and BBC Chef Patrick Williams handling the knives (and using them to create Caribbean soul food). Their forte, however, is the hand-sawn ice, with each beverage getting a unique "millimeter-precise" chunk of the stuff cut from a crystal clear 30kg block behind the bar. Also, there's a ping pong table. 

Knowhere Special
Kentish Town
Tucked behind a basically unmarked door in Kentish Town, and down a sketchy-looking set of stairs is a casual booze den, and former police station (you can get a table inside one of the former cells) built from exposed bricks, laden with eccentric knickknacks, and boasting a fantastic cocktail menu -- one of their centerpiece drinks is a brown-paper-bagged can of Strongbow that's been filled with cider reduction, apple brandy, and Poire William eau de vie.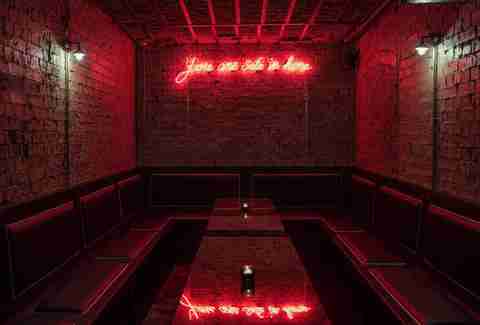 5cc
The City
The masters of swanky hidden cocktail bars, 5cc, are at it again with their newest site located beneath Harrild & Sons smack in the heart of the City. Their usual recipe of dark leather, impressive liquid list (hello 80+ rare whiskeys, prohibition cocktails, etc.), and slick neon signs has added food like duck burgers w/ tobacco onions.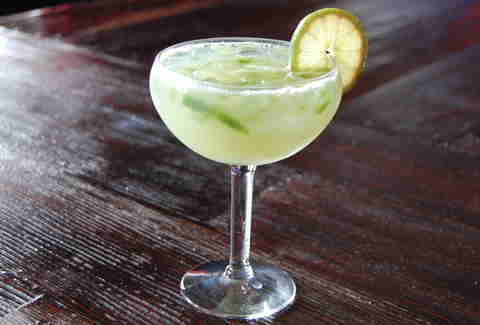 Forecourt Bar at KXFS
King's Cross
Two words for you: alfresco drinking. With the hint of sunshine fooling us into thoughts of summer, the peeps who brought us Bistrotheque have reopened the bar outside Shrimpy's where, once again, you can sit by the canal, down alcoholic slushies, and grab a pizza from their waterside wood burning oven. This is the good life.
The Whip
Mayfair
James Chase (as in Chase Vodka) and Dominic Jacobs (as in former bar director of Sketch and Harvey Nichols) are on a mission: they're bringing back the julep, pewter tins and all. Riding high on top of the oldest pub in Mayfair (est. 1738), new kid on the block The Whip has a Kentucky Derby thing going on with racing-green barstools, vintage furniture, and -- whaddya know, an entire menu of juleps, counting everything from rye & raspberry to rum & port.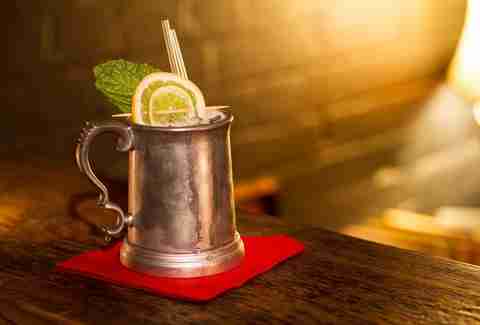 Cecil's
Southwark
Hidden beyond a tea warehouse, get transported to 1930s Shanghai, complete with Oriental red lanterns, orchids, a little roofed bar, and a swank dress code. Live music most nights rounds out the picturesque feel, along with the heavy pouring bartenders; drinks start at £6, and include the likes of the gin & ginger Opium Tears.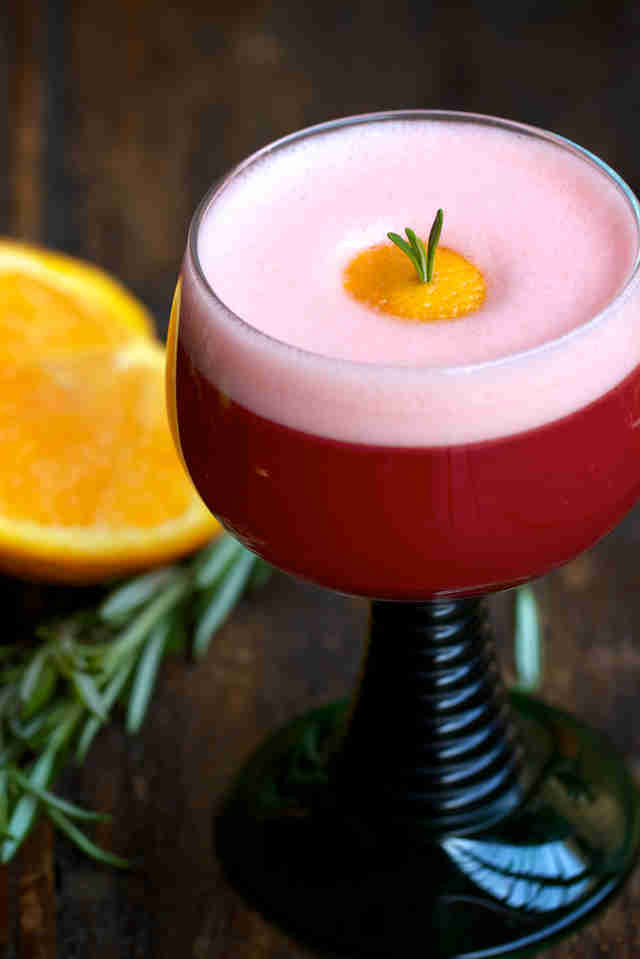 Cat & Mutton
Hackney
Opening on the 10th of April, the newly refurbed C&M is going to get an all-new cocktail bar (from the folks behind Ruby's, no less) decked out with classic wood panelling, a tin ceiling, and embossed wallpaper. The drinks will stay classic, but will also see some offbeat numbers like the Alfred's Porter  -- a blend of Cognac, port, oyster sauce & honey.