Despite being named after one of the world's great drinking vessels, Rick Stein's never really been associated with boozing until now; as part-owner of Balham stalwart Harrison's, where he and head man Sam Harrison have now set up a NY-style, brick & leather cocktail lounge beneath the newly refurbed resto.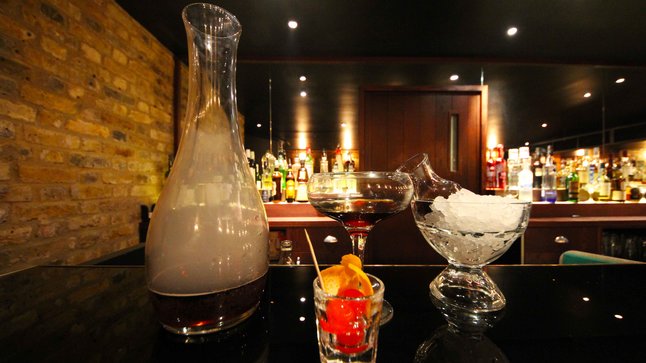 The drink list is mostly originals, though they will make any classics you're after. Also this is their Manhattan: it comes with reinforcements in the form of a carafe of more Manhattan, and a bottle of an applewood-smoked version for top-up, plus a selection of garnishes to play with.
This fiery combo of vodka & limoncello is called the Fresh Passion, also a Will Smith/ Mel Gibson Biblical collab.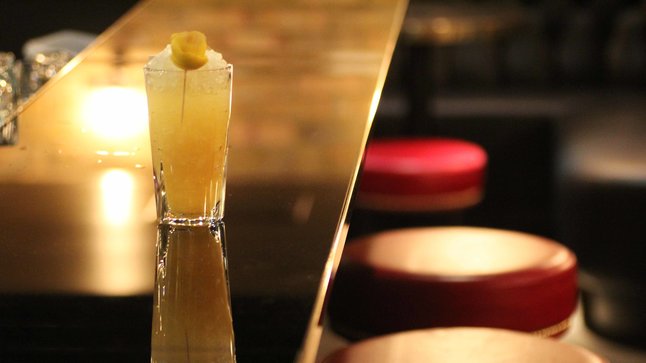 The Sweet Lemon takes the same booze combo, but stretches it much further with creme de cacao and Frangelico. Also by not setting it on fire.
You'll also find a Pomegranate Gin with a little lime juice thrown in for good measure, delicious enough to make you want an entire Rick Stein of the stuff.