Hollywood mega-club is now even mega-er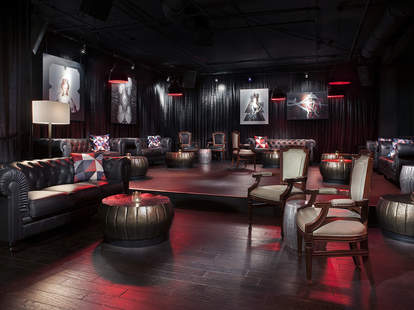 Guess who's back? Back again? Vanguard's back. Tell a friend... mostly because they just added stadium seating to the "Main Ballroom", bottle service throughout (including in the now cabana-y "Outdoor Patio"), and the biggest LED screen in Los Angeles (50ft!!!), plus a 200-person VIP seating area surrounding the StephanieMichelleDannyUncle JessieUncle Joey DJ booth.
Also: there's the "Upstairs Lounge" with mezzanine seating that looks down into the club's main area and "The Living Room", giving Vanguard four distinct spaces, each with their own specific style of music/entertainment.