Although Los Angeles has an abundance of imaginative bartenders, there are a talented few that truly rise above the jigger. To give credit to those who have filled our glasses with some of the finest concoctions we've tasted, we wish to raise a toast to LA's six most exceptional drinkmakers of this year. They don't just make a mean drink; they invent new flavors and styles, further defining our city as the cocktail town to watch out for.
Cari Hah
Big Bar
Address and Info
Bar manager Cari Hah is a formidable cocktail-making force, creating perfectly Instagrammable yet complex cocktails. Her drinks may be light and whimsical -- like her Apple Bottom Jeans cocktail with fresh watermelon juice, CÎROC apple vodka, Saint-Germain, and sherry -- but they feature layers of flavors. Big Bar was already a drink destination of bartenders and cocktail enthusiasts, but once Cari Hah took over its bar program late last year, she built it up to be a compelling option for the masses.
Jason Eisner
Gracias Madre
Address and Info
Because he made pot cocktails a thing! Eisner, who's no stranger to any "best LA bartender" list, was already known for his buzzworthy creations like the "Up in Smoke" which was smoked in a bong. But this year, the admitted pothead (for medicinal purposes!), determined to make his dream of weed cocktails a reality, skirted California's marijuana laws by lacing his cocktails, like the Sour T-iesel gin sour and an Old Fashioned, with CBD (cannibidoil), the legal element of cannabis. Unsurprisingly, the herbaceous libations were a hit with curious imbibers and the press.
Darwin Manahan
71Above
Address and Info
All eyes were on 71Above when it first opened this summer. It's hard to miss -- perched atop Downtown's US Bank building 71 floors above Downtown LA. But bartender Darwin Manahan, formerly of Cliff's Edge, put it on the map of must-drink destinations thanks to his LA-inspired bar program. Each drink on the menu brilliantly showcases an LA neighborhood's personality through ingredients, style, and even glassware. New York has the Manhattan, but thanks to Manahan, we now have the Echo Park mezcal/pisco combo, the Beverly Hills with Sancerre and Saint-Germain, and the tequila-based Malibu cocktail.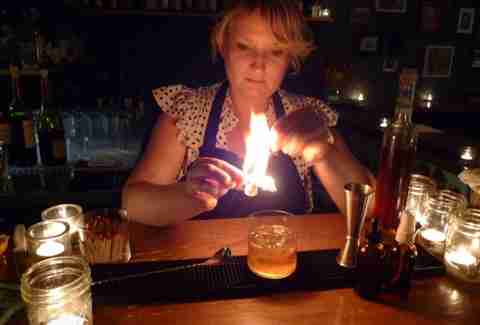 Gabriella Mlynarczyk
Birch
Address and Info
Gabriella Mlynarczyk signed on to chef Brendan Collins' Birch last year and has since elevated the cocktail program, helping to earn it rave reviews and accolades. Unlike a lot of restaurant bar programs that merely borrow from the chef's farmers market bounty of produce for ingredients, Gaby takes her cocktails' culinary slant further by stealing from the kitchen pantry. Her cocktail ingredients originate from oft-overlooked kitchen staples like brown rice for an orgeat, a stock cube for a savory Old Fashioned, and even chickpea juice for vegan whiskey sours.
Ryan Wainwright
Terrine
Address and Info
Wainwright is the bartender who will make you the "best ____ you have ever had." Not only has he repeatedly proven this with his premium cocktail menu at Terrine, which showcases rare spirits in classic cocktails, but with his well-balanced versions of infamously terrible cocktails. After he's through with you, the Long Island Ice Tea, Chocolate Martini, and even soju cocktails will be among your new favorites. It takes skills to do that. You can also find other creative cocktail offerings from Wainwright at other hot spots around town, including Faith & Flower and Hanjip.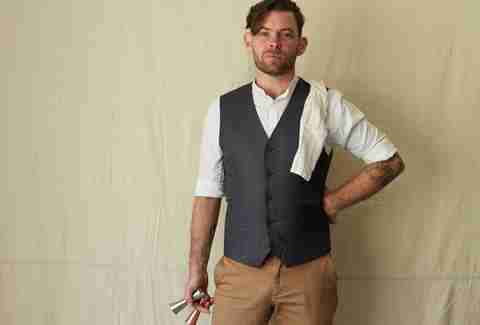 Mitch Bushell
Gwen
Address and Info
Bartender Mitch Bushell's gorgeous cocktail menu will keep you on your toes. As soon as you declare one of his classic variations (Manhattan, Old Fashioned, martini) served up in vintage glassware your favorite, he switches it up. Running a "no waste" program for chef Curtis Stone's recently opened Gwen in Hollywood, Bushell's drinks are updated nearly every week and micro-seasonally, showcasing ingredients made from every single part of produce. Think: a pineapple from pulp to rind.
Sign up here for our daily LA email and be the first to get all the food/drink/fun Los Angeles has to offer.